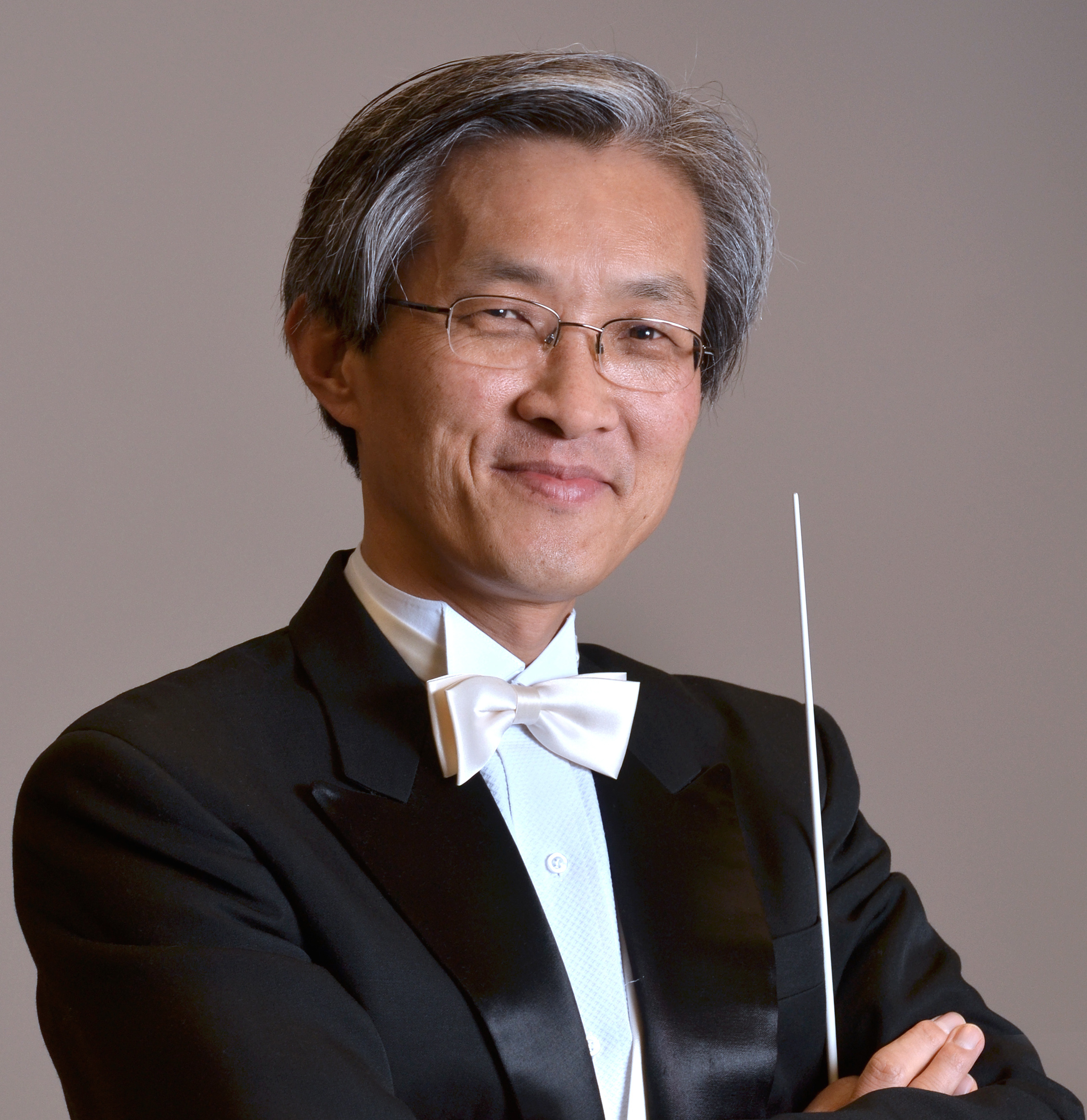 Dr. Hae-Jong Lee, a native of South Korea, has directed, for more than 35 years, church choirs, high school choirs, honor choirs, college choirs, community choirs and professional choirs in Korea and the United States. He earned his Bachelor of Music degree from Seoul National University and his Master of Music degree from Westminster Choir College, Princeton, NJ. Lee received the Doctor of Musical Arts degree in choral conducting and literature from University of Illinois, Champaign, IL.
At the University of Illinois he directed the University of Illinois Chorus and served as Chorus Master of the University of Illinois Opera Company. While staying in Princeton, he toured Taiwan, Korea, France (Colmar International Festival), and Spoleto Festival in Charleston, SC, with the renowned Westminster Choir. He, as vocalist, had performed with major orchestras including New York Philharmonic Orchestra, Philadelphia Orchestra, St. Luke Orchestra, LA Philharmonic Orchestra, and New Jersey Symphony Orchestra under the baton of world class conductors including Kurt Mazur, Wolfgang Sawallish, Zdenek Makal, Helmuth Rilling, Joseph Flummerfelt, and Esa-Pekka Salonen.
As voice teacher, he has taught numerous singers including wide range of ages in both Korea and the U.S. He joined the Dana School of Music as Director of Choral Activities in 2002. At the Dana School of Music he directs Dana choral ensembles and teaches undergraduate choral/instrumental conducting and advanced choral conducting classes. He also supervises graduate choral conducting students. Lee had been the Chorus Master of the Opera Western Reserve during 2005-2015. He has been the Artistic Director of the Stambaugh Chorus since 2009. He had directed the Cleveland Korean Presbyterian Church Choir and Chamber Orchestra during 2004-2014. Currently he directs the Zion Community Church choir in Cleveland, OH. His choral music review has appeared in Choral Journal, the official national publication of ACDA.
Lee's conducting teachers include Joseph Flummerfelt, James Jordan, Andrew Megill, Fred Stoltzfus, Don Moses (choral conducting); Donald Schleiger and Bong-Heun Yoo (orchestral conducting). He is interested in performing not only pure choral compositions but also major choral/orchestral works.
Some of his choral/orchestral works performed at the Dana School of Music include Handel's Messiah and Utrecht Te Deum; Faure's Requiem; Beethoven's 9th Symphony Finale "Ode to Joy"; Rutter's Gloria, Requiem, and Magnificat; Poulenc's Gloria; Vivaldi's Gloria; Jenkins' Gloria and The Armed Man; Mozart's Requiem; and many more. He is excited to conduct Handel's Messiah annually as the Director of the Warren Civic Chorus since fall 2013.
In addition to his duty as a college educator, he is fully committed to promote choral singing in the community, making unity and peace through choral singing. He remains active as guest conductor, clinician, and adjudicator for a variety of choral events in the U.S. and Korea. Some of his recent activities include his appearances with Korean choirs as a guest conductor, in Korean music workshops as a master clinician and in the Ohio Music Educators Association conferences as a clinician. One of his most recent activities includes a lecture appearance at the 10th World Symposium on Choral Music in Seoul, Korea during August 2014. Lee has also been one of six international jurors for Busan Choral Festival and Competition (Busan, Korea, October 2016). He has also conducted the BCFC Festival Youth Chorale during the event. His advanced college choir, the Dana Chorale, has toured Korea successfully for twelve days during May 2017, enjoying enthusiastic applauses from Korean audiences in six cities. His upcoming international engagements include guest conducting the Noel Chorus of Korea in June 2018 and lecture presentation at the Podium 2018 (Canada's biennial national choral conference and festival) in St. John's, Newfoundland and Labrador.