This website provides the latest information for students, employees and the public regarding YSU's ongoing response to the coronavirus pandemic.
The Latest 
Classes for Fall Semester begin Aug. 17. YSU intends at this time to conduct a mixture of on-campus, face-to-face classes and off-campus remote classes. More details to come.
Message from Provost Smith: Fall Semester Class Information.
Message from President Tressel: Students Returning to Campus.
All courses for the Summer semester are being taught remotely. No face-to-face instruction; students should not come to campus.
Five Take Charge of Our Future Focus Groups are leading efforts to address the university's post-pandemic future.
All on-campus and university-sponsored events and gatherings are cancelled until further notice.
Students and employees should closely monitor their YSU email for updates.
For more information, call the Penguin Service Center hotline, 8 a.m. to 5 p.m., Mondays through Fridays. 330.941.6000 or email onestop@ysu.edu.
---
In the News
Hand-washing stations installed on campus as YSU looks to Fall semester -Business Journal
YSU President Jim Tressel on What College will Look Like Come Fall - WFMJ
YSU intends full re-opening for Fall semester - YSU News Center
Press Pass: YSU Provost Dr. Brien Smith - WFMJ
YSU announces second phase of federal CARES Act grants for students - Mahoning Matters
3,500 YSU students eligible for $1,000 grants - WFMJ
Youngstown State celebrates graduating nurses ready to step onto the front lines - WKBN
Youngstown State forms focus groups to consider post-pandemic future - Mahoning Matters
Frequently Asked Questions
Click on the category to get a list of questions; click on the question for the answer. For questions not included, please contact the Penguin Service Center hotline, 8 a.m. to 5 p.m., Mondays through Fridays. 330.941.6000 or email onestop@ysu.edu.
Campus Communications
---
Video Messages from President Jim Tressel
Past Messages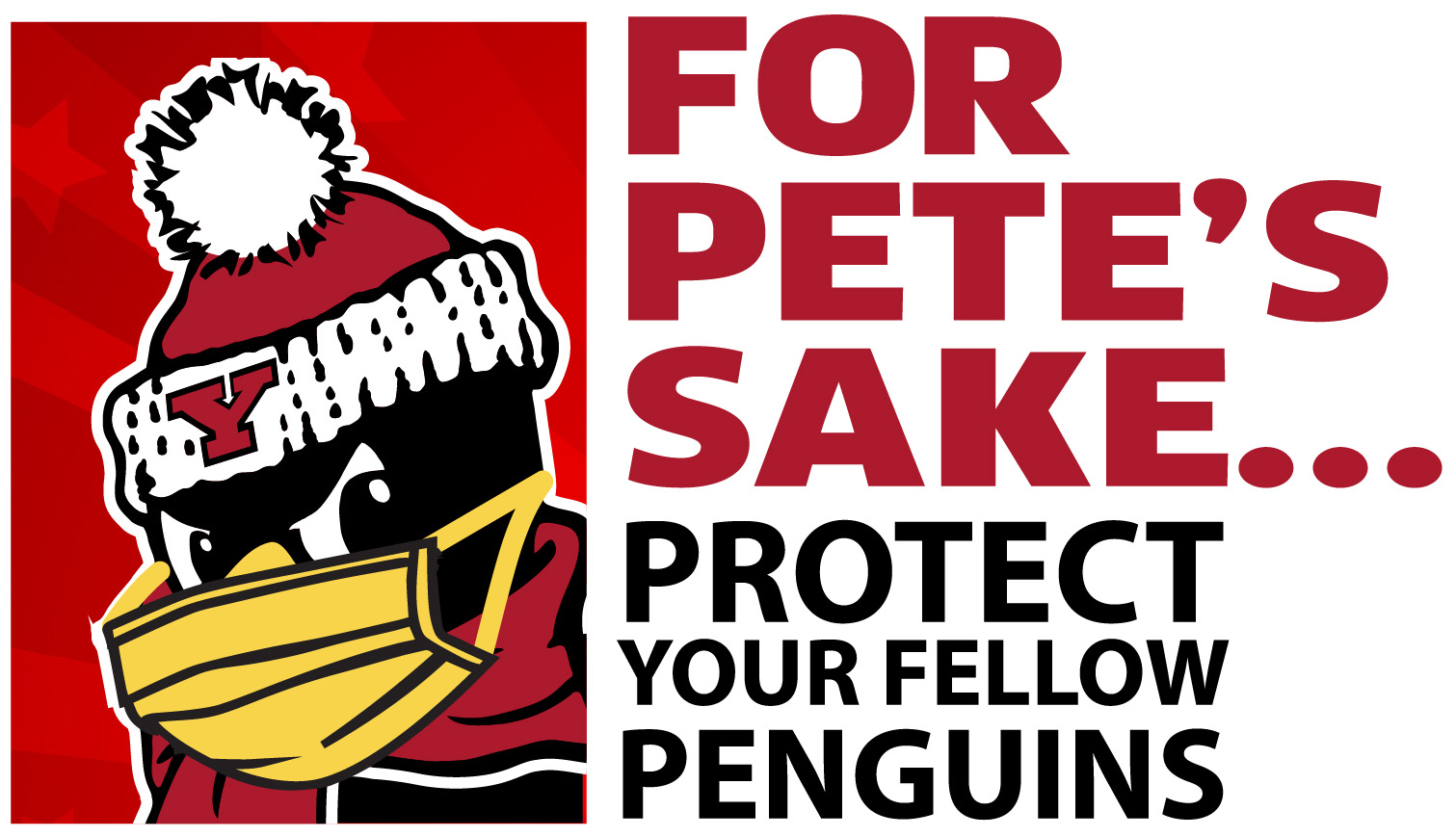 YSU's Take Charge of Our Future Focus Groups continue to work for a safe return to our campuses this fall. We plan to resume in-person classes and residential living in August. We are working to ensure a safe experience for the entire YSU community.
"For Pete's Sake..." was established to help guide the return to campus activity. Everyone at YSU is encouraged to adhere to these guides to help ensure the safest environment possible.
There is currently no vaccine to prevent coronavirus disease 2019 (COVID-19). The best way to prevent illness is to avoid being exposed to this virus.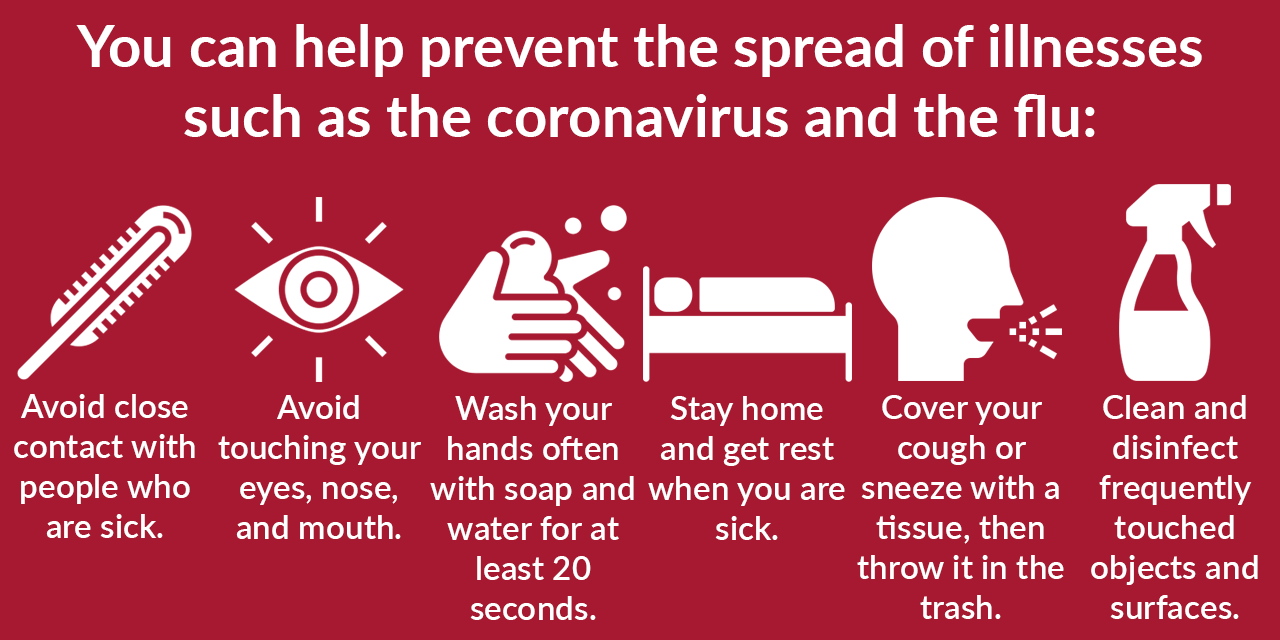 The CDC recommends everyday preventive actions to help prevent the spread of any respiratory diseases, including:
Wash your hands often.
Avoid close contact, especially with people who are sick.
Cover your mouth and nose with a cloth face cover when around others.
Cover coughs and sneezes
Stay home when you are sick.
Clean and disinfect frequently touched objects and surfaces using a regular household cleaning spray or wipe.
Monitor Your Health.
These are everyday habits that can help prevent the spread of several viruses. The CDC does offer specific guidance for travelers.