 Dr. Jeff M Buchanan
Chair Professor
English & World Languages
DeBartolo Hall 206
phone: (330) 941-3414
Education

2002

Ph D, English and Education

University of Michigan

1997

MA, English Language and Literature

University of Pittsburgh

1990

BA, English Language and Literature

University of Michigan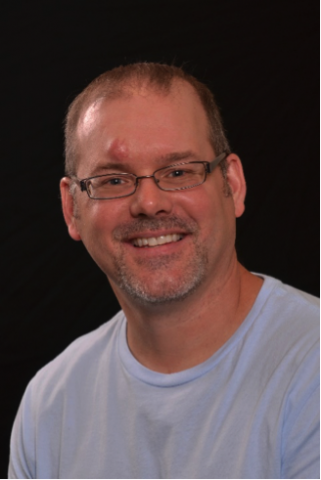 PhD in English and Education, University of Michigan, Ann Arbor (2002).
Currently the Chair of the Department of English and World Languages, Jeff Buchanan teaches courses in English education, composition and composition pedagogy, and literature.
Areas of professional interest include: English education, composition, pedagogy.
Publications
"English Education and the Teaching of Literature." The CEA Forum. 45.1 (Winter/Spring 2016): 78-98. https://journals.tdl.org/ceaforum/index.php/ceaforum/article/view/7084/6177.
"Teaching as Writing, Teaching as Reading: Teaching Teaching." Reader: Essays in Reader-Oriented Theory, Criticism, and Pedagogy. 65 & 66 (Fall 2013/Spring 2014): 72-87.
"Reading and Understanding: Tim O'Brien and the Narrative of Failure." The CEA Forum. 37.1 (Winter/Spring 2008). http://www2.widener.edu/~cea/forum.htm.
"Making Places Work: Felt Sense, Identity, and Teaching." Placing the Academy: Essays on Landscape and Academic Identity. Rona Kaufman and Jennifer Sinor, Eds. Logan, UT: Utah State University Press. 2007. 269-283.
"'A Productive and Fructifying Pain': Storytelling as Teaching in The Bluest Eye." Reader: Essays in Reader-Oriented Theory, Criticism, and Pedagogy. 50 (Spring 2004): 59-75.
He is a member of Ohio Teachers of English Language Arts (OCTELA), Western Reserve Ohio Teachers of English (WROTE), and he has been active on the YSU English Festival Committee since he joined the faculty at YSU.