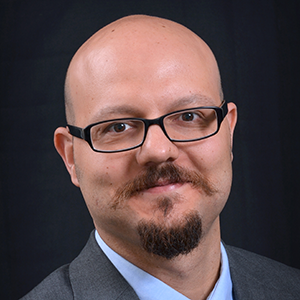 Dr. Emre Ulusoy
Associate Professor
Management & Marketing
Williamson College of Business 3380
phone: (330) 941-3149
Bio
Dr. Emre Ulusoy is an Associate Professor of Marketing at Youngstown State University in Ohio. He is primarily interested in the social, cultural, philosophical, and critical issues as they relate to the phenomena of consumption, marketing, and markets. Of these, primary research projects cover studies of subcultural consumption, music/art consumption, market co-optation, cultural fragmentation, consumer resistance, consumer/brand activism, consumer identity, sustainability, ethical consumption, social innovation, alternative food technologies, alternative food consumption, and Veganism. His articles have been published in journals such as Journal of Business Research; Journal of Consumer Culture; Marketing Theory; Consumption, Markets & Culture; Journal of Marketing Management.
Research Interests
Consumer Behavior; Sociology of Consumption; Consumer Culture; Marketing Theory; Social Theory; Qualitative Research; Post-Structuralism; Macromarketing; Critical Marketing; Cultural Studies.
Teaching Interests
Consumer Behavior; Marketing Concepts and Practice; Marketing Research & Analytics, Business Ethics and Social Responsibility; International Marketing.