YSU VITA program continues to assist local taxpayers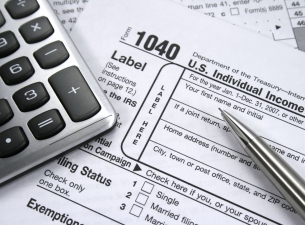 Youngstown State University's Lariccia School of Accounting and Finance's Volunteer Income Tax Assistance Program kicked off Saturday, Feb. 4.
The program, in which YSU business students and community volunteers provide free tax preparation and filing, requires taxpayers to make appointments to drop off and pick up their tax materials at the Williamson College of Business Administration on the YSU campus.
To make an appointment, call 330-941-2507. No walk-ins will be accepted.
Taxes will be prepared on February 4, 11, 18, 25; March 4, 18, 25; and April 1 and 8.
YSU, part of the Mahoning Valley Economic Opportunity Partners, has participated in VITA for more than 30 years.
VITA provides free assistance to all taxpayers, including but not limited to persons with disabilities, students and senior citizens. Taxpayers must provide wage and earnings statements (Form W-2) from all employers, interest statements from banks (Forms 1099), a copy of last year's tax return if available, and other relevant information about income and expenses. Taxpayers also need to bring social security cards for all people on the tax return and a photo ID card. Taxpayers with complex returns may need to see an accountant.
In preparation for the VITA program, business students and community volunteers are required to go through more than 50 hours of intensive training and pass IRS Certifications. Business students from the Williamson College of Business Administration (WCBA) also have the opportunity to work with professional volunteers who are WCBA alumni with extensive backgrounds in tax preparation. Students are not required to be upperclassmen; in fact, this year's volunteers include freshmen through graduate students. The intensive training program is enough to qualify every volunteer.
"The YSU VITA program provides a very valuable service to the surrounding community, the students of YSU, and its participants," explained Ryan Byler from New Wilmington, Pennsylvania, graduate assistant in the Master of Accountancy program at YSU. "Not only do the surrounding community and students have the opportunity to receive valuable tax services, the VITA participants also gain great tax-service experience while providing volunteer services. Overall, VITA is an excellent experience that provides a great start to a successful career," .
The Williamson College of Business Administration is located on 221 North Hazel Street between Rayen Avenue and Wood Street at the YSU campus.