YSU Theatre & Dance announce 2017-18 season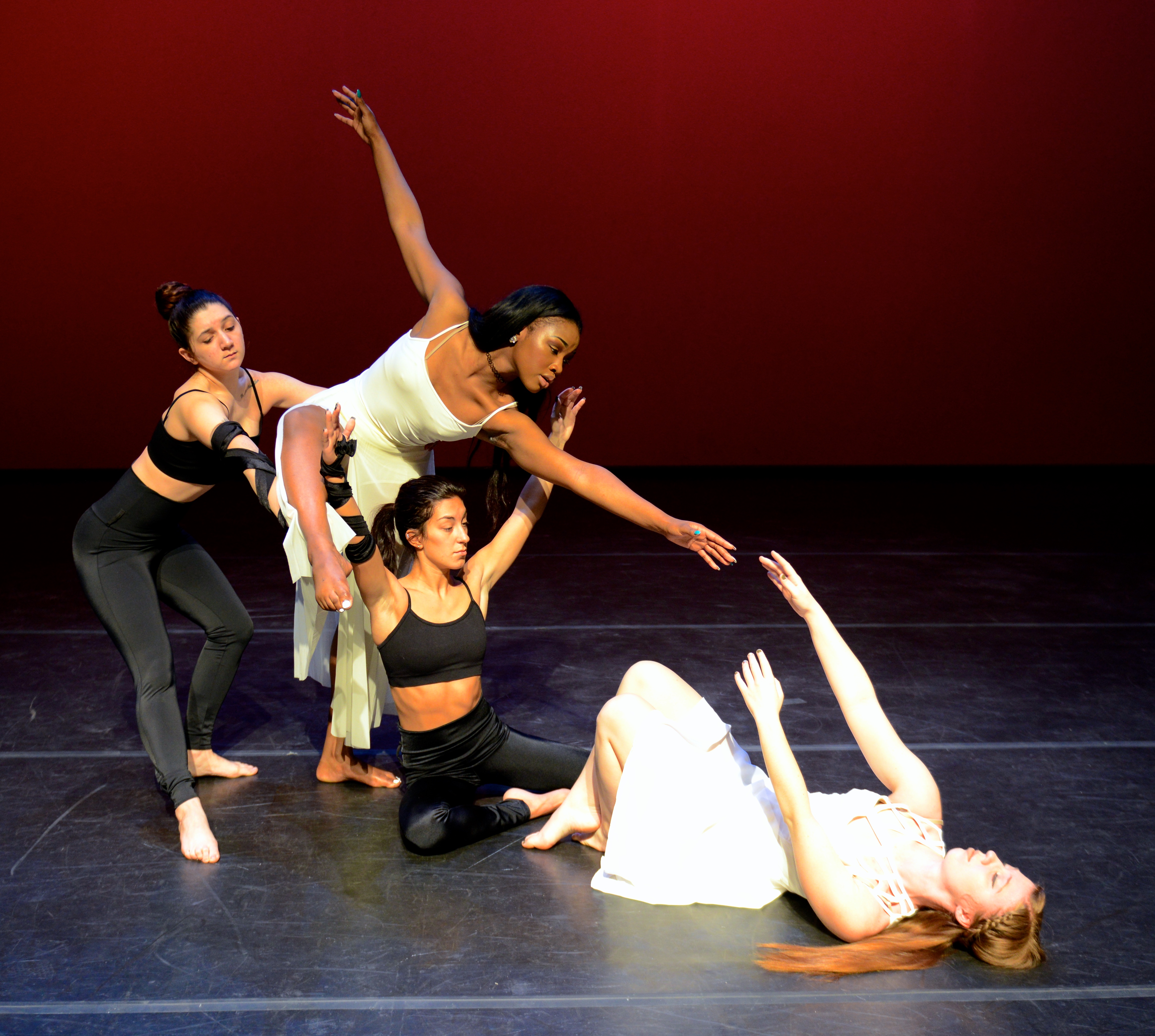 The 2017-18 season for the Youngstown State University Department of Theatre and Dance features a diverse array of shows including a musical, a world premiere, a comedy, the 27th annual Dance Ensemble concert and an opera.
"We are thrilled to present this year's season of theatre that pushes the envelope in content and creativity, and highlights the talents of our students, staff and faculty who have worked hard to achieve success at their craft," said Matthew Mazuroski, Chair of the Department of Theatre and Dance.
"From Sarah Ruhl's poetic and visually arresting Dead Man's Cell Phone, to the smash-hit, sensational musical Spring Awakening; the showcase of student choreography in our Spring Dance Concert and the World Premiere of Rob Zeller's Mr. Wheeler's there are plenty of opportunities to see great performances at Youngstown State University," Mazuroski noted.
The 2017-2018 season marks the 54th consecutive year of University Theater's existence as a theater producing agency on campus. YSU is an accredited institutional member of the National Association of Schools of Theatre. NAST, founded in 1965, is an organization of schools, conservatories, colleges and universities, and has approximately 170 accredited institutional members. It establishes national standards for undergraduate and graduate degrees and other credentials. Institutional membership is gained only through the peer review process of accreditation.
Season subscriptions are available for purchase and are $60 for adults. Discounts are also available for members of the YSU Alumni Society, Penguin Club and Regional Chamber; YSU faculty and staff and retirees; and non-YSU students. University Theater performances are free for YSU students.  Purchases can be made by calling the University Theatre Box Office at 330-941-3105 or emailing lafactor@ysu.edu.
The 2017-18 season:
Sept. 29, 30; Oct. 6, 7 at 7:30 p.m.
Oct. 1, 8 at 2:00 p.m. 
Spotlight Theater in Bliss Hall
"Dead Man's Cell Phone"
A comedy by Sarah Ruhl
An incessantly ringing cell phone in a quiet café. A stranger at the next table who has had enough. And a dead man—with a lot of loose ends. So begins "Dead Man's Cell Phone," a wildly imaginative new comedy by MacArthur "Genius" Grant recipient and Pulitzer Prize finalist, Sarah Ruhl, author of The Clean House and Eurydice. A work about how we memorialize the dead—and how that remembering changes us—it is the odyssey of a woman forced to confront her own assumptions about morality, redemption, and the need to connect in a technologically obsessed world. Ruhl creates a world of ordinary people living extraordinary lives and small coincidences opening into quirky metaphysical conundrums. It is a story that is filled with probing humor, vivid imagination and poignant humanity explores the paradox of modern technology's ability to both unite and isolate people in the digital age.
Nov. 10, 11, 17, 18 at 7:30 p.m.
Nov. 12, 19 at 2:00 p.m. 
Ford Theater in Bliss Hall
"Spring Awakening"
A rock musical by Steven Sater, Playwright and Lyricist; Duncan Sheik, Composer
The winner of eight Tony Awards, including Best Musical, told by Duncan Sheik and Steven Sater through what Entertainment Weekly called, "the most gorgeous Broadway score this decade," "Spring Awakening" explores the journey from adolescence to adulthood with a poignancy and passion that is illuminating and unforgettable. The landmark musical is an electrifying fusion of morality, sexuality and rock and roll that is exhilarating audiences across the nation like no other musical in years.
Feb. 16, 17, 23, 24 at 7:30 p.m.
Feb. 18, 25 at 2:00 p.m.  
Spotlight Theater in Bliss Hall
"Mr. Wheeler's"
A world premiere play about Youngstown by Rob Zellers
Life is a challenge when you work at a moribund fast food restaurant in a run-down neighborhood in Youngstown, Ohio. But don't underestimate the resilience of this scruffy band of young people who work the breakfast shift at Mr. Wheeler's. Then one day a paper bag filled with money appears in the basement of the restaurant. As they debate the source of the money and what to do about it, a second one arrives, and then a third and a fourth, and sets in motion a series of events that threatens what small gains they've made as well as their plans for the future.
April 5, 6, 7 at 7:30 p.m.
No Sunday performance
Ford Theater in Bliss Hall
The YSU Dance Ensemble Dance Concert
The 27th annual dance concert, featuring the YSU Dance Ensemble, and directed by Christine Cobb, will offer up an enthusiastic performance presenting a dance repertoire of a variety of dance genres including ballet, tap, contemporary jazz and modern, among others. This high-energy performance is the culmination of the year-long efforts of students who are both Dance majors and non-Dance majors. All seats for this production will be General Admission. There is no Sunday matinee.
April 20, 21 at 7:30 p.m.
April 22 at 2:00 p.m.
Ford Theater in Bliss Hall
"Cendrillon"
An Opera based on Perrault's 1698 version of the Cinderella fairy tale with music by Jules Massenet; Libretto by Henri Cain and sung in English with supertitles.
Presented in conjunction with the Donald P. Pipino Performing Arts Series, this four act 'fairy tale' opera is a collaboration with French librettist Henri Caïn, whose libretto is based on Perrault's 1698 version of the story of Cinderella. While Massenet kept the magical tale of the story, it is slightly different from the Disney version.  Premiered in Paris at the Opera-Comique on May 24, 1899, the opera was well received by critics as well as the general public. 
Call 330-941-3105 or go to www.ysu.tix.com.
Parking is available in the M30 Wick Avenue parking deck for a nominal fee. More information is available by calling the Office of Community Engagement and Events at 330-941-2307.