YSU gets $200,000 to boost teacher ranks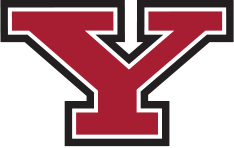 Increasing the number of people entering the teaching profession, and especially special education, is the chief goal of a new effort by Youngstown State University, funded via a $200,000 state grant.
The YSU grant is part of the new statewide "Addressing Educator Shortages in Ohio" program paid for through $5.2 million in federal COVID-19 relief funds.

"These funds will spur innovative and collaborative approaches to addressing the educator shortage in Ohio … (and) to increase the pipeline of licensed educators that we know our communities and school districts need," said Chancellor Randy Gardner of the Ohio Department of Higher Education.

YSU's Beeghly College of Liberal Arts, Social Sciences and Education will focus particularly on increasing the number of students preparing to teach special education. The College reports that, as of February, school districts in the Youngstown area alone reported 26 unfilled special education positions.

Under the initiative, YSU will work in collaboration with the Trumbull and Ashtabula county Educational Service Centers, as well as the Youngstown City and Liberty Local schools, to recruit traditional high school students, current YSU students, students in local community colleges and others to explore getting bachelor's or master's degrees and entering the teaching profession.
Goals of the program include: recruit six cohorts of five master's degree-level students to enter special education programs; recruit 30 students to enter bachelor's programs; place 50 students in special education teaching positions in Mahoning, Trumbull and Columbiana counties; increase by 50 percent the number of black, indigenous and people of color advancing to upper division courses; and reduce by 50 percent the number of test attempts students need to pass state licensing exams.
The grant will be supervised by Pam Epler, assistant professor Teacher Education and Leadership.

Gov. Mike DeWine said the "program will help remove barriers for individuals looking to begin a career in education while fulfilling a workforce need in critical areas such as STEM instruction and special education."

"This is an exciting opportunity to increase the number of high-quality teachers and professionals in Ohio schools," Interim Superintendent of Public Instruction Stephanie Siddens said.

Additional information on the grant process and funding is available at https://www.ohiohighered.org/educator-shortages.