Trustees appoint interim provost; approve budget, tuition, new PhD
A new budget, a new tuition plan, a new PhD and a new interim chief academic officer were approved at the Youngstown State University Board of Trustees' quarterly meeting on Thursday.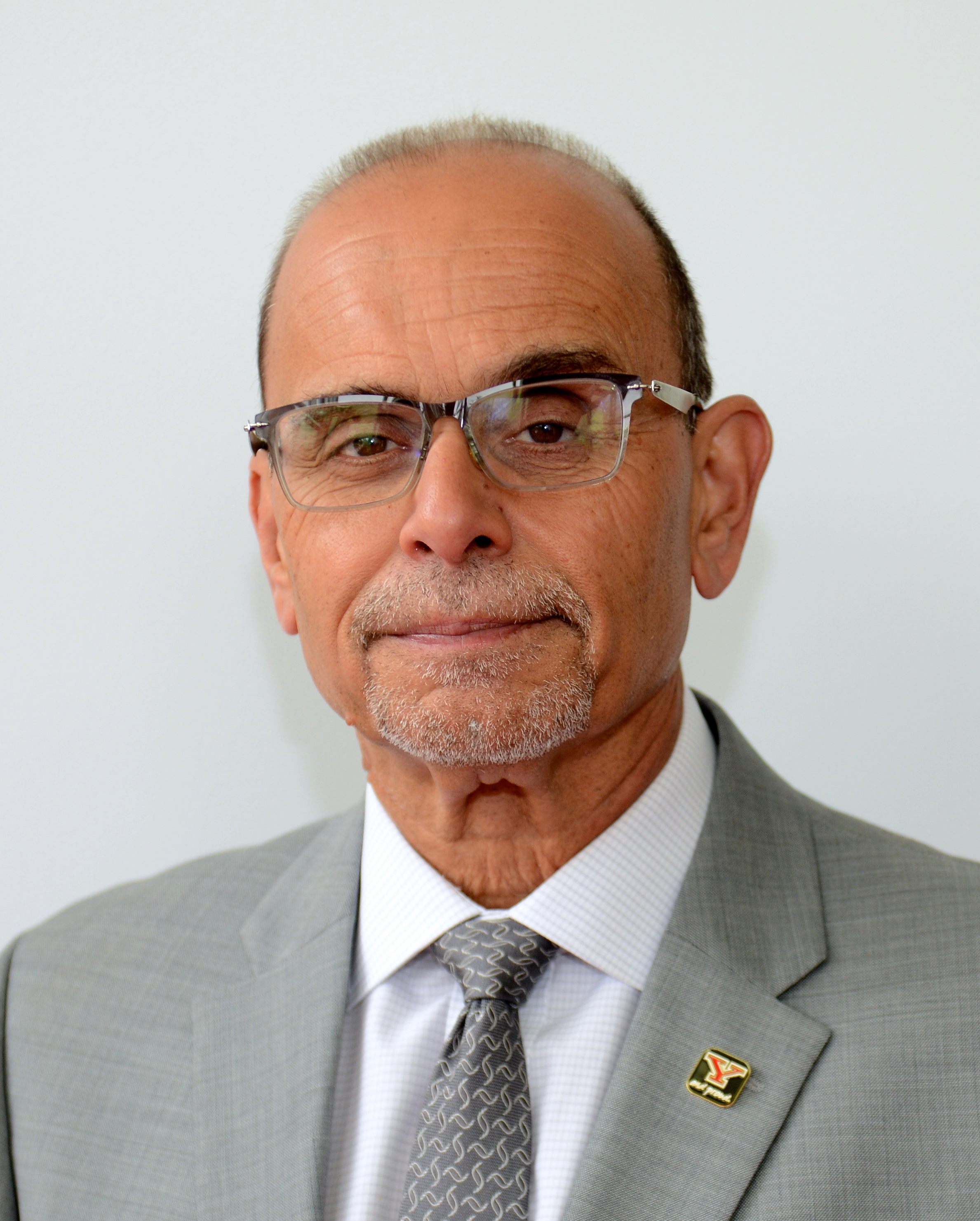 Trustees appointed Joseph Mosca, who joined the YSU faculty in 1989 and has served as dean of the Bitonte College of Health and Human Services since 2009, as interim provost. The provost is the university's chief academic officer, providing leadership on all academic operations, strategy and priorities.
Mosca earned a doctorate in social work from the University of Pittsburgh in 1992, a master's degree in social work from the University of Illinois, Chicago, in 1981, and a bachelor's degree in social work from UIC in 1980. He joined the faculty at YSU in 1989 as an assistant professor of social work, moving to associate professor in 1996 and professor in 2003. He served as assistant to the dean of the Bitonte College from 1996 to 2003, was chairman of the Department of Social Work from 2001 to 2007, and was associate dean of the college from 2007 until his appointment as dean in 2009.
Meanwhile, the Board of Trustees and President Jim Tressel will appoint an advisory committee to search for a new provost.
The university's $181.75 million operating budget for fiscal year 2019 represents an increase of $5.6 million or 3.2 percent from the previous fiscal year.
The budget assumes a 1.5 percent increase in enrollment, no change in undergraduate tuition rates for continuing students, a 6 percent increase in undergraduate tuition for incoming students as part of the Penguin Promise tuition guarantee program, a 1.2 percent or $502,000 increase in state funding and an increase in investment earnings.
On the spending side, the budget includes a 2.5 percent salary increase for faculty and a 2 percent wage increase for classified staff, as well as a $3.5 million bump in spending on non-athletics scholarships.
Trustees also approved a tuition schedule for the 2018-19 academic year that includes a freeze for continuing students and the new Penguin Promise guaranteed tuition program for new incoming students.
Undergraduate full-time tuition will remain the same for all continuing students - $4,044 per semester for in-state students, $4,224 per semester for students living in the Affordable Tuition Advantage region, and $7,044 for students who live outside the region.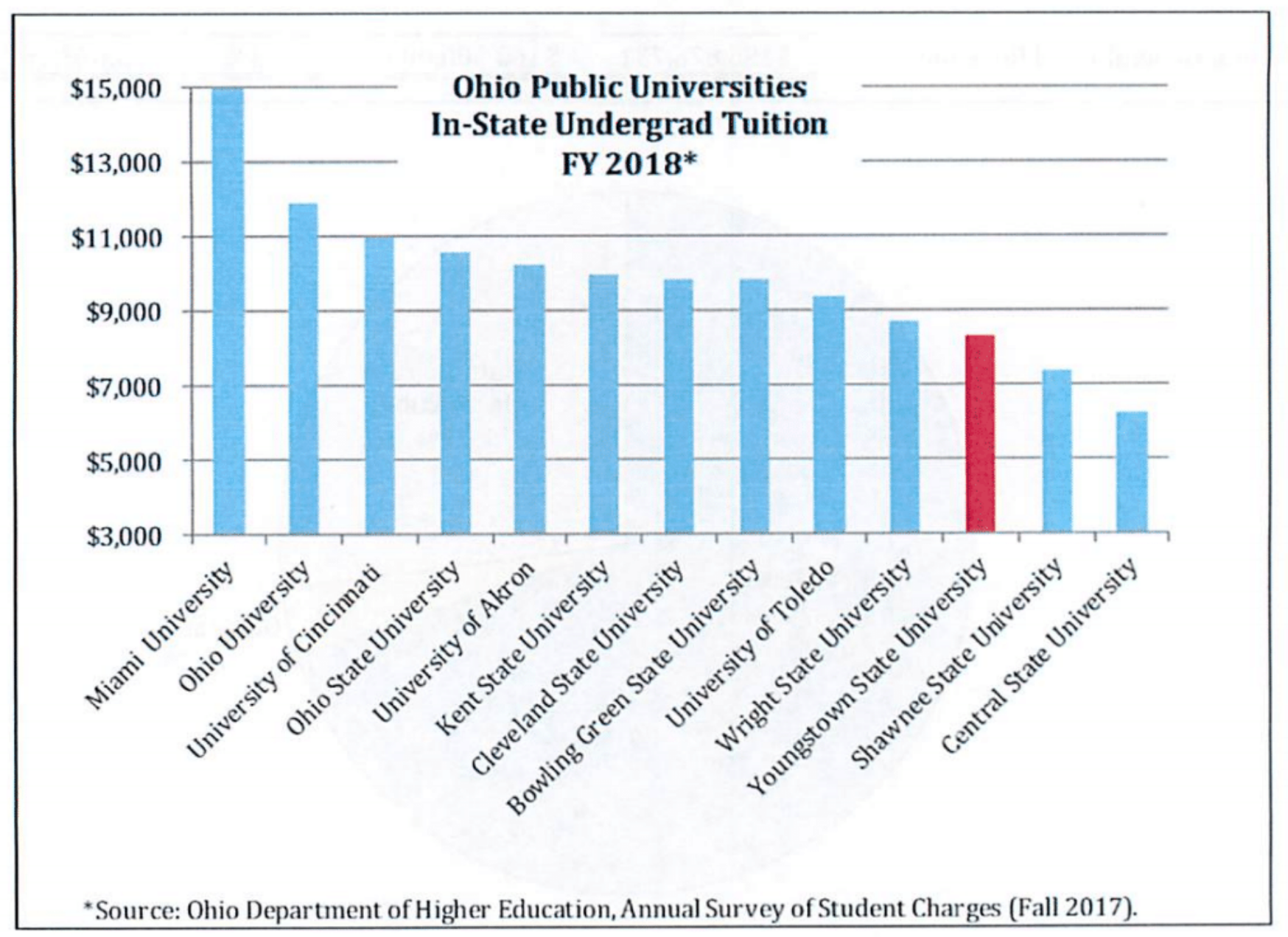 YSU is projected to retain its standing as one of the most affordable universities in the state, nearly $1,500 below the annual state average and about $1,700 lower than the average among public universities in Northeast Ohio.
Tuition for new incoming undergraduate students is set under the new Penguin Promise, which provides a guaranteed tuition rate for four consecutive academic years. Under the program, full-time undergraduate per semester costs will be $4,450 for in-state students, $4,630 for students in the ATA region, and $7,450 for students outside the region. Those rates will remain the same for four consecutive years.
Tuition for master's degree students will increase $103 per semester, while doctoral-level tuition goes up $309 per semester.
The board also approved YSU's fourth doctorate degree - a PhD in Health Sciences in the Department of Physical Therapy.
The new program, designed to prepare graduates to be competent educators and to perform research, will be directed by Ken Learman, professor of Physical Therapy. A needs assessment indicated that nearly 75 percent of past Physical Therapy students and more than half of other health professional alumni were interested in applying to the program.
YSU's three other doctoral-level programs are the doctor of Physical Therapy, the EdD in Educational Leadership and the PhD in Materials Science Engineering.