Research project brings jazz composer's work to life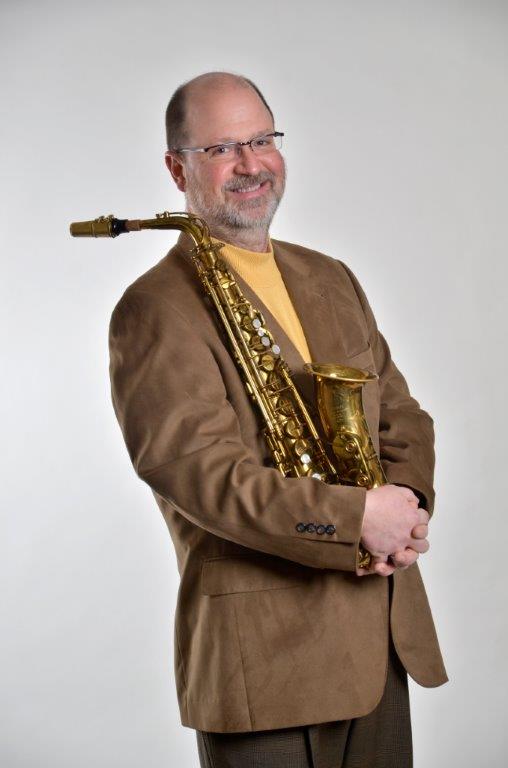 Recreating the music of the late Cleveland jazz composer Tadd Dameron was a labor of love for Youngstown State University professor Kent J. Engelhardt ­– he'd been listening to a well-worn Dameron record album for 35 years.
But Engelhardt didn't realize how many others in the jazz music world share his appreciation for Dameron's work, or that his research professorship project would morph to create a tribute concert series and a recording.
Rehearsing with a newly organized, 15-member band made up of collegiate jazz educators from YSU and other universities across Northeast Ohio and Pennsylvania, Engelhardt will perform the music from Dameron's final album and serve as co-leader for the following concerts:
8 p.m. March 30, at the Bop Stop, Cleveland.
6 p.m. April 2 at BLUEJazz+, Akron.
June 22-24, Tri-C Cleveland Jazz Fest (date and time TBA).
"These are major venues where touring jazz musicians perform," Engelhardt said. "In my heart I'm still a kid with a dream of becoming a jazz musician, and this is a dream come true."
He applied for a 2016-17 research professorship focused on Dameron's music because the composer's work, though available on LPs and CDs, was not available in musical scores and parts. For the project, titled "Tadd Dameron: The Magic Touch," he transcribed, notated and edited the scores and parts for Dameron's final album as a bandleader, recorded in 1962.
"What's really exciting about the timing of all of this is that Dameron would have celebrated his 100th birthday this year," he said. The composer and pianist was just 48 when he died in 1965.
Engelhardt credits Stephen Enos, a friend and fellow musician at Cuyahoga Community College in Cleveland, for helping to organize the band and schedule the shows. Enos will share the bandleader role.
Engelhardt was awarded two previous research professorships at YSU, also to recreate recorded music by renowned jazz music composers. For the first two projects, he recruited YSU student musicians to perform and record the music.
"The students did a really good job, but Dameron's music is complex and difficult. It takes high level people to play it," he said. "I decided I wanted to bring in professionals this time."
In addition to music, Engelhardt enjoys exploring genealogy, and he used his experience to locate some of Dameron's family in the Cleveland area. He's expecting several of them to attend the Cleveland concert.
An active performer, composer, arranger, editor and author, Engelhardt is coordinator and professor of Jazz Studies in YSU's Dana School of Music. He holds bachelor's and master's degrees in Music from YSU and an MA and PhD from the University of Pittsburgh. He is a Conn-Selmer Artist and a Remle-Beechler Mouthpiece Artist Representative, as well as a member or the Jazz Education Network and the Society for Ethnomusicology.