History students present projects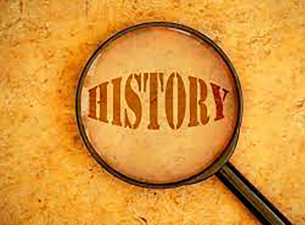 Students in YSU's Applied History Program present their Spring 2022 projects on April 28 and May 6 on campus.
"These projects and the Applied History program exemplify university and community collaboration, conveying the past while contributing to the present and future of our communities," YSU Associate Professor of History Thomas Leary said.
An exhibit of the projects opens 3 p.m. Thursday, April 28, in the Archives and Special Collections Gallery on the fifth floor of Maag Library. Students will further discuss their projects and coursework 3 p.m. Friday, May 6, in the Meshel classroom at the Youngstown History Center of Industry and Labor on Wood Street.
The projects:
An exhibit about Congregation Ohev Beth Sholom, Youngstown's oldest and still evolving Jewish Synagogue located across from Wick Park near the YSU campus.
An interactive digital exhibit, "The Mackey Map," represents the area around the Covelli Center and the east end of downtown Youngstown.
The launch of the interactive map and exhibit for the Mahoning Movement, a history and advocacy project of transportation in the Mahoning Valley, spanning the eras of Native American trails, the P&O Canal and railways to the proposed Mahoning River Greenway to connect the region and nation east of the Mississippi.
A preview of the Steel Museum's 30th anniversary digital exhibit.
The Digital exhibit and interactive map for "Early Architecture of the Western Reserve and Nearby Places," documenting and analyzing surviving structures from the early 1800s.
Both events are free and open to the public. For more information. contact Jacob Harver at 330-550-5637 or JLHarver@student.ysu.edu.