Grant assists YSU training, credentialing programs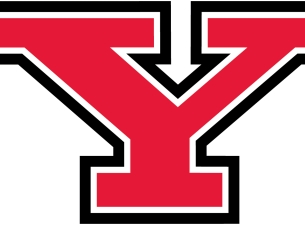 Youngstown State University is receiving $250,000 from the state to offer industry training and credentials for advanced manufacturing, information technology and adjacent tech skills.

Ohio Lt. Gov. Jon Husted, director of the Governor's Office of Workforce Transformation, announced the award earlier this month as part of the Individual Microcredential Assistance Program (IMAP), an initiative designed to help Ohioans who are low income, partially unemployed, or totally unemployed participate in a training program and receive one or more technology-focused credentials for free.
"Our continued gratitude for Lt. Gov. Husted and his staff in recognizing the importance of industry credentials as a pathway to employability for our underserved communities," said Jennifer Oddo, executive director of the YSU Division for Workforce Education and Innovation. "With fractured talent supply chains in the wake of the current economy, these programs are a catalyst to help our employers gain a competitive edge in sustaining and growing their talent pipelines."
Oddo said YSU's current industry credential programs include Fanuc and Rockwell Robotics and Automation, Additive Manufacturing, Software Engineering, Cisco, IBM, CompTIA, AWS, PMP, Salesforce, Microsoft, Project Management, Data and Business Analysis.
 
"Creating regional impact is one of our core pillars of success and through programs like IMAP and TechCred, the university's Division for Workforce Education and Innovation is well positioned to help employers in the region advance their talent strategies in new ways."

Lydia Mihalik, director of the Ohio Department of Development, said industry credentials will mean better jobs and more pay for workers. "Ohio is on the move, and we need more people skilled in high-tech jobs to keep the momentum going," she added. 

Ohio has invested more than $5 million in IMAP over the last two years.

Individuals interested in earning a credential or learning more about the program can visit the recently updated IMAP website at: Workforce.Ohio.gov/IMAP.