Faculty research asks: Can robots help students with autism?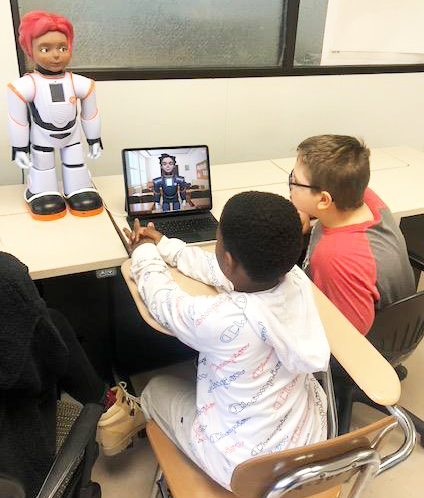 New research by two Youngstown State University faculty members indicates that a robot-driven curriculum recently introduced at the YSU Rich Center for Autism is helping students improve their social and emotional skills.

"The results from the first year of data collection are positive and indicate that students made significant gains," said Karen Larwin, professor of Teacher Education and Leadership Studies at YSU.
Larwin and Gregory Boerio, Rich Center executive director and a faculty member in the YSU School Psychology Program, presented the research earlier this month at the American Evaluation Association Annual Conference in New Orleans.
Boerio said the research is an example of the Rich Center's increased efforts to develop strong connections with undergraduate and graduate programs at YSU.
"We are proud of our growth in this area the past two to three years," he said. "It truly highlights one of the special aspects of the Rich Center being a part of YSU."

The new curriculum project is a partnership between the Rich Center, YSU and RoboKind, an education technology company that utilizes human-looking, facially-expressive assistive robots to facilitate social skills instruction for students with autism spectrum disorder.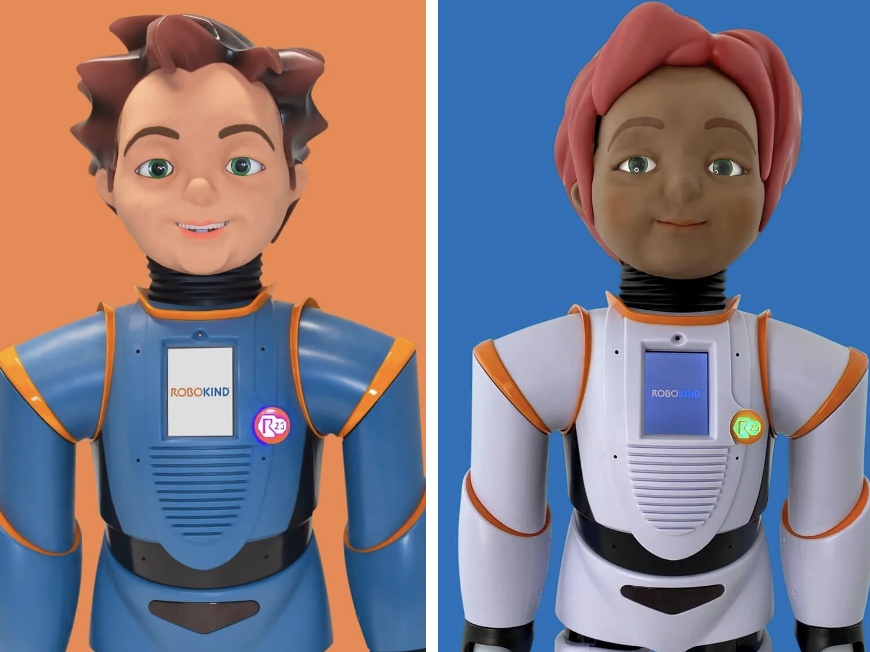 The Center introduced three of the robots – two named Milo and another named Jemi – to its curriculum in January for students ages three to 21, Boerio said. While all teachers at the Center are trained in the new curriculum, the Center is primarily using School Psychology Program graduate assistants with the delivery. Both the facilitator and the student utilize an iPad, and one of the robots presents lessons through brief explanations, modeling and general facilitation.

"For example, Milo – one of the robots - might ask a student about appropriate times to be excited or happy and work through scenarios to teach appropriate responses for specific environments or situations, like maybe attending a birthday party," Boerio said.
About 90 percent of students receive at least one individual session per week. Teachers use the data to help develop student's individualized education programs, including social-emotional learning goals and progress monitoring.
Boerio said the goal of the research is to assist educators, families and practitioners with evidence-based intervention practices for autistic students in areas such as video modeling, assistive technology, applied behavior analysis therapy, play therapy and more.
"We are eager and excited to continue research in a wide array of areas associated with instructional practices for students with ASD," he said. "As an autism center, it is important for us to share the high-level practices we are implementing each and every day and extend our reach beyond our local community to help inform best practices."
The RoboKind program, endorsed by the Council of Administrators of Special Education, is used by more than 400 schools and districts, including Potential Development School for Students with Autism in Youngstown.

The Paula and Anthony Rich Center for the Study and Treatment of Autism is an externally funded unit of YSU designed to improve the lives of individuals with autism. The Center is a conduit between the university, educators, health and human service professionals.