streaming live on YSU History youtube
About the Conference
VW Starr's History Across the Humanities Conference (HATH) is a two-day event sponsored by the Alpha Gamma Beta chapter of the Phi Alpha Theta National History Honor Society and the YSU History Department. It is organized and run by students at Youngstown State University. The conference is held at the Youngstown Historical Center of Industry and Labor on YSU's campus. Students and faculty of all levels of study, disciplines, and academic institutions are encouraged to attend.
The goals of the conference are to give students practical experience in a conference setting, whether involved in organization, administration, presentation, or attendance and provide them with the necessary tools to succeed in these endeavors. The committee seeks to foster an environment where the various humanities disciplines can enhance and deepen our understanding of history and the benefits of various approaches to interpreting the past.
In Honor of Valerie Waksmunski-Starr
Founder of the History Across the Humanities Conference
Valerie Waksmunski-Starr was a master's student in YSU's History Department, 2013-2015. Her thesis was on the use of abdication mythology as an element of historical rhetoric in ancient China. Her interests were in intellectual and political history in China during the Spring and Autumn and Warring States periods, as well as in modern history. Valerie conceptualized the idea for the History Across the Humanities Conference and served as its first chair. Valerie fought breast cancer during her graduate career, losing her battle on June 29, 2015. In her memory, the conference was renamed V.W. Starr's History Across the Humanities Conference.
She was an inspiration to all of us and is sorely missed in the History Department and by all who knew her.
Keynote Speaker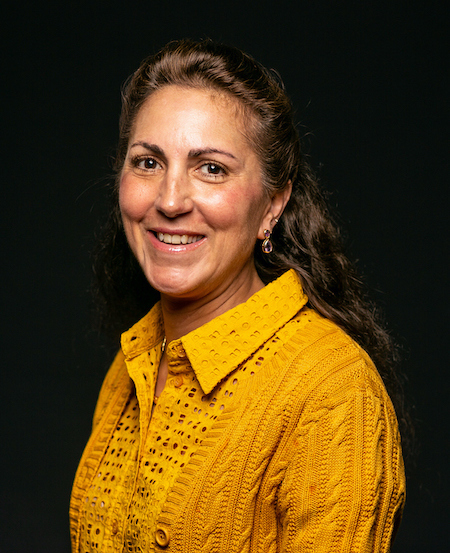 "Inventing Colombo: How Italian Americans Forged a Pathway to Acceptance through Christopher Columbus"
Thursday, February 24, 5:00 pm
Dr. Carla Simonini, Rubino Professor and Director of Italian American Studies, Loyola University, Chicago
Carla A. Simonini is the founding director and endowed associate professor of the Paul and Ann Rubino Associate Italian American Studies Program at Loyola University Chicago. She received a BA from Amherst College, an MA in Comparative Literature from the University of Rhode Island and a Ph.D. in Italian Studies from Brown University. Her research interests include 20th century and contemporary Italian literature, constructs of italianità in American and Italian American literature, and, most recently, historical interpretations of Christopher Columbus and his development into an Italian-American icon. She has taught at Brown University, University of Rhode Island, Skidmore College, and Youngstown State University, where she coordinated the Italian program and taught courses on Italian language, culture, and Italian and Italian-American literature.
Conference Schedule
streaming live on YSU History youtube
Thursday, February 24
*all times EST
---
8:30 am
Welcome
Amy L. Fluker, Reeder Professor of History, Youngstown State University
Brooke Bobovnyik, President, Phi Alpha Theta
---
9:00 – 9:30 am
History, Tourism, and Memory
Chair: Dr. David Simonelli, Professor of History, Youngstown State University

Remembering Arcades, Remembering Selves: Exploring the Transformations of Istanbul's Beyoglu District
Mustafa Berk Alkoç, undergraduate, Kadir Has University

Fixing the "Happy Valley": British Sentimentality and Tourism, and the Shaping of Modern Kashmir
Andrew Howard, graduate, Ohio University
---
9:30 – 10:00 am
History in the Digital Landscape
Chair: Dr. Donna DeBlasio, Emerita Professor of History, Youngstown State University

The Niles, OH/Wheatland, PA Tornado
Joseph Munyon, alumnus, Youngstown State University

Podcasting History on the Go
Trey DeFalco, graduate, Kent State University
---
Coffee Breakout
---
10:15 – 11:00 am
Podcasting the Past: History's B-Side [remote]

Chair: Dr. Shelley Blundell, Associate Professor of Journalism and Communications, Youngstown State University

Philip Hall, alumnus, Youngstown State University
Matt Melito, alumnus, Youngstown State University
---
11:00 – 11:45 am
Be Well in Wellsville: A Place Based Community Development Plan for Resiliency

Chair: Dr. Dawna Cerney, Associate Professor of Geography, Youngstown State University

Katharine V. Donnachie, undergraduate, Youngstown State University
Heather Davis, undergraduate, Youngstown State University
David T. Thompson, undergraduate, Youngstown State University
---
Lunch
---
1:00 – 2:00 pm
"History Happened Here": The Wilson Bruce Evans Home Historical Society [remote]
Chair: Dr. Amy L. Fluker, Reeder Professor of History, Youngstown State University

Dr. Gary Kornblith, Vice President, Evans HHS
Dr. Carol Lasser, Manager, Evans HHS
Phyllis Yarber Hogan, Trustee, Evans HHS
---
2:00 – 2:45 pm
Immigration and Identity in Ohio

Chair: Dr. Albert J. Sumell, Professor of Economics, Youngstown State University

The National Register of Historic Places: Preservation at a Local Synagogue
Hannah Klacik, graduate, Youngstown State University

Survival, Strength, and Future: A Brief History of the Socio-Cultural and Economic Experiences of South and Southeast Asian Refugees in Ohio from 1990-2021
William Valentini, undergraduate, Walsh University
---
Coffee Breakout
---
3:00 – 3:30 pm
Historiography and Memory [remote]
Chair: Dr. Martha I. Pallante, Darling Professor of History, Youngstown State University

From the Dim and Shadowy Past: Myth, Memory, and Local History in Wayne County, Ohio
Glenna Van Dyke, undergraduate, College of Wooster

Searching for Clues to Early Twentieth Century Everyday American Family Life in Gwendolyn Wright's Building the Dream: A Social History of Housing in America
Suzanne Kroll, graduate, Kent State University
---
3:30 – 4:00 pm
Early Modern Recipe Transcription: The "Each One Teach One" Method

Chair: Dr. Hillary Nunn, Professor of English, University of Akron [remote]

Jasmine Beaulieu, undergraduate, University of Akron
Hannah Curtis, undergraduate, University of Akron
---
4:00 – 4:30 pm
Museum Tour
Youngstown Historical Center of Industry and Labor
---
Coffee Breakout
---
5:00 pm
Keynote Address
Chair: Dr. Martha I. Pallante, Darling Professor of History, Youngstown State University

Inventing Colombo: How Italian Americans Forged a Pathway to Acceptance through Christopher Columbus
Dr. Carla Simonini, Rubino Professor and Director of Italian American Studies, Loyola University, Chicago
friday, February 25
*all times EST
---
9:30 – 10:00 am
Interrogating Perceptions of the Past
Chair: Carol Bennett, Assistant Provost for Diversity, Equity, and Inclusion, Youngstown State University

Burr: An American Conspiracy [remote]
Kathleen Brett, undergraduate, James Madison University

Punishing Race: Racial Crime Stereotyping [remote]
Veronica Ahadzie, graduate, University of Akron
---
10:00 – 10:45 am
Digital History
Chair: Dr. Amanda Fehlbaum, Associate Professor of Sociology, Youngstown State University

The YSU Transcribing Club [remote]
Julie Centofanti, undergraduate, Youngstown State University

Creating a Digital Archive: Oakwood Cemetery Project
Trumbull County Historical Society and the Oakwood Cemetery Association
---
Coffee Breakout
---
11:00 am – 11:45 am
Art, Identity, and Colonialism
Chair: Dr. Samuel Adu-Poku, Professor and Coordinator of Art Education, Youngstown State University

Anna Wuhrmann's Colonial Photography at the Bamum Kingdom, Cameroon (1911-1922)
Chi Nguyen, undergraduate, Miami University

Icons vs. "Icons": Spiritual Reflection and Mysticism in Dan Flavin's Icons Series [remote]
Sam Cochran, undergraduate, Davidson College

The Politics of African Printmakers: Three Cases from Nigeria, Zambia and Uganda
Andrew Hahn, undergraduate, Miami University
---
Lunch
---
1:00 – 2:00 pm
Life After School: Ohio History Service Corps
Chris Bush, Southeast Ohio History Center
Erin Robichaud, Oberlin Heritage Center
Daniel Willis, National Afro-American Museum and Cultural Center
Jessica Baloun, Youngstown State University History Program
---
2:00 – 2:30 pm
Remembering Women's Lives in Literature
Chair: Dr. Cryshanna A. Jackson-Leftwich, Professor of Politics, International Relations, and Pre-Law, Youngstown State University

Unmasking Harriet Jacobs: A Critical Examination of Female Slave Narrative Literary Techniques
Roy Edward Jackson, graduate, Youngstown State University

The Bluest Women: An Examination of Sexism in The Bluest Eye
Grace Strodtbeck, undergraduate, Youngstown State University
---
3:00 – 3:30 pm
New Perspectives in Military History
Chair: Dr. Joseph P. Alessi, Adjunct Professor of History, Youngstown State University

"Everything But Carry a Rifle": The Members of the Women's Army Corps and their Relationship to Guns [remote]
Megan Snyder, undergraduate, Miami University

The Roots of the First Palestinian Intifada
Mitchell Topf, graduate, Youngstown State University
---
Coffee Breakout
---
4:00 – 4:30 pm
Careers in Cultural Resource Management [remote]
Lynda Ozan, Deputy State Historic Preservation Officer, Oklahoma Historical Society
---
4:30 – 5:00 pm
Wuslich Scholarship
Chair: Dr. Brian Bonhomme, History Program Coordinator, Youngstown State University

Lukas McCoy, alumnus, Youngstown State University
Isabella Adkins, undergraduate, Youngstown State University
---
5:00 pm
Awards Ceremony
HATH Awards Committee