2000 Model Knowledge Domain - Personal and Social Responsibility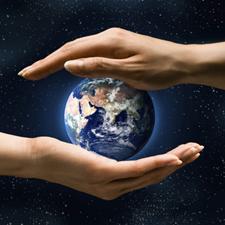 Note: Courses noted with an asterisk are accepted as part of the official transfer module
990480 — CMST 2610: Intercultural Communication
The study of key historical and contemporary theories that affect communication across cultural boundaries. Exercises for improving communication skills in intercultural communication situations are included. 3 S.H.
990583 — CMST 2656: Interpersonal Communication
An examination of the skills necessary to develop, maintain, and evaluate one-to-one relationships. Through practical experiences from everyday life, the class examines what occurs when one person communicates with another. 3 s.h.
990075 — COUN 1587: Introduction to Health and Wellness in Contemporary Society
This course provides an introduction to the wellness model integrating physical, mental and emotional well-being. Using current research, students will explore decision making models looking at ethical, theoretical, multicultural and practical concerns in developing their own wellness strategies. 3 S.H.
990438 — COUN 1588: Exploring Leadership: Theory & Practice
Introduction to the study of leadership through theoretical and practical applications. Through group interaction, discussions, and change projects students will develop their leadership knowledge, while acquiring skills to solve leadership challenges within diverse organizations. The course will provide students with intellectual and interpersonal opportunities to practice the process of becoming effective leaders. 3 S.H.
990600 — COUN 1589: Success in Career and Life Planning
The course will facilitate the development of career and life planning skills. This course is designed for, but not restricted to, entering and undeclared students. This course will emphasize identifying strengths, clarifying values, exploring career options, developing effective decision-making skills, and learning life skills related to health, finances, relationships, and community responsibility. 3 S.H.
9900574 — ENGL 2603: Journalism Ethics and Social Responsibility
Focus on moral reasoning skills of professional journalists. Introduction to codes of ethics, case studies, moral theories, and practical application. 3 S.H.
990537 — GERO 1501: Introduction to Gerontology
This course will examine a basic introduction to the interdisciplinary study of aging. Topics will include social, psychological, policy, economic, cross-cultural, food and nutrition, and health and healthcare topics of aging. Discussion of normal vs. abnormal (disease) aspects of aging will be included. 3 S.H.
990113 — FNUT 1551: Normal Nutrition
The fundamentals of normal nutrition as they apply to health; nutritional needs during various stages of the life cycle; dietary guides and their application to the selection of adequate diets; problems of nutritional deficiencies and excesses. 3 S.H.
990479 — HPES 1500: Physical Activity Core Concepts
Essential concepts that document the relationship between physical activity and maintaining optimal health. Personal and social implications of physical inactivity are also explored. Two HPES activity courses must be taken in addition to this course to satisfy the requirements for GER credit. 1 S.H.
HPES 1500 and the two activity courses do not have to be taken in the same semester. Please see the Undergraduate Bulletin for the list of approved physical activity courses.
*990086 — PHIL 1561/H: Technology and Human Values
Examination of the impact of technology and science on contemporary human values and investigation of social and political perspectives on modern technocracy, based on case studies in science, medicine, and engineering. 3 S.H. (Formerly PHIL 2609)
990549 — PHIL 2616: Character and Virtue
Examination of the impact of technology and science on contemporary human values and investigation of social and political perspectives on modern technocracy, based on case studies in science, medicine, and engineering. 3 S.H.
*990064 — PHIL 2625: Introduction to Professional Ethics
Considers a variety of historical views on the nature of character and virtue, as well as their relation and development, in light of current empirical research. 3 S.H.
990581 — PHIL 2626: Engineering Ethics
An examination of ethical problems in the major fields of engineering and an examination of the methodology needed to address them; an analysis of the rights and duties of engineers in their relations to clients, employers, the public, and the engineering profession. Prereq.: One 2600-level PHIL course or ENTC 15015 or ENGR 1550. 3 S.H.
990552 — PHIL 2627 (formerly 3723): Law and Criminal Justice Ethics
Examination of major theories in philosophy of law and justice, and the study of ethical issues and professional standards in criminal justice practice. Prereq.: Any 2600-level PHIL course, or CRJUS 2601, 2602, or 2603. 3 S.H.
990552 — PHIL 2628: Business Ethics
Examines ethical problems in business, ethical responsibilities of business professionals, and business as a global institution. Topics include the corporation, at-will employment, unions, technology, privacy, advertising, whistle-blowing, globalization, environmental impact, human rights, just distributions, affirmative action, and cultural diversity. 3 S.H.
990364 — PHIL 3711: General Ethics
Examination and evaluation of the major ethical theories in classical, dialectic, pragmatic and naturalistic, analytic and positivist, and existential thought. Prereq.: PHIL 2600. 3 S.H.
990353 — PHIL 3727: Environmental Ethics
Application of ethical theories in evaluating human interaction with the natural environment, analysis of rights and duties regarding other species and future generations, the ethics of environmental activism, and philosophical and religious perspectives on the environmental issues. Prereq.: PHIL 2600 or ENST 2600. 3 S.H.
990363 — PHIL 3760: Ethics of War and Peace
Examines reasons for making war, for restraint on the conduct of war, and for rejecting war as an instrument of national policy as understood within a variety of moral traditions, both secular and religious. Prereq: PHIL 2600 or REL 2621. 3 S.H.
990575 — PHLT 1531: Fundamentals of Public Health
Provides an introduction to public health concepts and practice by examining the philosophy, purpose, history, organization, functions, tools, applications, activities, and results of public health at the national, state, and community levels. Introduces the core disciplines of public health, and current events and issues in the field. 3 S.H.
990067 — PHLT 1568: Healthy Lifestyles (formerly HSC 1568)
Personal health issues and prevention of premature deaths will be analyzed from physical, emotional, social and spiritual perspectives. Personal plans for disease prevention and healthful living will be developed. Importance of health promotion to the individual, region, nation and world will be emphasized. 3 S.H.
*99006 — PSYC 1560 /H: General Psychology
An examination of scientific and clinical approaches to understanding the relationships between one's physical, mental and emotional well-being, and quality of life, including the basic principles governing the growth and maintenance of behavior, emotion and cognition. 3 S.H.
990503 — PSYC 2692: Human Sexuality
An interdisciplinary approach to the study of human sexuality. 3 S.H.
Please note that HSC 2692 is no longer cross-listed with this course and will not count toward general education credit.
990504 — PSYC 3700: Social Psychology
Examination of the influence of social interactions on the thoughts, feelings, and behaviors of the individual and the group. Prereq: PSYC 1560 or SOC 1500. 3 S.H.
990061 — PSYC 3707: Psychology of Intimate Relationships
Psychological principles pertaining to intimate relationships, both marital and non-marital, and family dynamics. The course will include topics such as communication, problem solving, domestic violence and sexuality. Prereq.: PSYC 1560.
990445 — PSYC 3755: Child Development
A study of the foundations of human development from conception through approximately the first decade of life. This course considers fundamental issues of developmental processes in biological, cognitive, and social-emotional domains and their broader implications for society and later development of the individual. Prereq.: PSYC 1560. 3 S.H.
990069 — PSYC 3758: Lifespan Development
Study of theory and research on development from conception to death. Focus upon psychological, physiological, social, and cultural influences. Prereq.: PSYC 1560 3 S.H.
*990101 — REL 2621/H: Religion and Moral Issues
Description: The relation of specific religious and moral issues to questions of personal conduct and social policy. 3 S.H.
*990097 — REL 2631: Religion and the Earth
A cross-cultural survey of the religious beliefs and values that have shaped out thinking about the earth. An exploration of the shifts in religious thought called for by the ecological crises of sustainability. 3 S.H.