Envision. Engage. Expand. Evolve.
Discover your potential and prepare for your creative future
In the YSU Department of Art, we recognize that each student is unique with individual talents, goals, and passions as artists and designers. Our programs focus on your future and you. Our student-to-faculty ratio allows you to explore your interests in depth and shape your education to suit your passion. This personalized experience helps you develop your niche and position yourself for the countless opportunities in our communities, schools, and today's creative industries.
The Department of Art offers degrees and programs in 4 areas of study, including the Bachelor of Fine Arts (B.F.A.) in Digital Media/Photography, Graphic + Interactive Design, and Interdisciplinary Studio Arts and the Bachelor of Science in Education (B.S.E.), Art Education. Our B.F.A. programs will broaden your understanding of the concepts of art and the language of visual form. We concentrate on your development and involvement with the processes and practices of the visual arts. The B.S.E. in Art Education provides exceptional instruction that prepares students for licensure as art teachers in the public schools and careers as art educators at all levels. As a student in the Department of Art, you'll receive a significant amount of individual attention from our world-class faculty and find a community of mentors and colleagues who are committed to your success.
Spaces that inspire creativity
We're dedicated to providing dynamic and integrated experiences that are enriched by our state-of-the-art resources. Housed in Bliss Hall, our Art facilities support your engagement in collaborative, groundbreaking work that cultivates new ways to assimilate art into our communities, schools, and industry. Exhibition venues include the McDonough Museum of Art, Solomon Gallery, and the Student Project Gallery.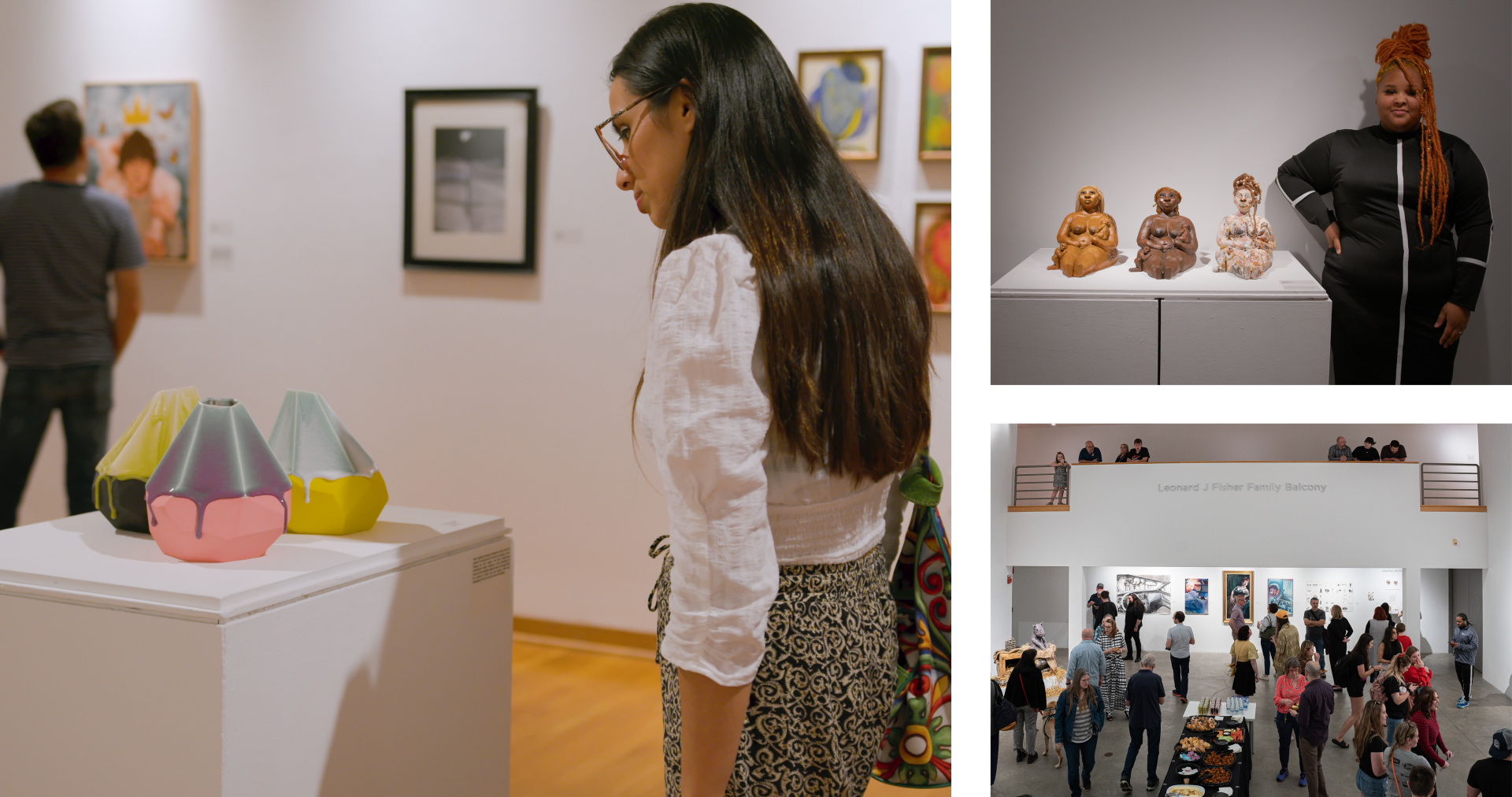 Student activities
We know that you have interests that lie beyond what you're studying or making. Becoming involved in art or university student organizations is an ideal way to pursue those interests, interact with community members on and off campus, and find your own unique niche in the department and at YSU. We encourage you to join a student organization and improve your leadership skills, develop professional contacts, and have a positive impact on your campus and surrounding community. For art students, the Empty Bowls Fundraiser, the Red Press Collaborative, a Study Abroad trip to Glasgow, Scotland, and the Student Art Association may be of special interest.

Learn about our programs
To learn more about our degree programs and scholarships or to schedule a campus visit, contact Cliffe College Program Coordinator of Admissions and Recruitment at sawaltman@ysu.edu or 330.941.2346. We would love to hear about your interests, introduce you to our outstanding faculty and students, show you our exceptional facilities, and become an important part of your future.
---
Undergraduate Programs
Minors