The Academic Advisement Office strives to provide optimum service to our students to help them achieve academic and future career success. Our services consist of: individual academic advisement sessions; updated curriculum guides; updated admissions and transfer requirements and ongoing graduation guidance. Our goal is to see you succeed in your academic and career endeavors.
---
ADVISEMENT UPDATE:
We are seeing students for appointments in our offices and virtually. Follow the directions below to schedule an appointment
---
Schedule an advisement appointment through Microsoft Bookings

STEP 1: To schedule a virtual appointment, please scan the QR-code or click on the Advisement Appointment link below: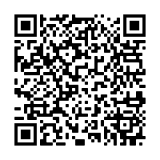 (You must be logged into the Penguin Portal to schedule an appointment)
Schedule An Advisement Appointment
STEP 2: Select Service – Choose either Art, Art Education, Music & Music Education, or Theatre & Dance
STEP 3: Select Time – Choose the day and time for your appointment
STEP 4: Add Your Details – Enter your name, email, and the reason for your appointment
STEP 5: Select the red "Book" button
INSTRUCTIONS: HOW TO SCHEDULE AN ADVISEMENT APPOINTMENT
---
Graduation
As you near the completion of your degree (i.e. completion of 100 semester hours for baccalaureate degree candidates), you must file a Request for Graduation Evaluation located in the MyYSU Portal under the "Access My Student Information" tab. This will initiate a graduation evaluation of your transcript to determine your remaining degree requirements. Visit the CCAC Dean's office for more information or if you require assistance.
In order to actually graduate, an Application for Graduation must be filed with the Office of Student Accounts by the deadline indicated in the schedule of classes in the Important Dates section (usually within the first two weeks of the semester after which you plan to graduate). Students can file an Application for Graduation in the MyYSU Portal under the "Student Records" tab.
It is your responsibility to make certain that all degree requirements are complete. See your advisor and the Undergraduate Bulletin for more information.