Jael Dankle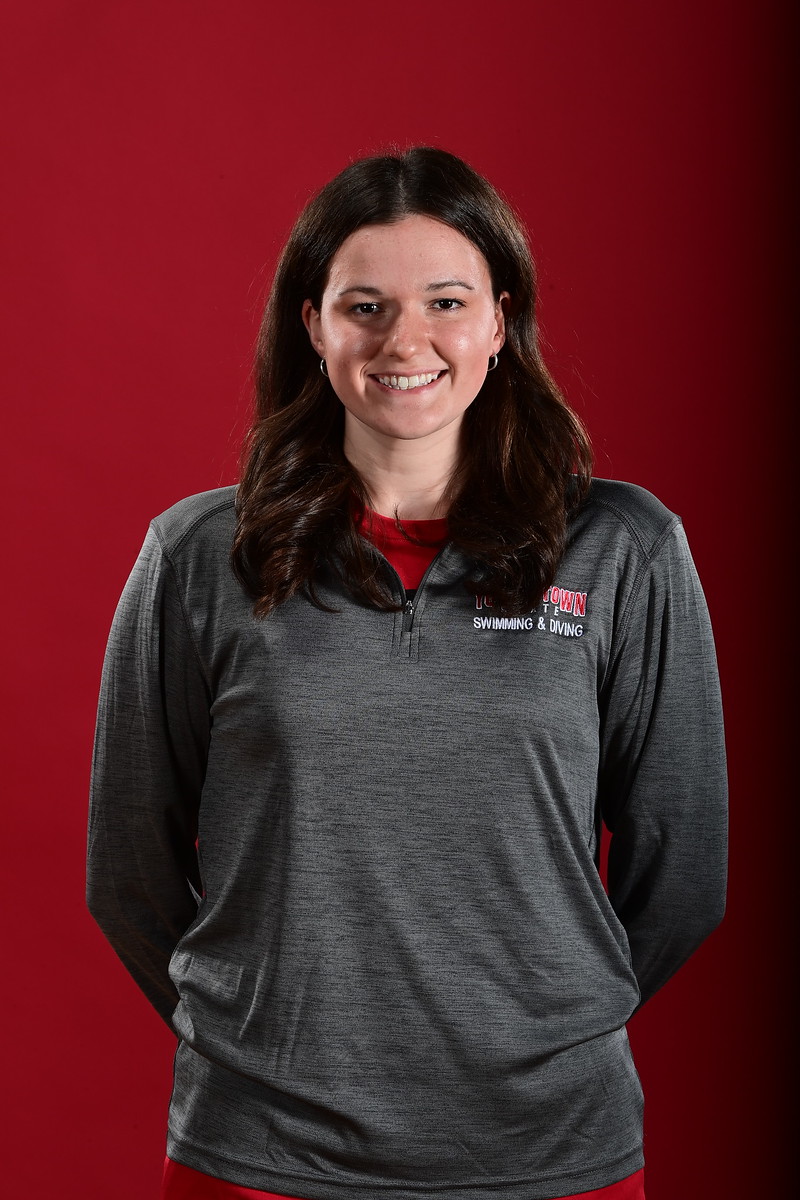 Why she's awesome: Jael is a junior Industrial & Systems Engineering and Mathematics major. She is also a member of IISE here on campus and is a captain of the Swim & Dive team, through which she has won multiple awards as well as being named Horizon League Swimmer of the Week! Additionally, she had the opportunity to complete an internship as an Operational Efficiency Engineering Intern at NLMK Pennsylvania this past summer.
Jael on the value of Honors: [The Honors College] has empowered me to take on all of the responsibilities and leadership roles that I currently hold. The honors college has also given me the opportunity to meet more motivated and encouraging people. Engagement on campus within my two majors and athletics is rewarding in many ways. I love learning about different people's perspectives and being able to connect with so many people. Volunteering also helps me connect with other members of YSU and the surrounding area.
Know an honors student who would make a great student of the week? Nominate them by emailing their name and accomplishment to honorsstudents@ysu.edu.
Past Honors Students of The Week
Godswill Gadzekpo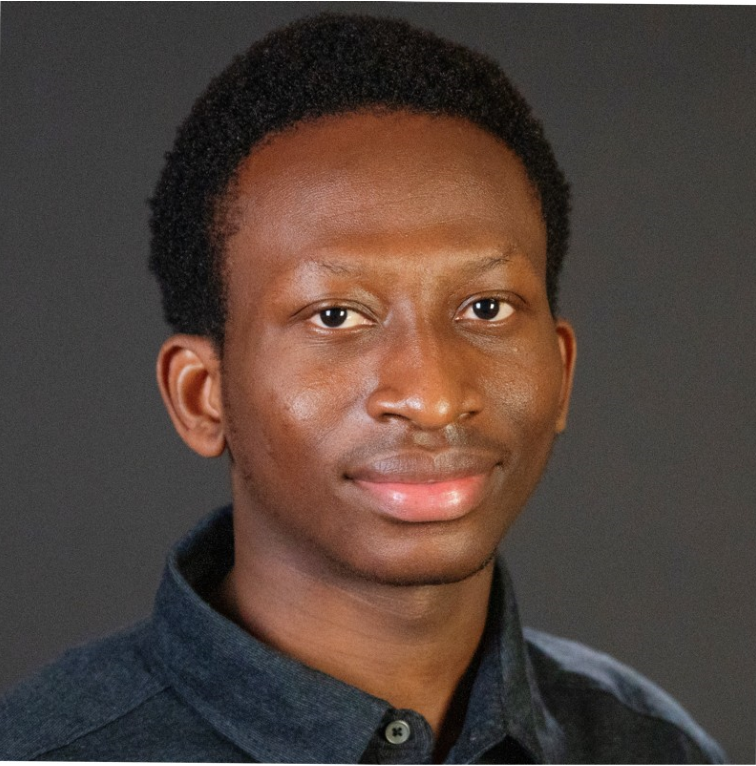 Why he's awesome: Godswill is a junior honors student who is majoring in mechanical engineering and is interested in automotives. This past summer, he had an awesome opportunity to intern at PPG Industries in South Carolina, where he worked on projects involving modifying operations to increase efficiency and organizing training. During this time he was exposed to numerous real-world problem-solving opportunities and industry-specific processes. Through this experience, Godswill strengthened his critical thinking skills and learned more about his goals for after graduation.
The value of honors: Godswill's experiences in honors have exposed him to opportunities to strengthen his skills that will help him navigate his future career. He says of the impact of honors: "Being a member of the Honors College has provided me with a wealth of resources to jumpstart my career after college…I'm very grateful for the community, resources, and networking opportunities available at Sokolov Honors College to assist me in making a smooth transition into the industry after graduation"
Each week in the Sokolov Honors College, we like to highlight one of our students and their extraordinary accomplishments in research, scholarship, service, leadership, and more. Check out our past honors students of the week below!
Know an honors student who would make a great student of the week? Nominate them by emailing their name and accomplishment to honorsstudents@ysu.edu.
Tafadzwa Mapiki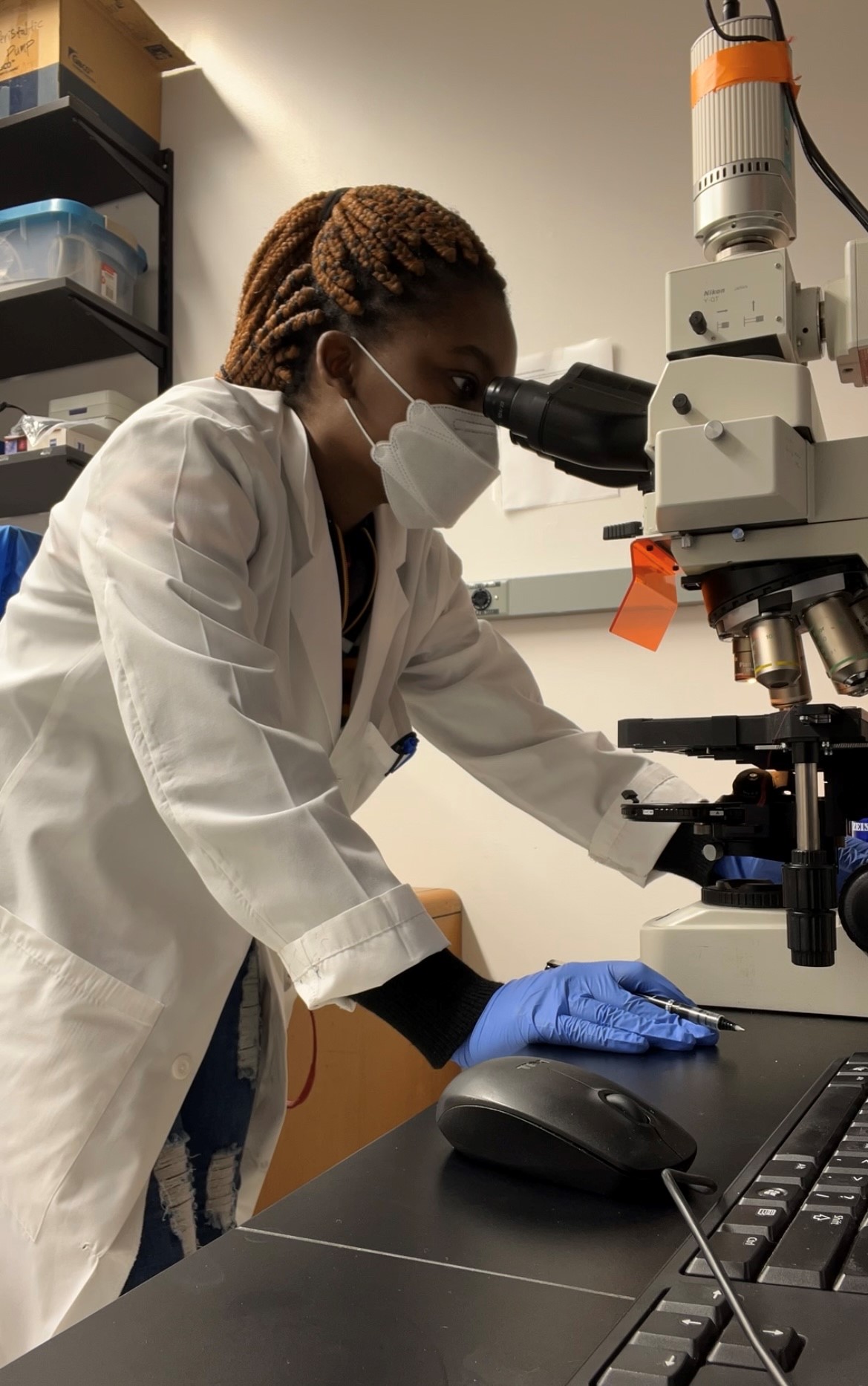 Why she's awesome: Tafadzwa Mapiki, a junior honors student, had an amazing opportunity to work as a summer intern for a virology lab at the University of Florida this past summer. As an intern, she worked in the lab, along with other graduate and undergraduate students, performing research with mice on the Epstein Barr virus and Kaposi Sarcoma associated virus, both of which commonly cause tumors in humans. Tafadzwa analyzed tissue from the mice in order to better learn how these viruses cause tumors. Through this experience, Tafadzwa strengthened her laboratory skills, contributed to important ongoing research, and participated in professional development programming.
Tafadzwa on the value of honors: Tafadzwa's honors experience has exposed her to a lot of different opportunities. She attributes learning about this research experience to a resource that was provided in her Introduction to Honors course. Tafadzwa describes herself as being 'forever grateful' for the way this course facilitated the process of navigating through many undergraduate opportunities.
Each week in the Sokolov Honors College, we like to highlight one of our students and their extraordinary accomplishments in research, scholarship, service, leadership, and more. Check out our past honors students of the week below!
Know an honors student who would make a great student of the week? Nominate them by emailing their name and accomplishment to honorsstudents@ysu.edu.
Anthony Biondillo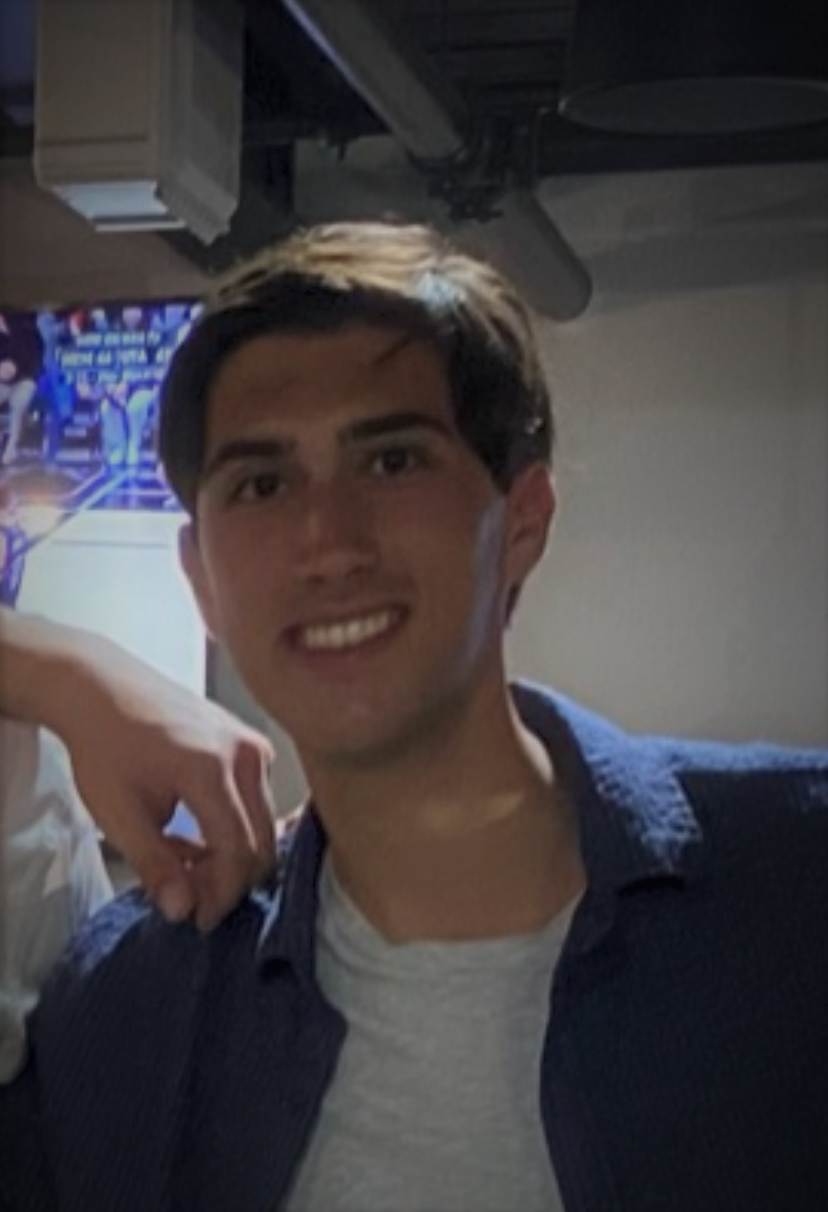 Why he's awesome: Anthony is a junior honors student majoring in business economics with a goal of eventually pursuing law school. He has long held a strong interest in economics, law, and politics. During the 2020 election cycle, Anthony volunteered at the Mahoning County Republican Headquarters and served as the campaign manager for State Representative Al Cutrona. Anthony knocked on doors, made phone calls, and learned a lot about networking. Anthony credits his time as a volunteer for providing him with many amazing opportunities.

What he has to say about it: "I had so many rewarding conversations with individuals that had similar and differing political philosophies as me. These conversations further emphasized values that were already very important to me, especially the power of constructive and compassionate discourse with those of varying beliefs."

Anthony on the value of honors: "The Honors College instilled values of community and volunteerism that I was able to utilize during my time both volunteering for and working with Representative Cutrona and the Mahoning County Republican Party. The community aspect was the most gratifying, as I got to speak to so many individuals and hear their stories. Whether we agreed or disagreed on political issues became irrelevant, as I had countless conversations that emphasized how important keeping the Mahoning Valley strong was and how each person living in this county has their own story contributing to the valley's rich history. In addition, the Honors College's emphasis on networking allowed me to get this opportunity. All in all, it was because of the values touted by the Honors College that I decided to get involved in the community in this way."
Balakrishna Brahmandam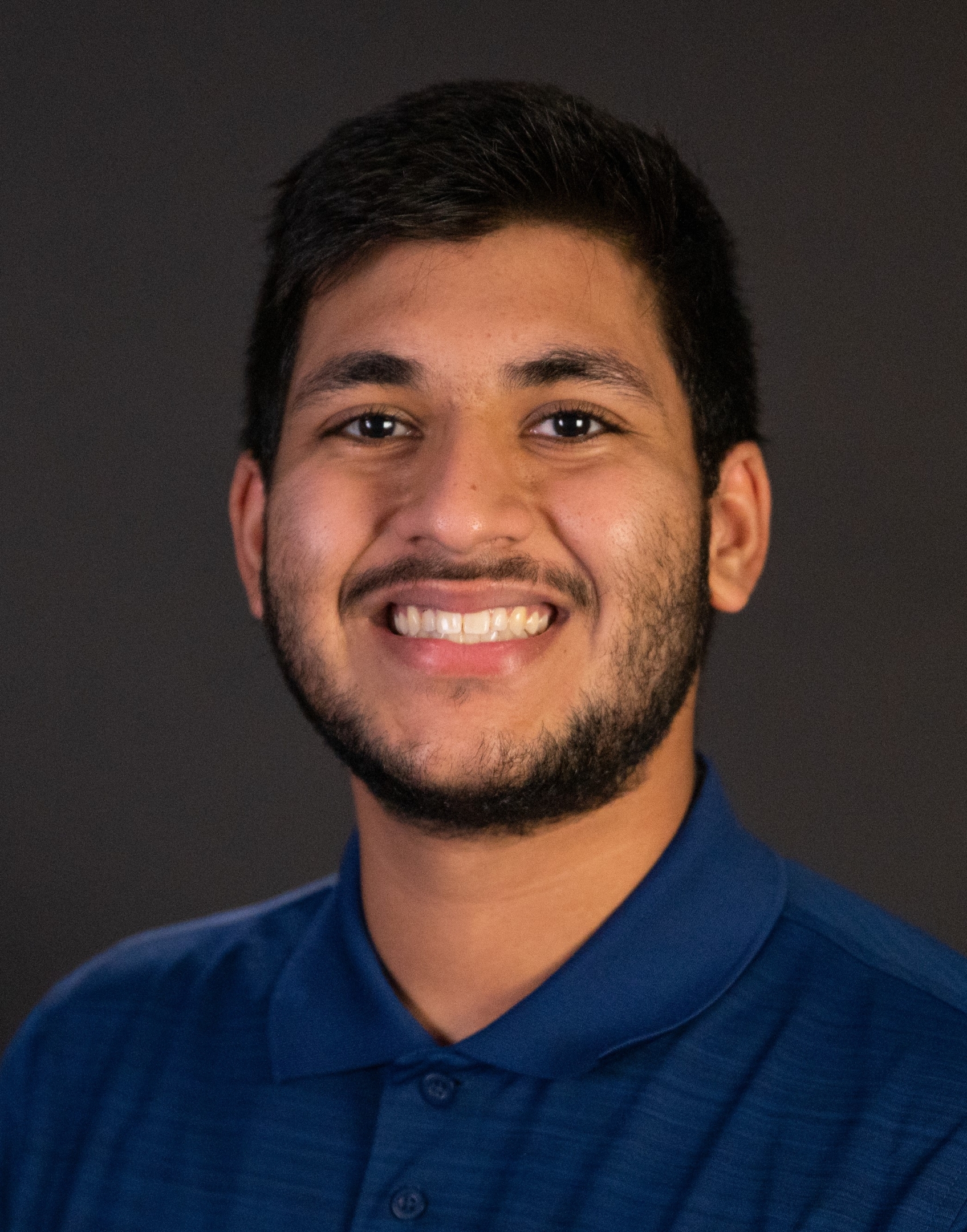 Why he's awesome: Balakrishna is an accomplished biology student in the BaccMed program who will begin medical school at NEOMED this fall. This past school year, Balakrishna and two of his friends, Sophia and Leo, have worked tirelessly to hold weekly MCAT prep sessions for other BaccMed and pre-med students. Each week they choose a topic, create a presentation on the material, and provide review questions for students. Balakrishna shared that he never had the opportunity of having older students mentor him during his preparation for the MCAT. He is hopeful that their efforts to help the younger students will turn out to be beneficial and that future students will carry on their legacy.
Balakrishna on the value of honors: "The Honors College prepared me for helping other students from the moment I stepped foot in Fok Hall. The Intro to Honors class was the first stepping stone into helping me become a more confident leader by showing various leadership opportunities. This course highlighted the importance of helping my community and looking for areas where I can make a positive impact at YSU. Along with this, the staff in the Honors College, Dr. Cossentino, Mollie Hartup, and Johnny Ware, have helped me grow and taught me new ways to help other students… My journey through the Honors College has helped me become a more confident and capable leader."
Jordan Jones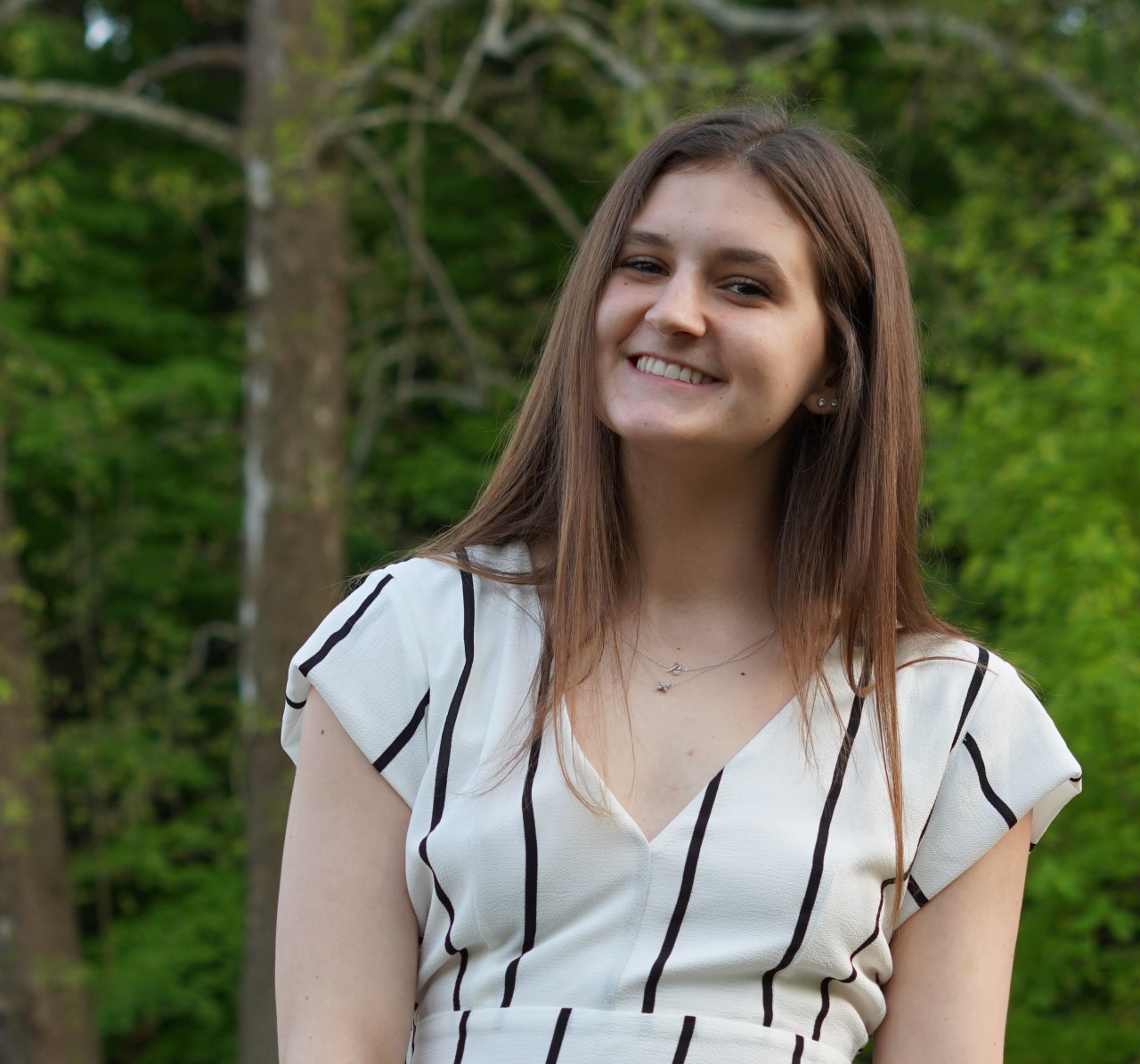 Why she's awesome: Jordan is a junior honors pre-med student majoring in chemistry. She is also one of our dedicated teaching assistants for our freshman honors seminars; Campus Community Partnerships and Intro to Honors. Last summer, Jordan spent three months volunteering with the Youngstown City Health District (YCHD). During this time Jordan facilitated COVID-19 vaccine clinics, performed health inspections throughout the Youngstown Community, and shadowed healthcare professionals in the Reproductive Health and Wellness Clinic. Jordan had the opportunity to promote the health of the community by advocating for preventative care and healthy lifestyles, learn about the services available in our area, recognize the needs and challenges of individuals in our area, build an extensive network of resources, and make a tangible difference to the wellness of Youngstown. Jordan is committed to continuing her volunteer work and intends to ensure that additional low-cost healthcare services are provided to Youngstown citizens each year.
What she has to say about it: "As a pre-med student, I feel that this experience taught me the importance of caring for others and informing the public about how to protect themselves…I felt that we truly made a change in the general health of Youngstown during the summer of 2021… Overall, my experience with YCHD expanded my idea of what healthcare is. Healthcare expands to preventative care, diagnostic testing, and disease prevention. With YCHD, I had the opportunity to experience all different aspects of the healthcare field and learned a lot about how to support my community when it comes to general health and wellness. I hope to continue my volunteer work with the Youngstown City Health District and continue providing support to the community."
Jordan on the value of honors: "Honors has prepared me for this experience in a number of ways. I have always felt that honors taught me how to be a confident, professional, and compassionate volunteer, and I felt that this is the exact role I played with the Youngstown City Health District. Honors has encouraged me to step outside of my comfort zone and to always be open to new opportunities. Without honors, I am confident that I would have never taken on a role with this organization or been open to volunteering in such a diverse field of healthcare. I am extremely thankful to be an honors student and for all of the lessons I have learned throughout the years!"
Cody Neighbor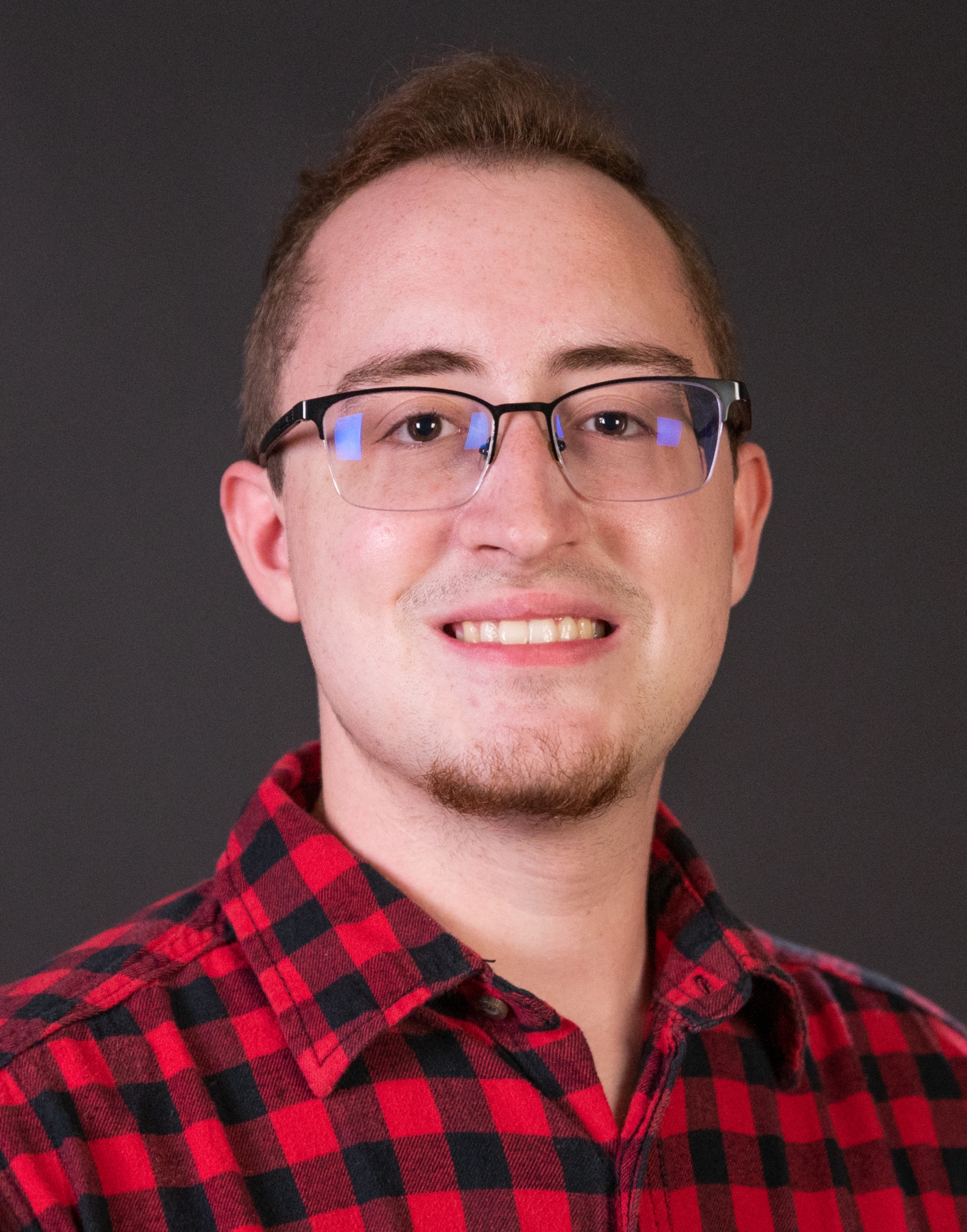 Why he's awesome: Cody is a senior honors student majoring in electrical engineering. For the past four semesters, Cody has held an internship at Ajax Tocco Magnethermic in Warren, a position he obtained through an application opportunity from his electromagnetics class. Ajax has been impressed by Cody's initiative, diligent effort, excitement, and commitment to the job. Through his internship experience, Cody has learned a tremendous amount and was even able to earn YSU credit. He is on track to graduate at the end of the semester and intends to pursue a full time position in his field.

Cody on the value of honors: "The Honors College has played a significant role helping me achieve my goals and earn an internship position. The Honors College has helped me grow my confidence through volunteerism, engagement, and leadership opportunities. The Honors College has given me many opportunities for projects and service to put on my resume, which has given me the skills and experiences that made me valuable as an intern at Ajax. Being an Honors student has helped me feel confident being a leader, feel excited about new opportunities, and become as marketable and capable as possible for my future career."
Gabrielle Owens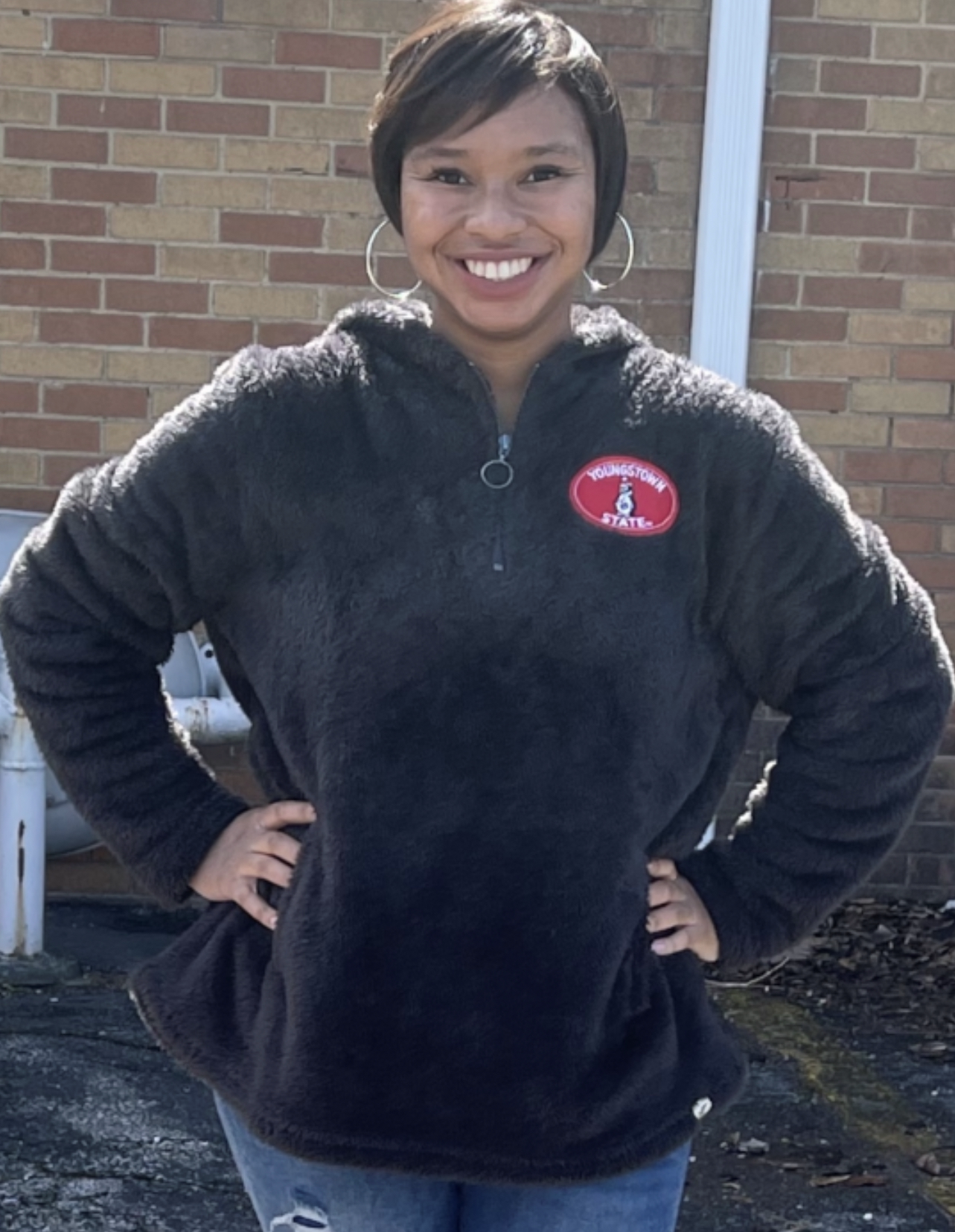 Why she's awesome: Gabrielle is a senior honors student who is majoring in journalism. When the challenges of online and hybrid courses came around, she chose to use that time to pursue new opportunities. She took on the position of a multimedia journalist for the Jambar during Fall 2020 and Spring 2021. During her time in this position, she reported on stories about the challenges affecting YSU students with the goal of "shining a light" on what was facing our school's community. Gabrielle is now an Arts and Entertainment Anchor for Jambar TV and is a member in a number of honorary societies. She won a national first place award and an honorable mention for two of her news stories during the Spring 2021 semester. Gabrielle's desire to impact others extends beyond the newsroom, as she is also actively involved in the youth program of her church, where she aims to encourage and inspire both teens and adults.

Gabrielle on the value of honors: "The Honors College has played a tremendous role in my college experience. Being a part of the Honors College has allowed me to step outside of my comfort zone and to reach for new heights. I am so proud and happy to be an Honors Student at YSU!"
Brooke Aukerman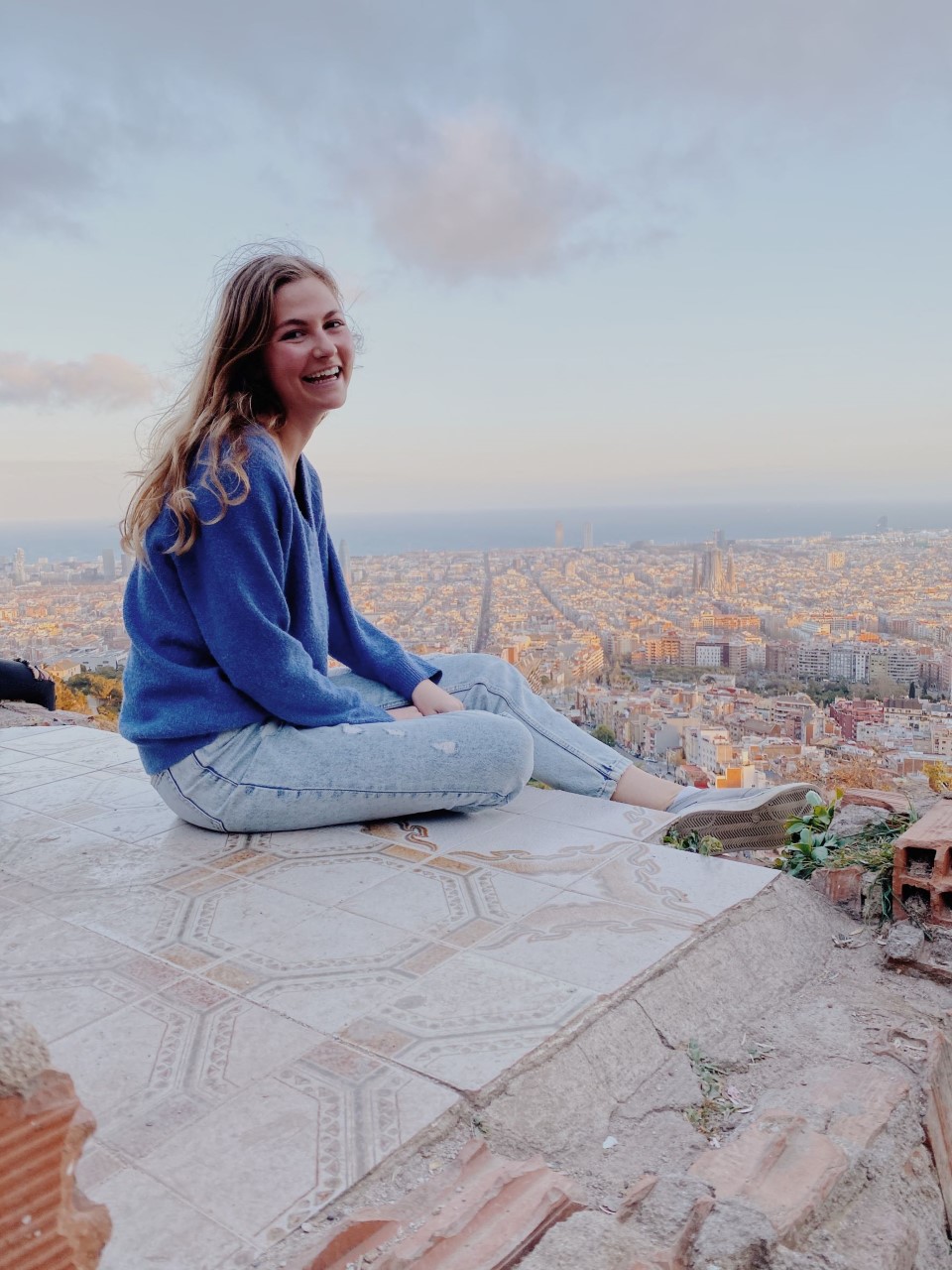 Why she's awesome: Brooke is a senior honors student majoring in Finance and Accounting. She also happens to be incredibly passionate about traveling. Brooke wanted to make the most of her time at YSU and decided to study abroad. After a significant amount of research, time, and effort, she was able to travel to Barcelona, Spain during the Spring 2020 semester. Her experience in Spain stretched her and forced her to grow as an individual. Prior to Brooke's study abroad semester, she was involved on campus and in student organization leadership. These early experiences and involvement equipped her with confidence and prepared her well for her travels.
What she has to say about it: "I was pushed out of my comfort zone to juggle making new friends, trying new experiences, and taking classes all at once. Being the treasurer of the Student Nonprofit Leadership Organization and getting involved in the fun things around campus helped me to embrace the newness and be okay with getting out of my shell."
Brooke on the value of honors: "The Honors College prepared me by giving me practice at stepping out of my comfort zone and attending events. This involvement helped me to make friends and gave me the courage to go because 'why not'."
Katie Chludzinski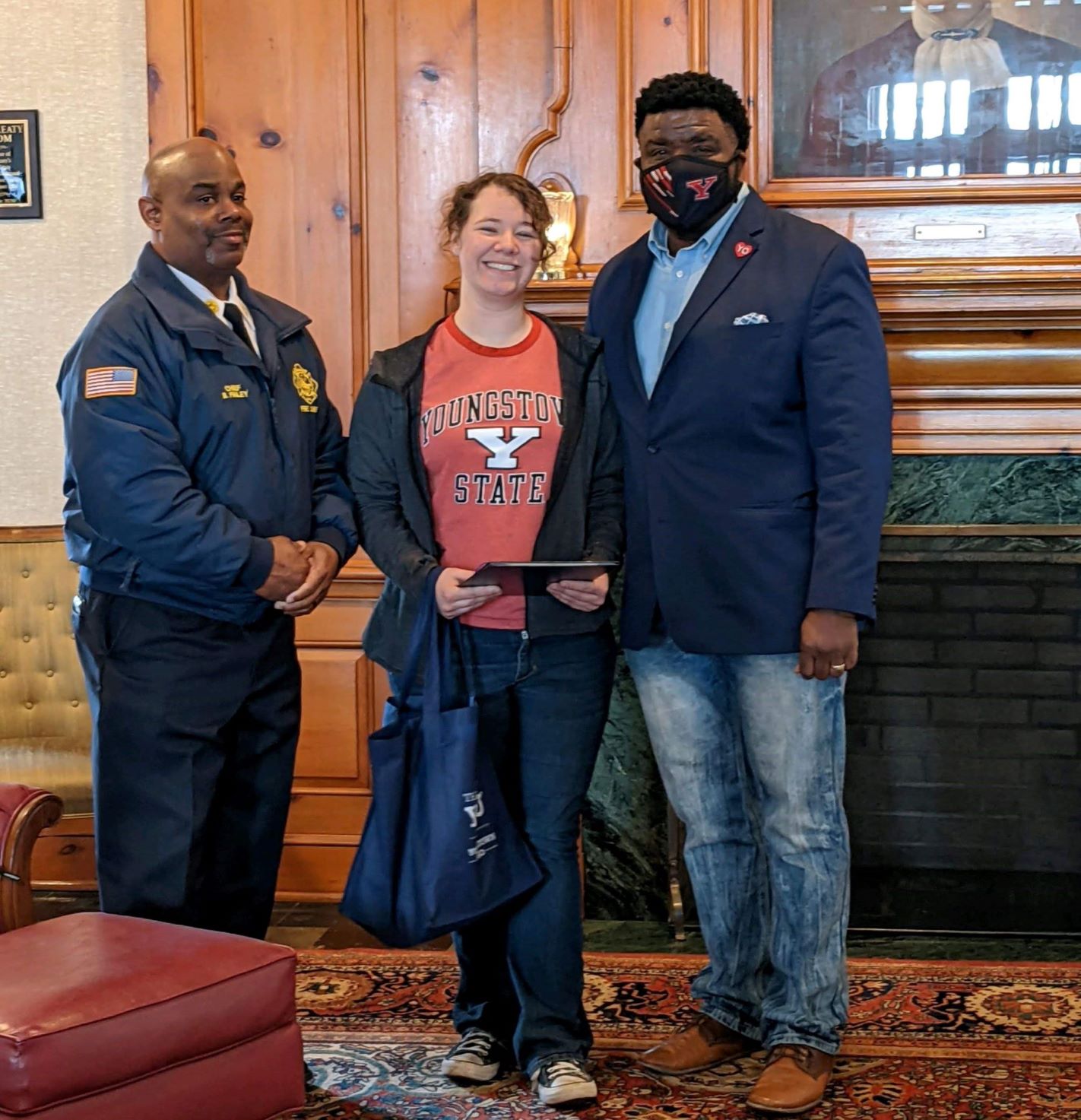 Why she's awesome: Katie Chludzinski, a junior honors mechanical engineering student, recently received a Key to the City of Youngstown from Mayor Tito Brown and a Challenge Coin from Youngstown fire chief, Barry Finley, in recognition of her response to a fire in Buechner Hall. Katie was working at the desk of the residence hall last October when she smelled something burning. She promptly investigated and found that the basement was beginning to fill with smoke. Rather than panicking, Katie calmly called 911, notified her boss, and evacuated the building. Upon their arrival, the fire department found that all residents were safely out of harm's way, which enabled them to focus their attention on controlling the fire in the boiler room. Katie's cool-headed response is credited with preventing an already serious situation from becoming disastrous.
What she has to say about it: Katie demonstrated incredible calm and maturity in her response to the fire. She did what she needed to do in order to address the situation without panicking. As she put it; "It was definitely stressful in the moment, but staying calm and doing what I could to help the firefighters and the residents was most important."
Katie on the value of honors: "The Honors College stresses leadership, and having confidence, not only in the classroom or at work, but for life in general. I am grateful for the previous experiences in my life that have built my confidence and leadership skills. YSU has a great Honors College, I enjoy getting to be a part of it."
Ella Siembieda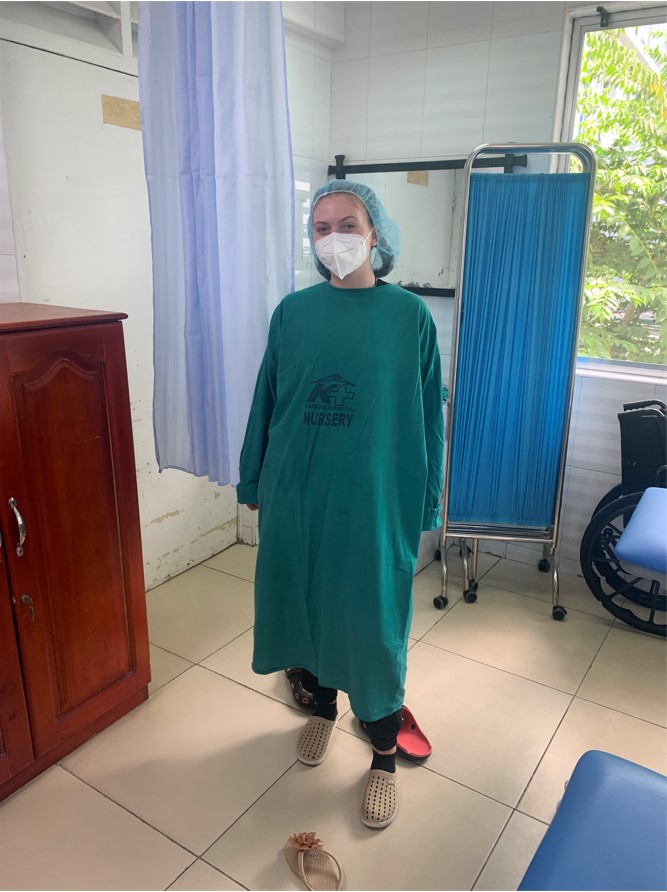 Why she's awesome: Ella is a junior biology pre-med student who is not afraid to try new things and be actively involved in her own development. This past summer, Ella traveled to Dar Es Salaam, Tanzania through the FutureDocs Abroad Program. During her two week stay, Ella rotated through several specialties in a University Hospital while working with doctors and nurses in a highly hands-on fashion. She attended surgeries, administered anesthesia, assisted with labor and delivery, treated babies in the NICU, assessed patients using ultrasound technology, and met the first female doctor in Tanzania. Ella also had the opportunity to learn anatomy during a cadaver course and took part in an African safari. Ella learned a lot about leadership, service, and Tanzanian culture. She felt that her passion for helping others was rekindled and discovered that she would like to continue traveling to new places in the future.
What she has to say about it: "Not only was this a once-in-a-lifetime educational opportunity, I was able to learn and appreciate so much about a completely different culture. The people I met were so unbelievably kind, and everyone was more than willing to go out of their way to lend a helping hand."
Ella on the value of honors: "This trip fulfills all the pillars of being in the Honors College and reminded me of every reason I wanted to be in the Honors
College in the first place… I was expected to respect others, which is a huge part of being in the Honors College."
Sanat Subhash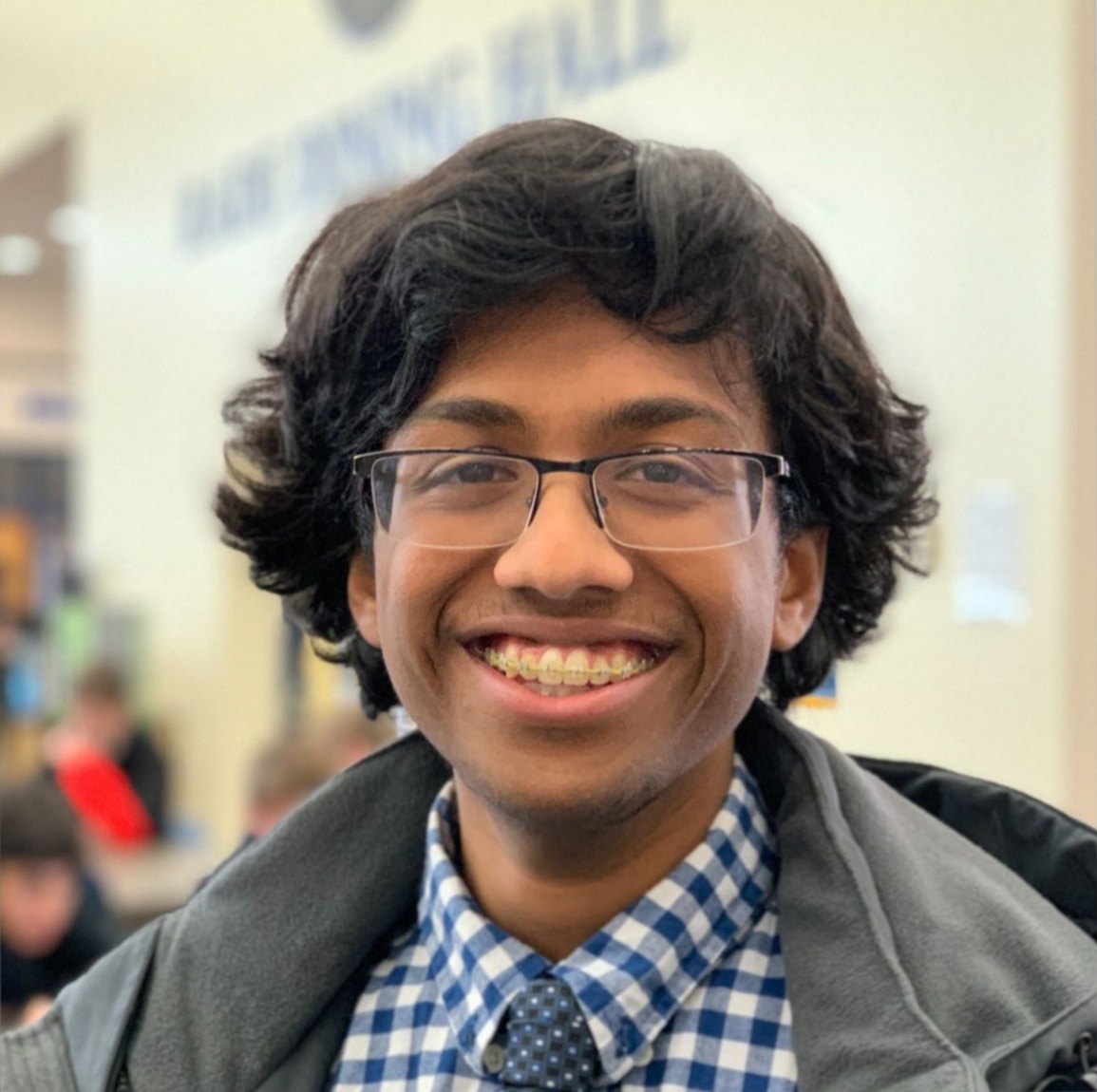 Why he's awesome: Sanat is a freshman pre-medical student who has already shown a consistent commitment to giving back through volunteering. Sanat spent 120 hours of his winter break volunteering as a Lead Research Coordinator with the nonprofit organization Crowddoing Nature Counter. He has spent significant amounts of time with this organization in previous years, when he served as the Operations and Communications Manager of the NextGen Public Health team. The mission of Crowdoing Nature Counter is to identify nature and biodiversity and utilize the solutions found in nature to solve real world problems. Sanat's role involved performing a broad analysis of academic literature, identifying key papers and researchers, outreaching to researchers, and ultimately working towards building a larger network of public health academics and research collaborators.
What he has to say about it: "I believe that my work this winter break greatly supported my understanding of the positive, powerful and quantifiable relationship between Nature and Public Health as well as my ability to analyze, gather, and utilize complex public health research resources to build a project plan and support the goal of a nonprofit organization like Nature Counter."
Sanat on the value of honors: "The Honors College prepared me for this experience by serving as the stimulus for me choosing to pursue volunteering during my winter break… the weekly Honors classes and the check-in with Lexi served as a reminder for me to utilize the Honors College pillars in choosing an opportunity that I loved and that I could truly immerse myself within. I think Crowddoing provided me an opportunity to fulfill the Honors College goal of having volunteering that wasn't just checking boxes, but truly meaningful to me now and for my future, and the foundation in leadership and service the Honors College provided led me upon that journey.
Kelly Baer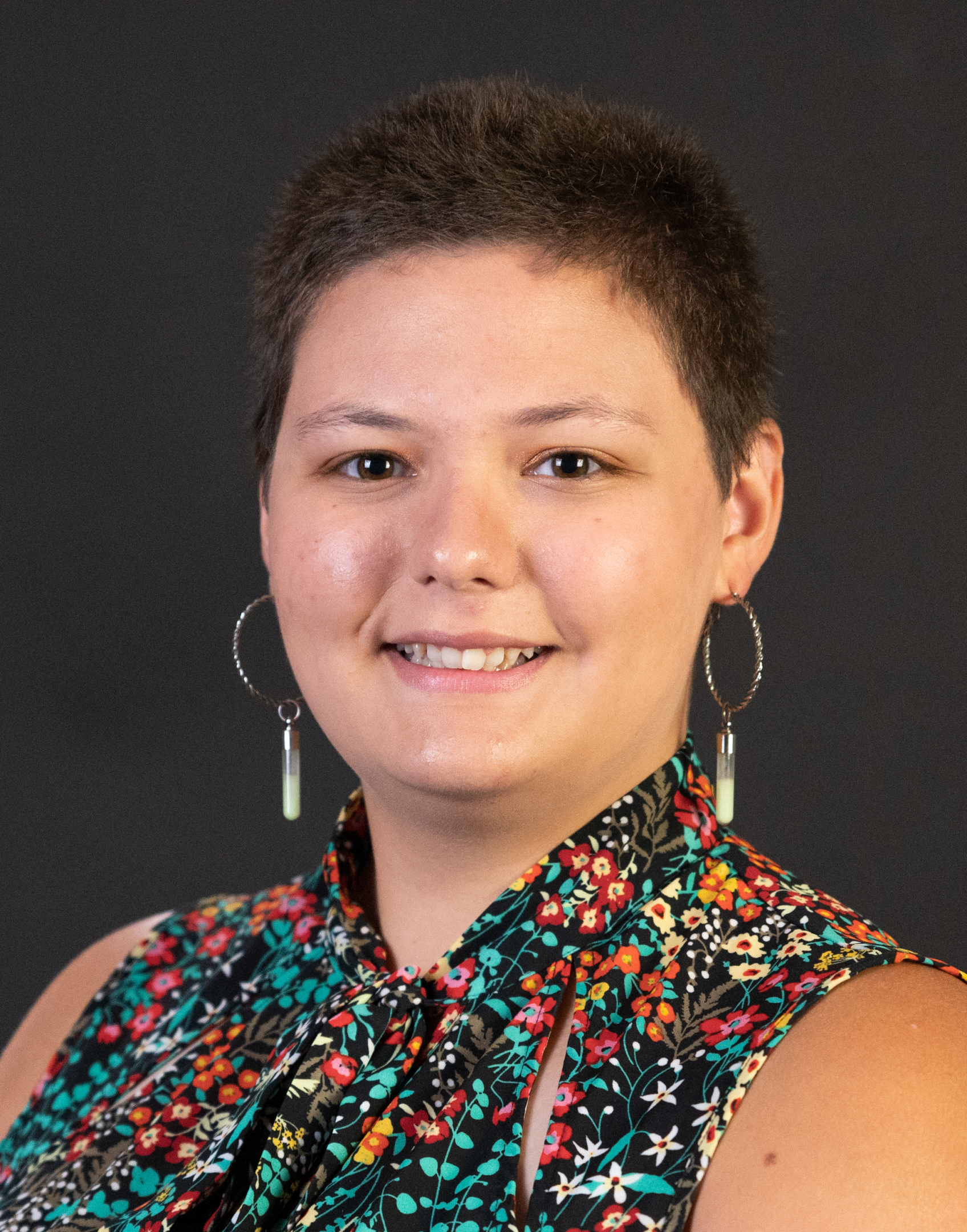 Why she's awesome: Kelly is a senior honors student who began volunteering at the Mahoning Valley Historical Society during her first semester as a YSU student in 2018. Since then, she has served as the Student Volunteer Organizer and works with a curation team to identify, measure, and analyze Native American Artifacts. Kelly's commitment to preserving history has opened the door to a number of opportunities. She participates in a remote internship with Ohio History Connection as a historical report transcriber, where she receives and transcribes archeological reports and enters the corresponding artifact data. Recently, Kelly was hired as a tour guide for the Arms Family Museum, where she shares what she has learned with others in the community.

Kelly on the value of honors: "The Honors College has taught me the true value of volunteerism and scholarship. I am almost certain that I would not have had these opportunities elsewhere. I have learned the meaning of working with a team to achieve a common goal, and thanks to the Honors College, I've gained experience that will help me as I go on through my graduate education."
Maria Anastasiades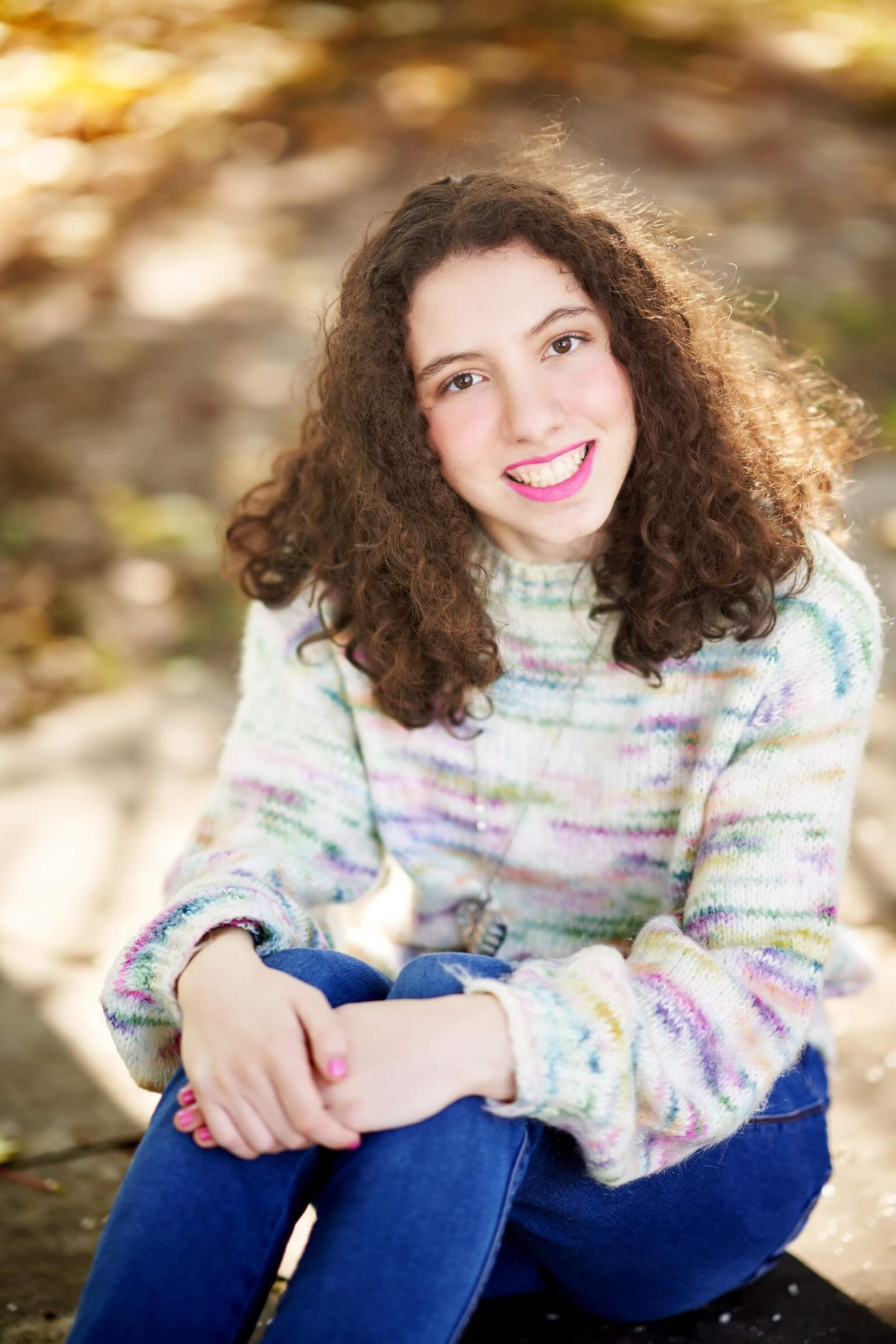 Why she's awesome: In December of 2021, Maria, a freshman in the Honors College, was honored as one of the recipients of the "Twenty under 20 Award". This annual award, sponsored by the Tribune Chronicle, Akron Children's Mahoning Valley, and Kent State University, is given to young people who have demonstrated leadership through community service, high academic achievement, and involvement in extracurricular activities. Maria was highly involved in volunteering while in high school and developed several videos to serve as 'virtual field trips' for a local school's government class. The creation of these videos required extensive planning, recording, voice acting, and editing. Maria has a long history of acting, vocal performances, and music awards, and is now a member of the Dana Chorale at YSU. She is currently double majoring in Music Recording and Technology and in Information Technology with the goal of one day becoming a sound designer and voice actress.
What she has to say about it: "Although I enjoy volunteering and helping others, this award and recognition of my hard work helped to further motivate me to continue helping others in the future."
Maria on the value of honors: "The Honors College stresses leadership, community involvement and volunteerism. These are the qualities that were evaluated for this award. Although I had done much volunteer work during high school, the requirement of the volunteer hours for the Honors College helped to continue to stress the importance of this work and to prepare me for this prestigious award."
Jasmine Black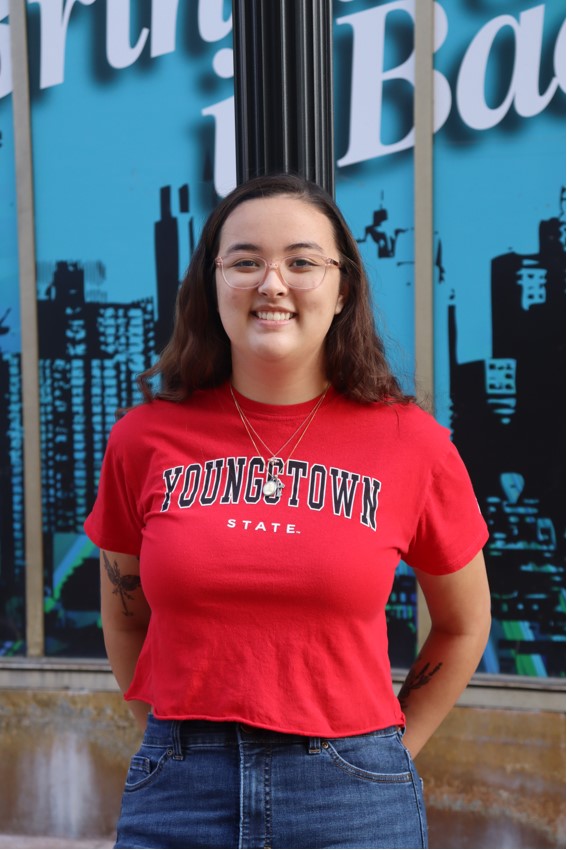 Why she's awesome: Jasmine, a senior honors student, has volunteered at a number of organizations in the past and has recently become involved with Traditions Health Hospice. As a part of her involvement with Traditions Health she acts as a person of comfort for patients and their families during difficult times. In addition to her normal service with the organization, she helped to make wreaths and blankets for patients in order to brighten the winter months for them. She has found this experience to be both enjoyable and rewarding.

Jasmine on the value of honors: Jasmine is grateful for the advice and guidance of the Honors College community and credits them for contributing to her growth as a volunteer and an individual. She strives to give her best, and explains that "the Honors College prepared me for this by allowing me to develop the skills I needed to be an above and beyond volunteer."
Clay Miller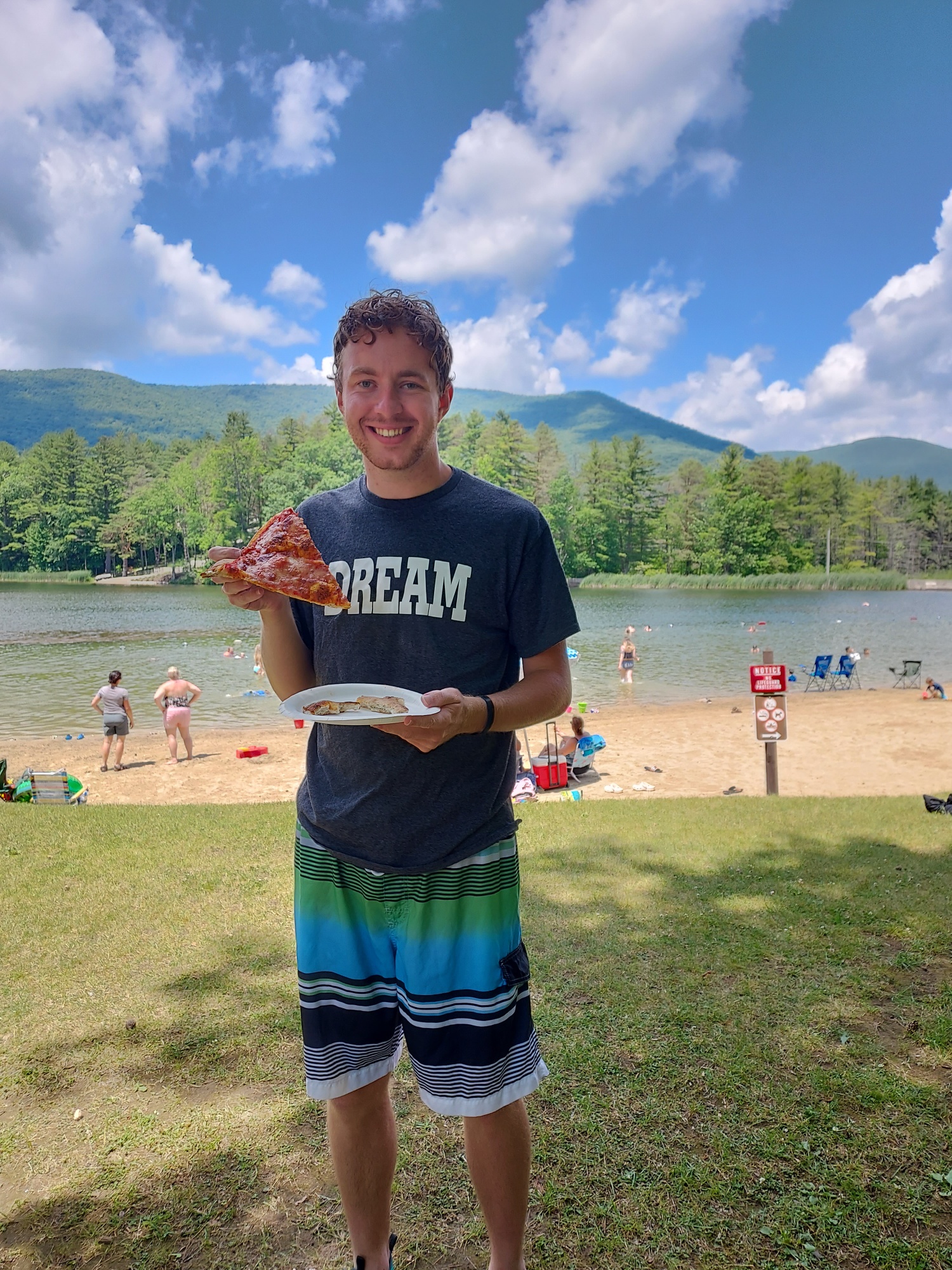 Why he's awesome: Clay is a senior in the honors college who has a passion for helping kids. This past summer, he spent 10 weeks in Bennington Vermont working with underserved youth as a part of the DREAM program, which is affiliated with Americorps. Clay and his team worked with 35 kids from a wide variety of backgrounds. They provided the children with meals; taught them how to cook simple meals; educated them on wellbeing; challenged them with activities involving problem solving, literacy, and creativity; and organized several off-site trips to state parks and nearby museums. Clay spent extensive hours investing in these kids and demonstrated a clear commitment to helping them reach their full potential.

What he has to say about it: "Overall, this experience was amazing but also incredibly challenging... because of how involved we were in the health and wellbeing of the kids… Everyday was a new adventure, good or bad, but we always found a way to put a smile on a kid's face, so I feel like we won."

Clay on the value of honors: "The Honors college prepared me by pushing me to amass a large amount of unique experiences that strongly impacted what I did for my mentees. Having a broad repertoire of knowledge allowed me to expose the kids to a lot of cool new things. Additionally, the Honors college has progressed my work ethic beyond what a normal YSU student has. This allowed me to be depended on to get the job done and represent my organization to the highest ability."
Rocco Bruno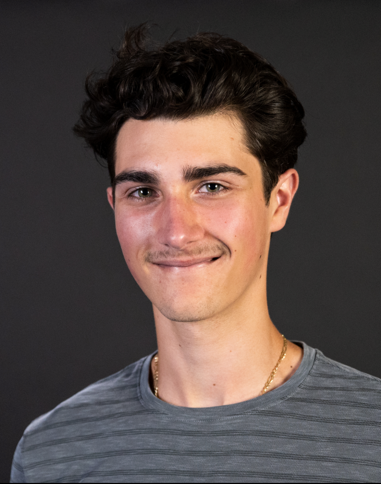 Why he's awesome: Rocco is an honors student who has taken great initiative in his academic career. He currently works as a peer tutor in organic chemistry and is an honors ambassador covering several counties. Last year he was awarded the Dr. Eugene D. Scudder Award in Organic Chemistry. During the summer 2021 Rocco worked with resident physicians from Mercy Health to research potential new practice management guidelines for trauma patients with blunt cardiac injury. The research that they conducted is in the process of being published. In the coming years Rocco hopes to begin a program at YSU to connect high school students to potential role models, pursue a career in medicine, and serve as an officer in the United States Navy or in the CDC's Epidemic Intelligence Service.

What he has to say about it: "My experiences as an undergraduate student at YSU have shaped me into the individual I am today and have reinforced my passion for positively impacting those around me."

Rocco on the value of honors: "The Honors College has really instilled the values of leadership and confidence in me. I ultimately decided to attend YSU because of the Honors College and the potential impact we could make on the community that I have always called home. The Honors College has provided me immense opportunities to grow as an individual, granting me the chance to serve as an Honors Ambassador, allowing me to present at the Fall Honors Showcase, and supporting me through all of my endeavors as a student, both in the classroom and in my community. I am forever grateful for my Honors family and the individuals I have met along the way."
Minh Nguyen
Why she's awesome: Minh is a junior honors student with some incredible accomplishments. This past fall she participated in a three day National Media Sales Pitch Competition in Washington, D.C., which was hosted by the National Association of Broadcasters, the Radio Advertising Bureau, and several other big-name sponsors. As a part of the competition, she developed a marketing strategy intended to attract and retain customers based on client needs analysis and customer service problem solving strategies. Her sales pitch, designed for Bergstrom Automotive, earned her a National Media Sales Pitch Award and placed her in the top three out of 8,000 candidates from around the country.

What she has to say about it: Minh described her experience as one of the "most life-changing" ones that she has had and said that she shared it "with some of the best young and driven people from across the nation". Minh reflected on the insight, knowledge, and personal growth that resulted from her involvement in this competition, writing that she will "be forever grateful and blessed for this opportunity".

Minh on the value of honors: "I want to say thank you to the Honors College in general, and all of the professors in specific, for their mentorship, dedication, leadership style, and all the time and effort they gave to me. I have grown and gained invaluable experience at the Honors College that has helped further prepare me for my professional journey ahead. It has truly been a golden experience and opportunity, and I'm excited to continue to move forward with the great knowledge and inspiring networking I have forged here at the Honors College!"
Jacqueline Palusak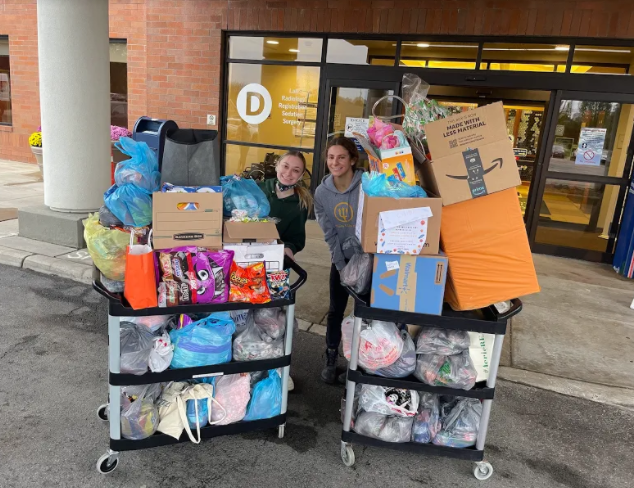 Why she's awesome: Jacqueline Palusak is a CCP in Honors student who is currently a senior at Canfield High School. Jacqueline and her friend, Alexis, independently organized a candy drive this past October. They reached out to the Honors College for donations and were able to collect an estimated one hundred pounds of Halloween candy for children in Akron Children's hospital. This project was performed in honor of the Melina Edenfield Foundation, Choose Joy.

What she has to say about it: Although volunteerism is not required for CCP in Honors students, Jacqueline and Alexis were burdened for children who were unable to get outside and enjoy classic childhood traditions. "With the Global Pandemic, these past few years have been very difficult… especially for these kids at Akron Children's Hospital. We wanted to make sure that they could enjoy a piece of Halloween, hopefully to brighten their day."

Jacqueline on the value of honors: Jacqueline and Alexis were grateful for the generous candy donations from honors students. "I would have never expected the amount of candy we received. The hospital did not finish all the candy the day of Halloween and were so thankful for our massive donation. I want to thank everyone who helped to make the candy drive such a success and who were able to help put smiles on kids' faces."
Daniel Minenok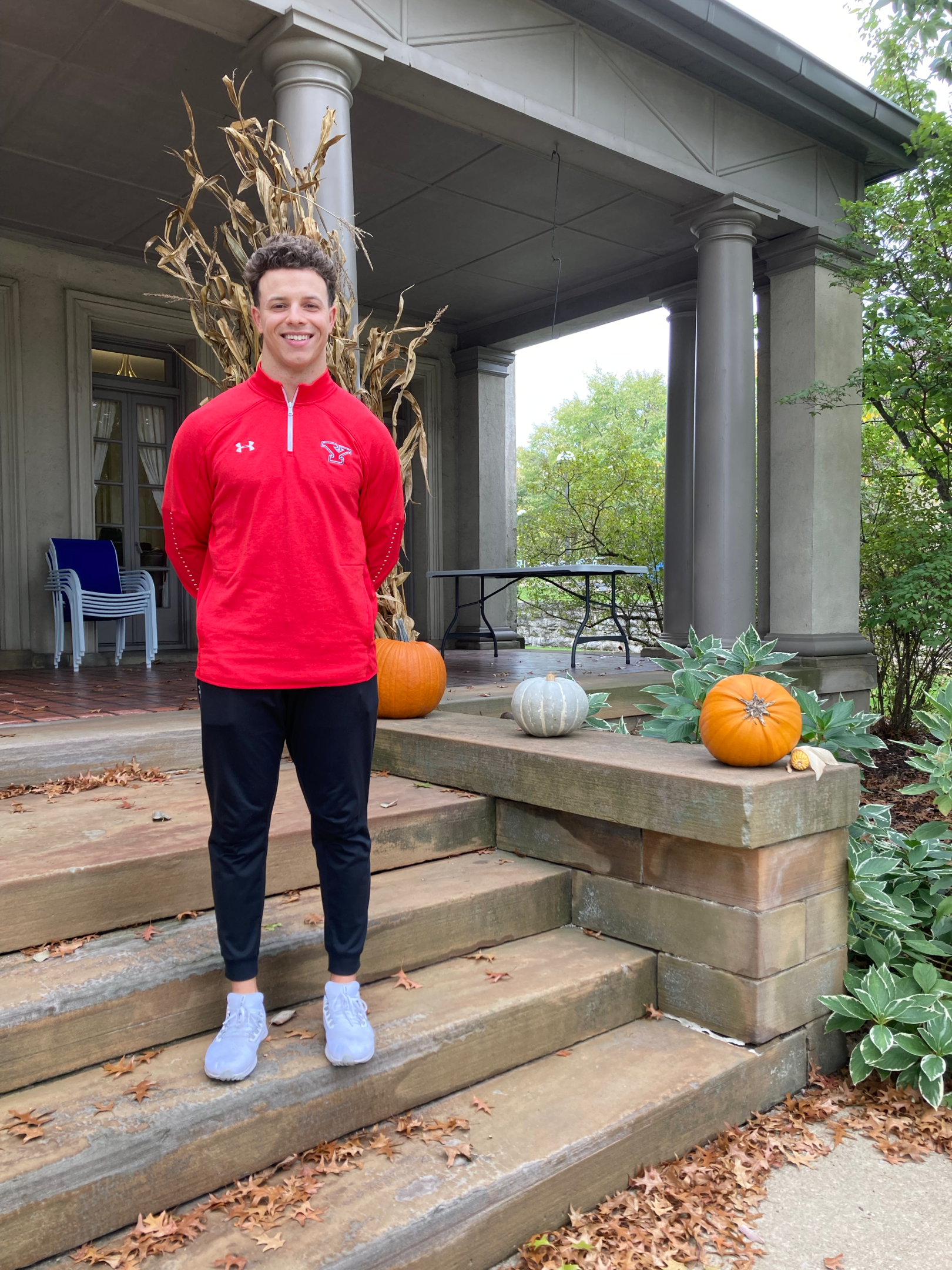 Why He's Awesome: Daniel is a sophomore honors student who has demonstrated incredible resilience. In January of last year, Daniel was involved in a head on collision with a garbage truck on his way to football practice. He was immediately rushed to the hospital and needed 7 emergency surgeries. Later on in his recovery, the hardware in his hip failed and he received an additional surgery for the refracture. Daniel now serves as a student assistant on the YSU football staff, where has the opportunity to work with his brother, Patrick, who plays on the team.

What he has to say about it: "I love every second of working for the YSU football staff. It's everything I've dreamed of ever since I was in kindergarten. I knew that I wanted to play college football at a really young age, but unfortunately my playing days ended sooner than I had hoped. I knew that I wanted to get into coaching as soon as possible. Luckily, the coaching staff here let me get involved and I haven't looked back since." Daniel also wanted to share his experience in everything coming full circle when facing adversity. "When I was at St Elizabeth's, from the hospital room and the acute rehab floor, I could look out and see Stambaugh. Now, where our linebacker position group does our drills, I can look behind the big side of the Stadium and see where I was at in the hospital. So whenever I have time at practice to reflect, embrace, and appreciate where I am now and everything I've been through, it's awesome."

Daniel on the value of honors: "I can't even begin to describe how humbling all the support was. When I initially saw the video put together by the Honors College, it brought me to tears. I was so surprised. I'm grateful to be a part of a college where it's bigger than just school and academics. The Honors College is really a family. Youngstown State, the faculty and staff, are like a family and it meant the world to me." This being his first semester fully on-campus, Daniel said he's finally getting a feel for all the help the Honors College gives to students. He enjoys every second of being an Honors College student.

Karlie Blissenbach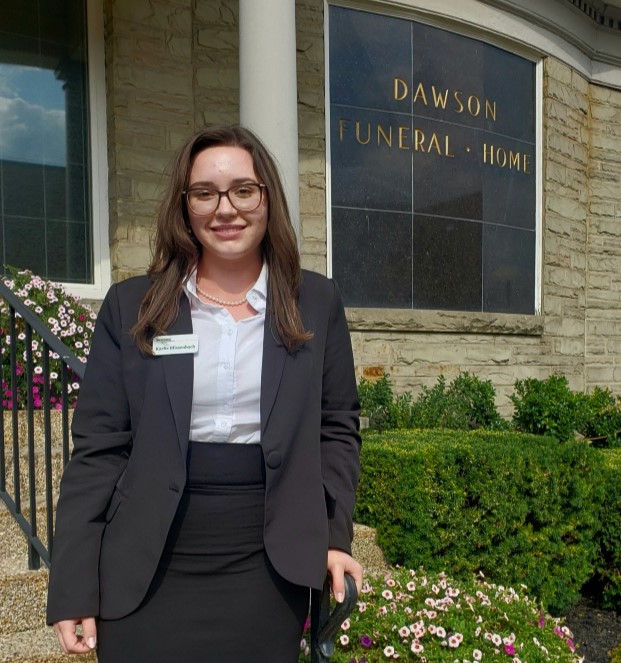 Why she's awesome: Karlie is a sophomore Honors student who discovered an unexpected interest in mortuary science late last year. She took initiative in pursuing that interest and contacted a local funeral home about shadowing opportunities over the summer. The funeral home was impressed by how Karlie presented herself and quickly hired her. Through this experience, Karlie has assisted in services, embalming, and every other aspect of the business. She has found that providing her services to grieving families can be a comfort to others and a rewarding endeavor.

What she has to say about it: "...I have gained unparalleled experience and knowledge that will serve as the foundation for the rest of my professional career. I truly love the work that I do, and feel as though I have been able to make a true impact in the lives of others. Although I will never be able to turn the experience of losing a loved one into a wholly positive memory, I have the ability to help lessen a family's grief and to leave them with a feeling of contentment, knowing they can have one last opportunity to be with their loved one"

Karlie on the value of honors: "The Honors College provided me with the tools and the direction to initiate this experience, and it's not unlikely to think that I may have never taken the steps I did without it...Through the Honors College I was able to enhance my interpersonal skills, my professional demeanor, my networking abilities, and overall establish a foundation on which to build my future professional career"
Taylor Sebastiano and Bronson Deangelo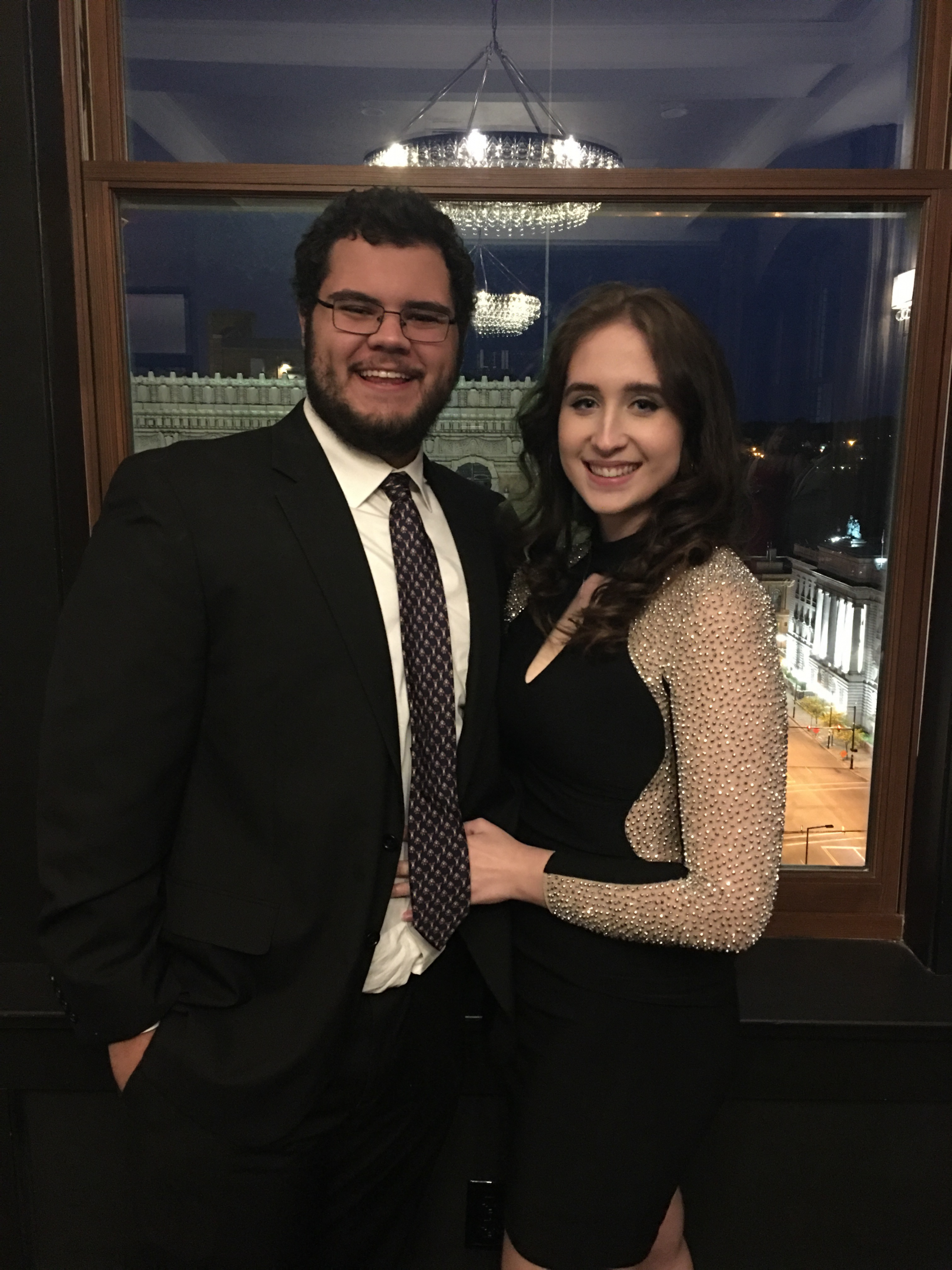 Why they are awesome: Taylor and Bronson, both sophomore honors students, spent much of last year developing a virtual tutoring program for area schools. Honors Helping Future Scholars (HHFS) strategically pairs honors students with local K-12 students. Taylor and Bronson, along with fellow students Joseph Lasher and Anthony Testa, planned the idea, enlisted potential volunteers, coordinated with area schools, trained tutors, and launched the program. In just half of a year, the new service allowed 26 volunteers to tutor nearly 50 students.

What they have to say about it: Both students were excited about the results of their efforts. In Taylor's words, "It has been such an enriching experience being able to see that we are helping our honors students get their volunteer hours and helping young students to get more out of their education!"
Bronson's thoughts were similar, "To be able to see the months of planning, preparing, and teaching pay off was extremely satisfying… I am proud to say I was able to be the spearhead of this project and even more ecstatic for this next year of tutoring."

Their thoughts on the value of honors: When asked how the Honors College had shaped their experience, Taylor and Bronson had plenty to share. Bronson explained "The Honors College gave me the drive, dedication, and leadership motivation to be able to charge this project head on at full speed. I was able to use this experience to be more confident in myself, my team, and any upcoming opportunities that get thrown my way."
Taylor's perspective mirrored this. As she reflected, "The Honors College prepared me for this experience by giving me the proper tools, support, and structure to develop HHFS… The leadership skills that HHFS has given me have benefited me in so many ways like encouraging me to get further involved in volunteer projects and take on leadership roles within my sorority as Vice President of Membership."
Harmony Black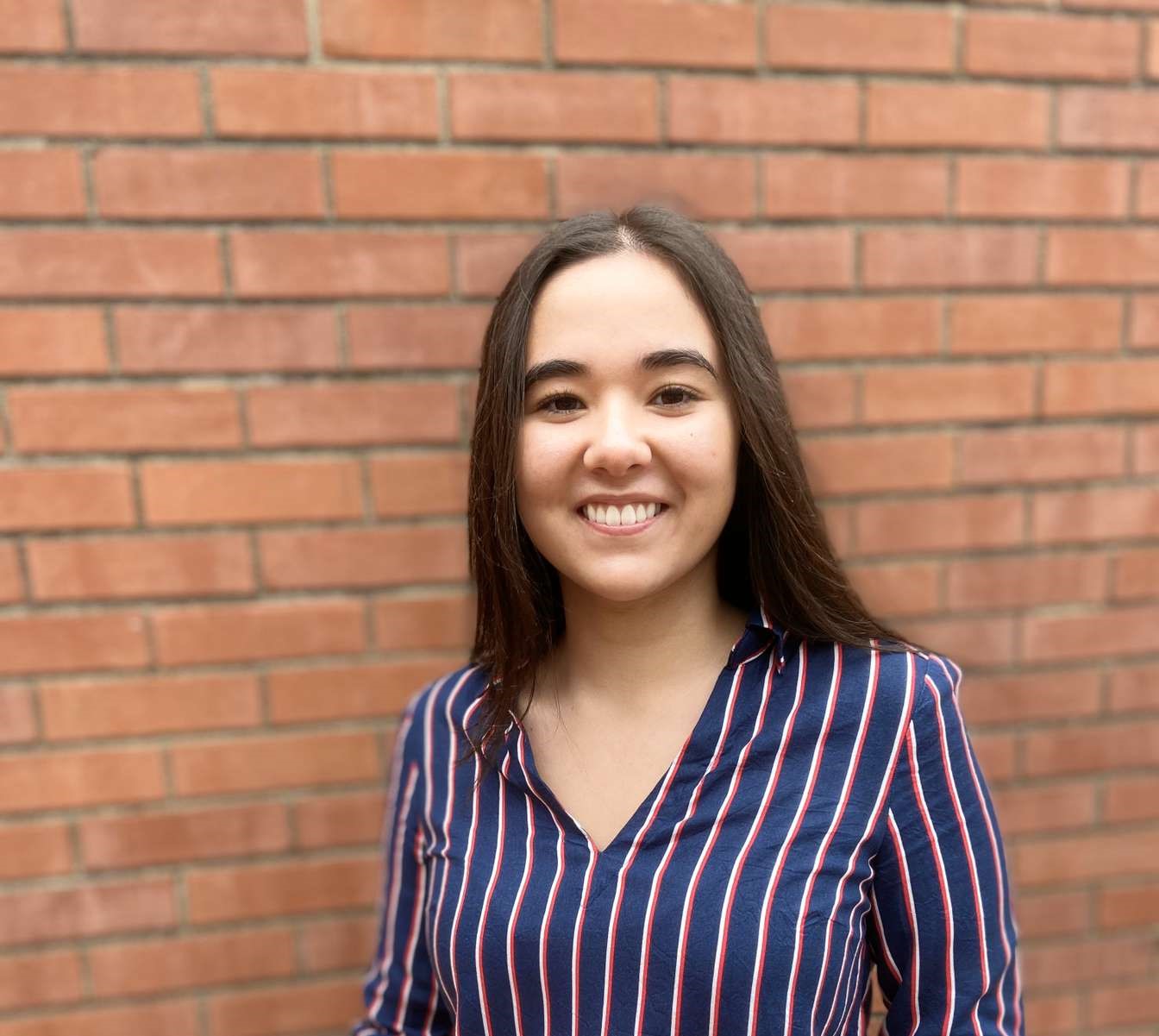 Why she's awesome: Harmony is a sophomore biology major. She is also one of the talented teaching assistants for this year's Introduction to Honors course. Landing the job required applications, two interviews, and a lot of networking with students and faculty. She spent much of the summer training for her new position. Harmony is using her experience within honors to develop herself as a leader in preparation for a strong future.

What she has to say about it: Harmony felt that her time preparing for the teaching assistant position was valuable and "eye opening". She expressed that "...attending the trainings helped me realize the fondness I possess for YSU. Overall, I am immensely excited for the future, and I aspire to continue bettering my leadership and communication skills through this position."

Harmony on the value of honors: "The Honors College prepared me for my teaching assistant position in many different ways. The courses offered to first-year students through the Honors College stress the importance of networking with other individuals and forming an identity for oneself. Improving my networking capabilities and reaching out to certain individuals helped me immensely in getting hired for this position. Furthermore, the interactive nature of the courses through the Honors College encourages an individual to have strong communication skills. These communication skills are necessary to interact with students and assume a leadership role. Predominantly, the Honors College has been a beneficial resource in preparing me for this experience."

Galena Lopuchovsky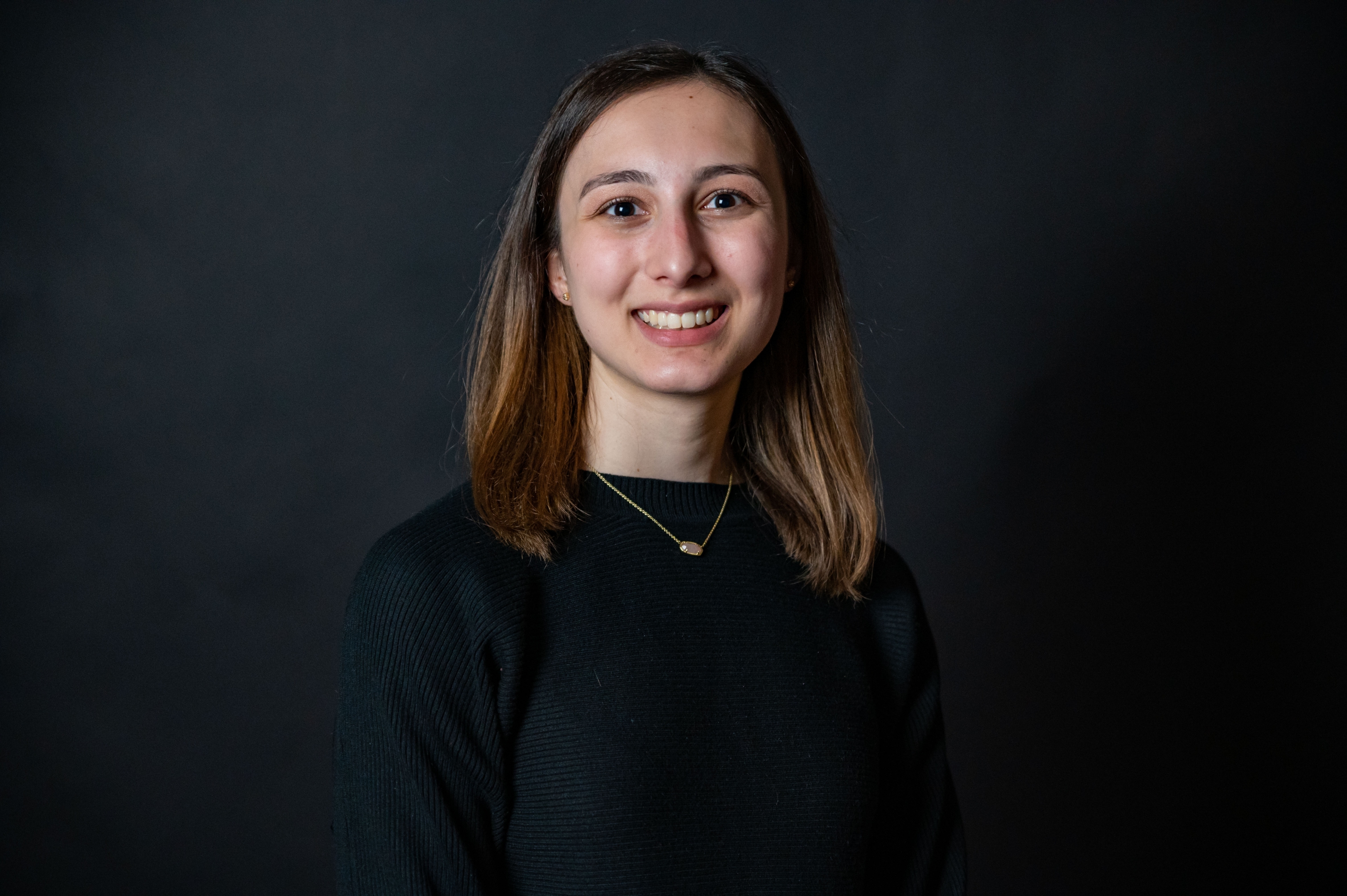 Why she's awesome: Galena is a junior in the Sokolov Honors College. During the summer of 2020, Ohio Governor Mike DeWine appointed Galena to a two year term as the Student Trustee on the Youngstown State University Board of Trustees. As a trustee, Galena serves our campus community by acting as a voice for students.

What she has to say about it: "This experience has been incredible as it has provided me with the opportunity to explore the intricacies of higher education institutions from all aspects such as University Affairs, Governance, and Institutional Engagement among many other committees. By providing my voice and input on Board related topics, I have discovered my passion for issues and topics related to higher education."

Galena on the value of honors: "The Honors College was my first outlet for campus engagement and involvement when I was a first year student. During my application process to become the Student Trustee, the Honors College took the time to meet with me to prepare me for the process and educate me on the process. Without the Honors College, I would not have had the same level of knowledge or support during my application process. I am forever grateful for the support the Honors College has given me throughout my career here at YSU."
Oluwatumininu Adeeko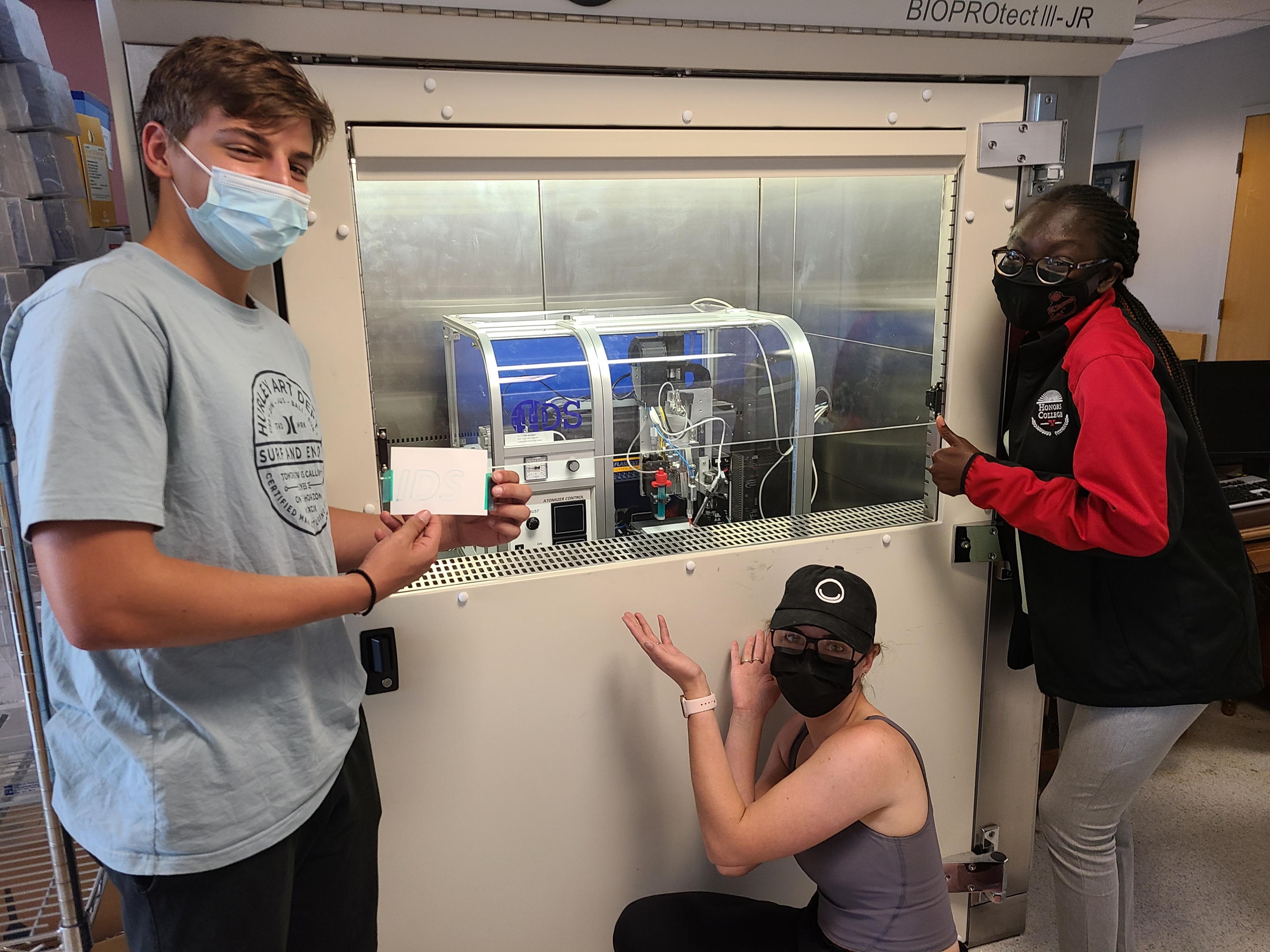 Why she is awesome: Tumi is a very involved junior in the honors program. This past summer she interned at the Louis Stokes Veterans Affairs Medical Center in Cleveland. Her work focused on the materials aspect of engineering. This unique opportunity enabled her to gain research experience, further develop her network, and work in an interdisciplinary environment. She felt that this experience resulted in a lot of valuable connections and was "extremely memorable."
Tumi's thoughts on the value of honors: "The Honors College's emphasis on research played a big role in preparing me for this experience. Ever since my freshman year, I was taught the importance of research in my intro to honors classes, and how it creates an enabling environment for innovation and advancements in technology. By doing this, I was exposed to a potential career path very early, and it encouraged me to seek out research opportunities for the summer."
Dominic Adams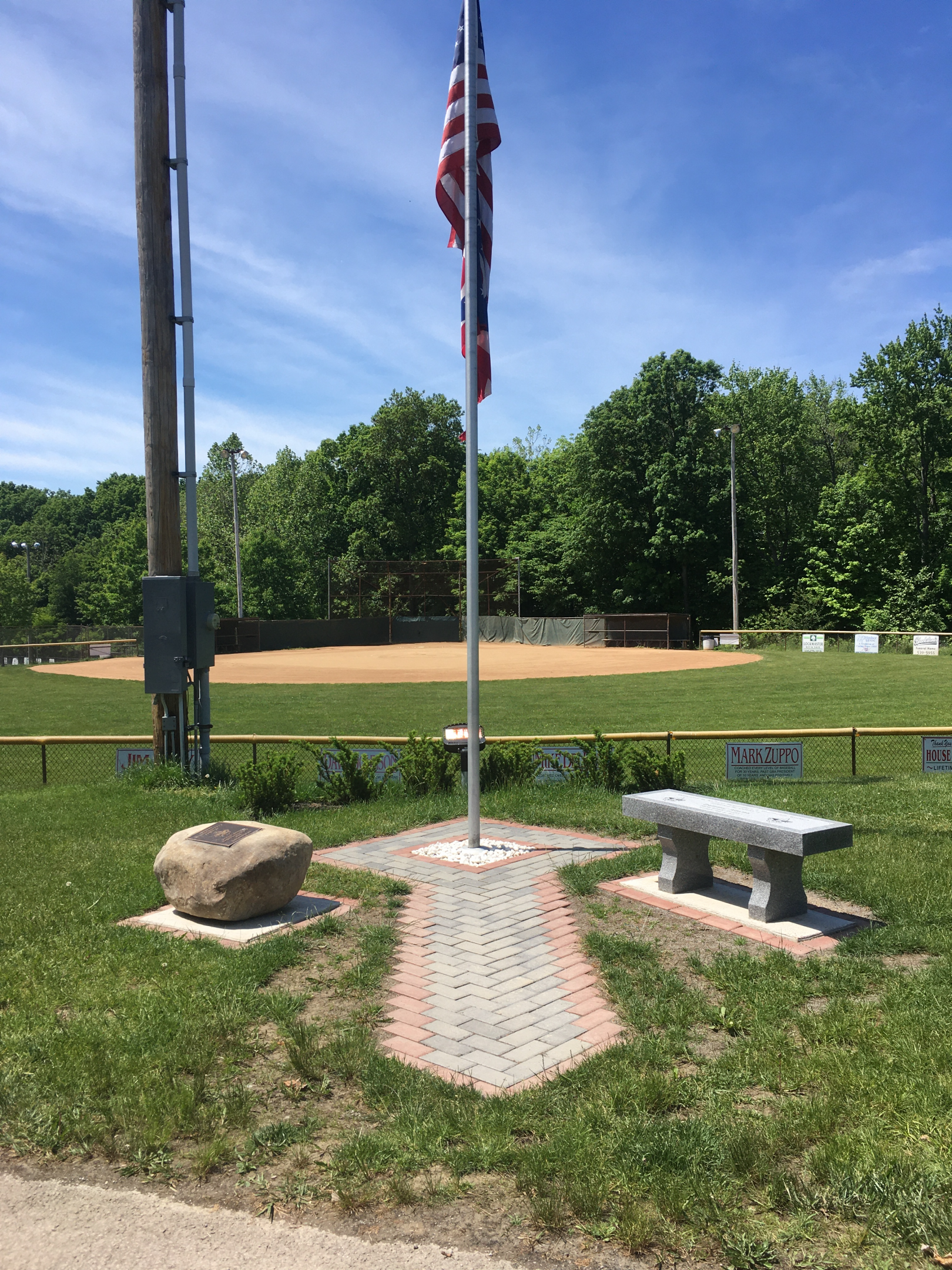 Why he's awesome: Dominic is a highly motivated freshman honors student who
is double majoring in Philosophy and Political Science. He aspires to study
constitutional law and pursue a career in government. In high school, he was
active in fine arts programs, Speech and Debate, and Boy Scouts. The skills
acquired through these experiences culminated in a massive Eagle Scout
Project involving the beautification of the flagpole at Tod Park in Girard,
Ohio. The project required Dominic and his team to procure $4,000 dollars in
donations from community members and organizations. His extensive experience
in public speaking and collaboration enabled m to successfully create a
beautiful site, which was dedicated to healthcare workers, first responders,
and all of those affected by COVID-19.

What he has to say about it: Dominic credits much of his Eagle Scout success
to the skills learned through his involvement in high school and community.
"Through this complex experience, I realized the surprising and somewhat
random applications for the skills we pick up from clubs and programs in high
school and college… without these learned skills, I would not have had the
ability to achieve these accomplishments, nor the aptitude to pursue my
future goals."

Dominic on the value of honors: "I am already experiencing the benefits of
being a member of the Honors College... I look forward to experiencing the
advantages and possibilities that are presented by the Honors College
throughout my career at YSU."
Clement Mainguy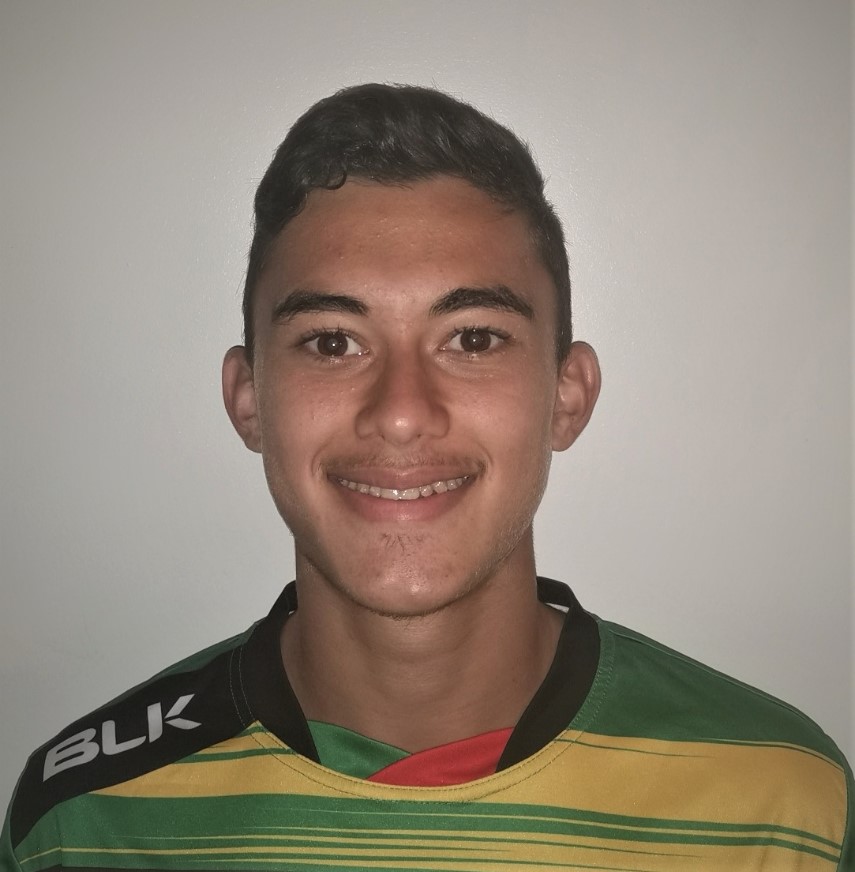 Why he's awesome: Clement is a freshman honors student from Vanuatu, an island country in the Pacific. He also happens to be an incredibly talented tennis player. Recently, Clement competed in the Davis Cup at Amman, Jordan against some of the best players internationally. He represented his home country alongside a team of four other players from neighboring islands in his region. Although Clement previously participated in international level tournaments in youth divisions, this was his first time to be selected for a position on the adult team. Clement and his team were successful in their matches and have already been invited to return for future events! Clement described this opportunity as a "unique and amazing experience". For Clement, "playing for your country (or region) is probably one of the most valuable things you can do as an athlete."
Clement on the value of honors: Clement had to miss a few classes in order to take part in the Davis Cup, which can create additional stress. He felt that the experience of being in Honors helped him manage some of that stress, enabling him to focus on his matches and still manage his coursework. "I think that Honors College motivated me a lot because I got the support from a lot of people."

natalie bacak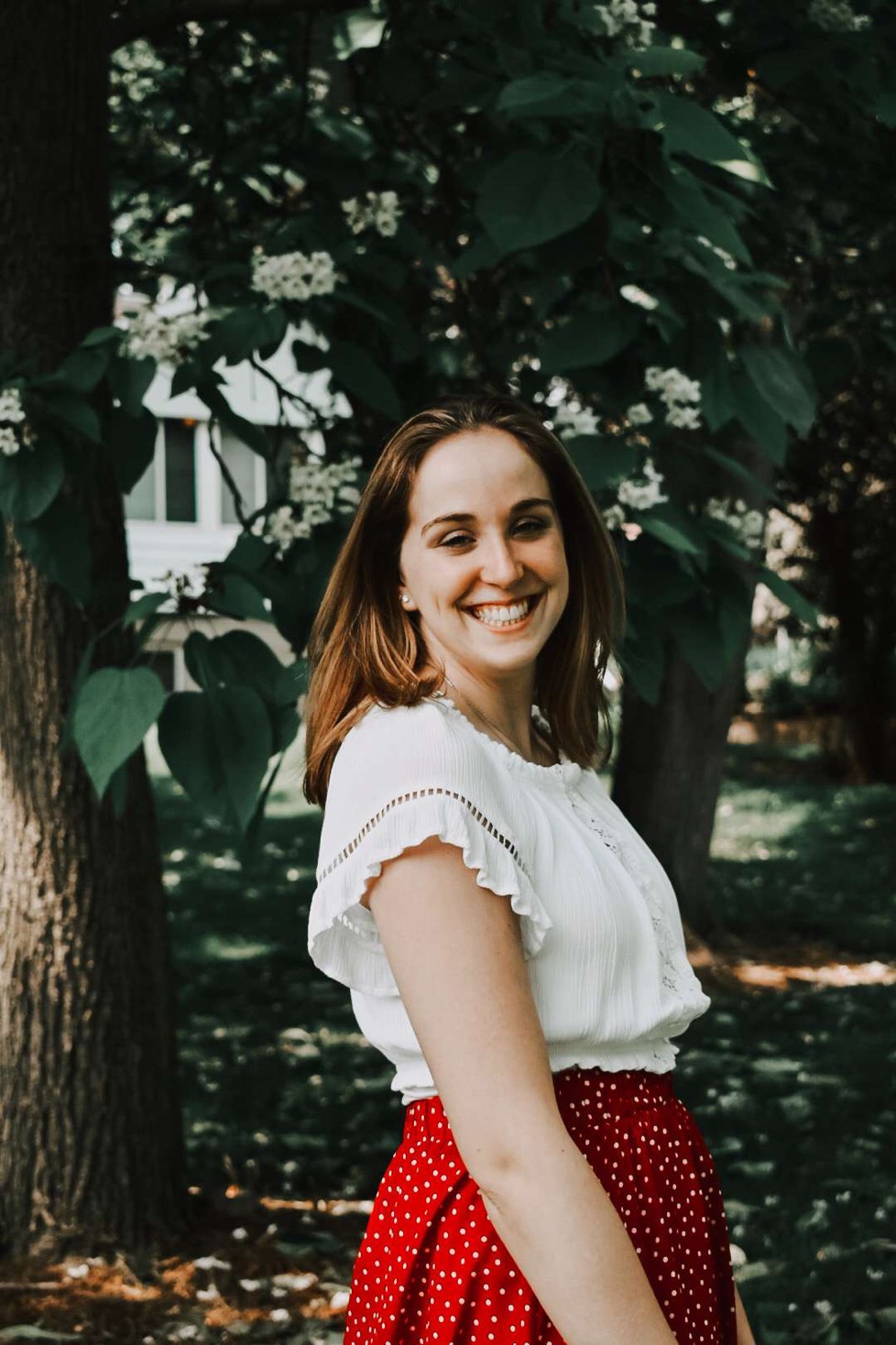 Why she's awesome: Natalie is a motivated sophomore honors student who knew early on that she wanted to give back to the community around her. In collaboration with another honors student, Korey Kihm, she has started an informal student group called Y-Tie. The organization has two primary projects; crocheted plastic sleeping mats and tied blankets. Natalie heads up the plastic mats, which are made from recycled shopping bags and are donated to the Rescue Mission of Youngstown. These are then given to homeless individuals in the area. Korey leads students in making tied blankets for kids at the Akron Children's Hospital. Together they have found the opportunity to serve the area alongside other students to be both rewarding and enjoyable. She reflected that "the reward of giving these mats will be unforgettable... It has made me also realize how much I have taken for granted and how many people are in need... I hope for the rest of my life I keep that in my heart to serve and do good for the benefit of others before and above myself."
Natalie on the value of honors: "The Honors College has prepared me for this experience by giving me tools on how to better myself. The Honors College taught me that the great ideas are inside of me if I look inside myself on how to use my talents to help others. And the Honors College has given me staff members, friendships from staff and fellow students, and opened my eyes to new things to look at in the community."
nick mattiusi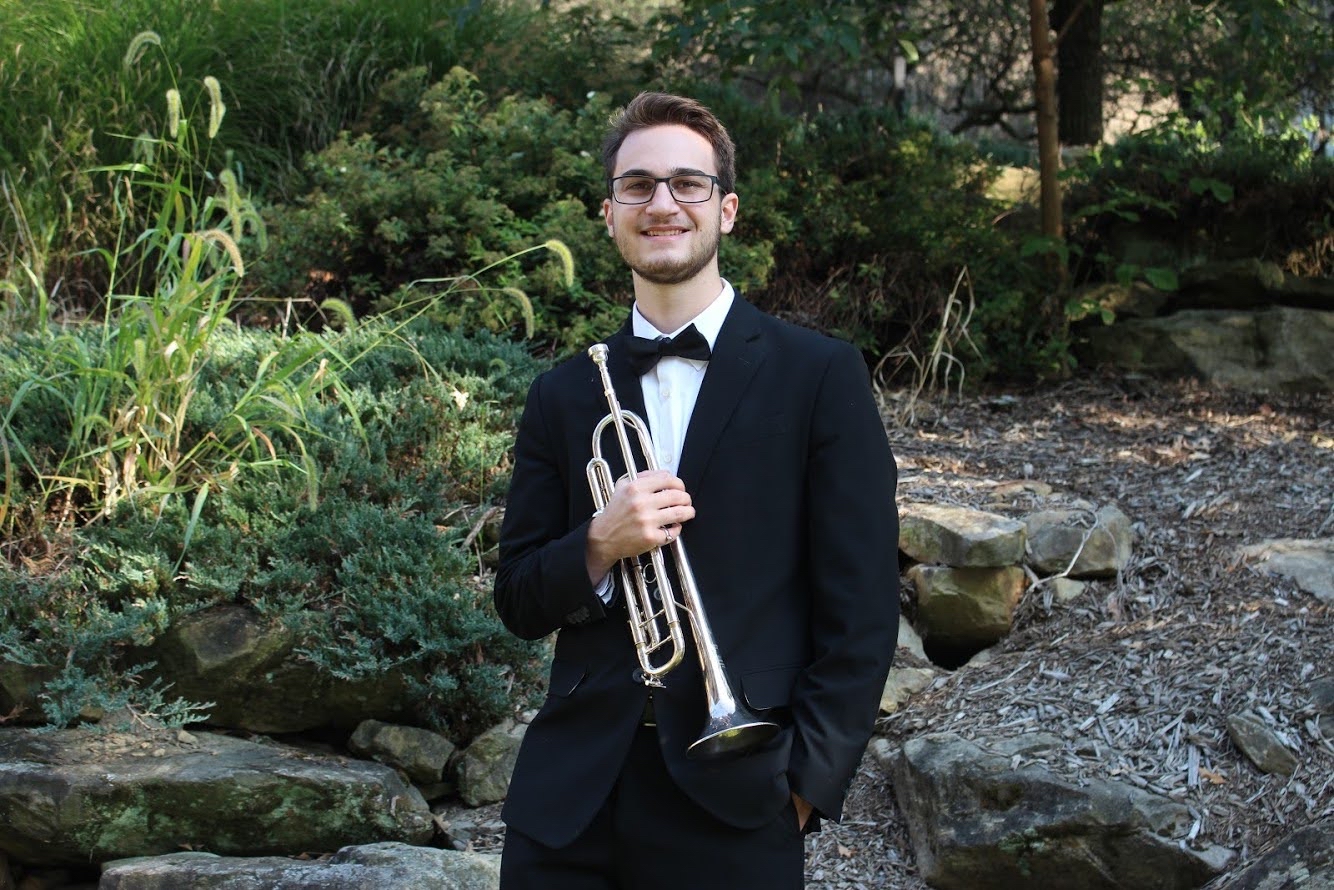 Why he's awesome: Nick is a junior education major who is committed to using his time to help younger students. He spent time this summer volunteering at the Beatitude House in Youngstown. He was assigned to the Immigrant Outreach program, where he helped students with math and reading. He has worked virtually with this program in the past and was excited to be able to meet several of his students in person for the first time! Nick has a passion for investing in the development of students and was grateful to find a volunteer opportunity that allowed him to do this. To him, "being able to spend time with students and help them grow is very rewarding."
Nick on the value of honors: "The Honors College has given me a great number of opportunities to get involved within my field of study as an educator through not only the Beatitude House, but as a teaching assistant and head of the Pen Pal program. All of these opportunities are allowing me to gain teaching experience before I ever even step foot within a classroom of my own."
Tafadzwa Mapiki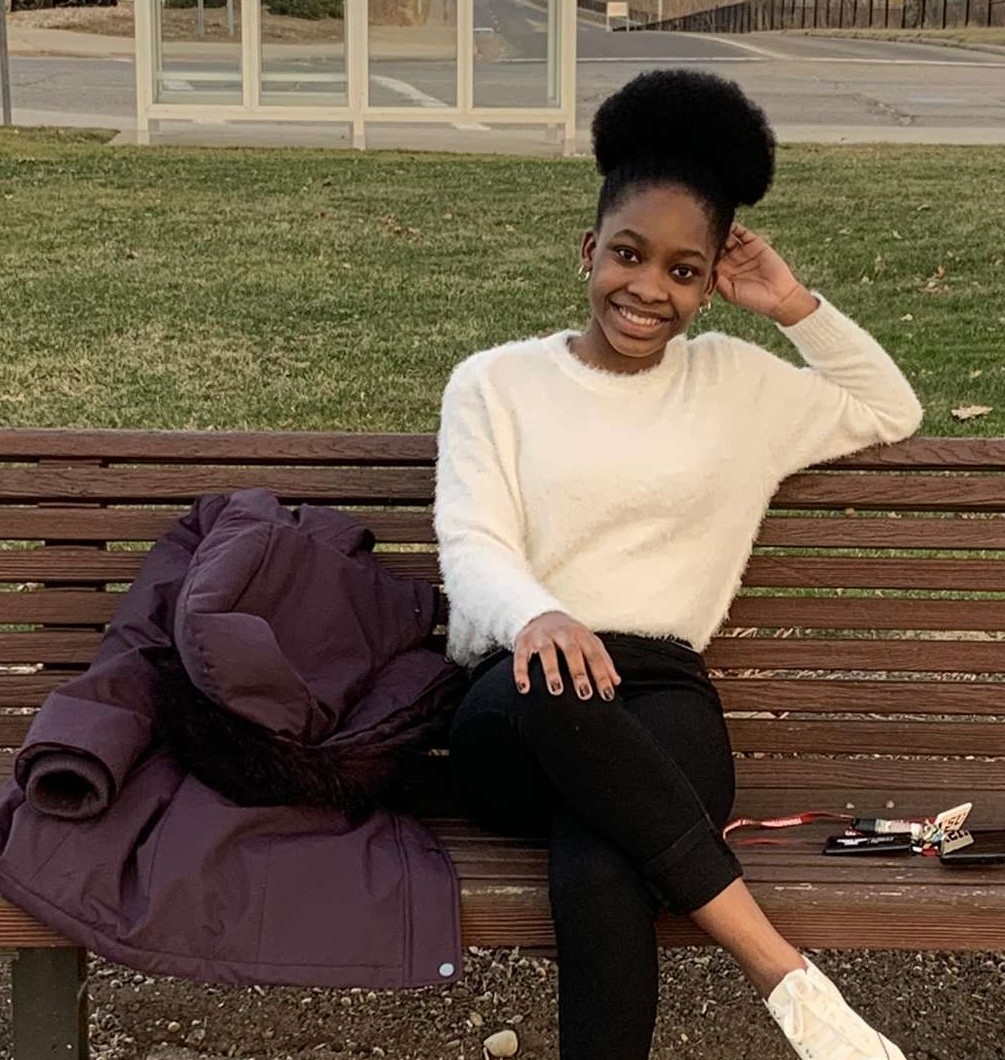 Why she's awesome: Tafadzwa Mapiki, a sophomore honors student from Zimbabwe, became involved on campus early in her college career. She took on an Resident Assistant position in Cafaro House during the spring semester and immediately worked to make her residents feel comfortable. Her efforts stood out and she received the Housing & Residence Life Diversity Award. The Diversity Award is given to an RA who is dedicated to the education of residents around the topic of diversity and inclusion. The RA consistently works to create a welcoming floor environment and facilitate dialogue around the topics of diversity.
Tafadzwa on the value of honors: Tafadzwa's honors experience has encouraged her to pursue leadership opportunities and become involved on campus. "The Honors College has empowered me to willingly spread my wings and take on leadership opportunities on and off campus. I was surrounded by enthusiastic people in honors classes and in the residence hall, people who just wanted to use their skills for the good of the next person or the community at large."
Emily Vo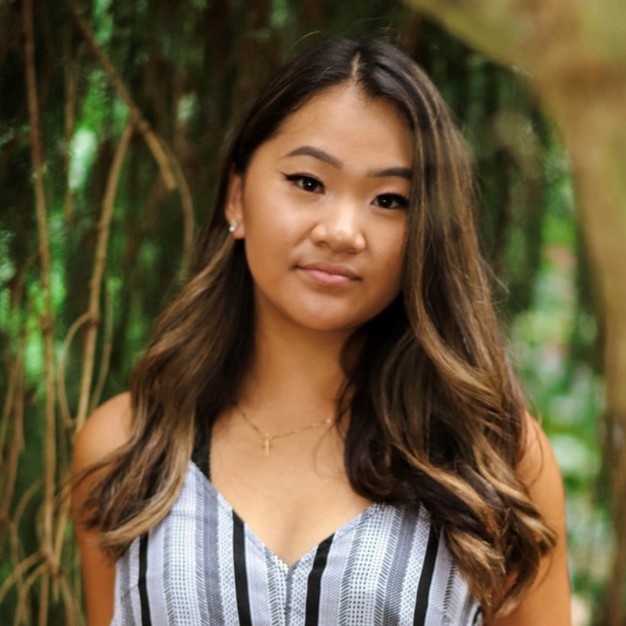 Why she's awesome: Emily was one of our Sokolov Honors College Storytime volunteers, a program designed to help with literacy and learning during the pandemic. Utilizing what she learned in her high school Spanish classes, she read books for the program both in Spanish and in English to help make our storytime initiative more accessible for a variety of learners.

Emily on the value of honors: "The YSU Honors College staff never fails to encourage their students to be their best, most authentic selves. I was able to enhance my networking, communication, and interpersonal skills, and take charge of my thoughts and actions. The Honors College taught me to be more aware of everything I do and to ask myself why I think or do things the way I do. I use that to drive myself out of my comfort zone and engage in diverse volunteering activities."
David Hughley III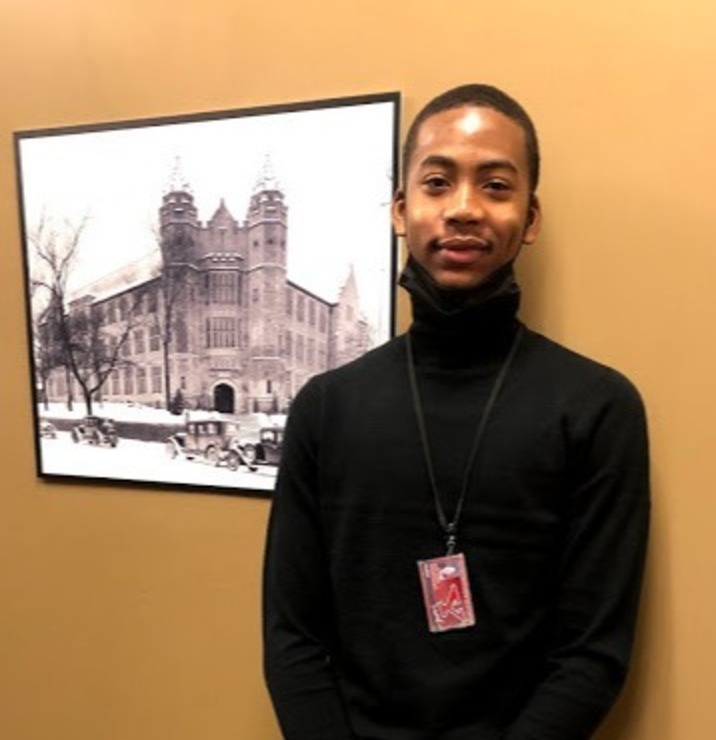 Why he's awesome: David works as a Navarro Executive Fellow at the YSU Foundation, which helps to support YSU and its students. David works as an intern under the Vice President and Senior Accountant, where he learns about business, budgeting, and professionalism.

David on the value of honors: "The Honors College challenged me mentally and gave me the preparation with coursework, LinkedIn readiness, and a supportive community of caring staff and faculty. The Honors College has even introduced some new social skills through painting which has helped me engage with people - professionals and everyday people - in a creative, thought-provoking way."


Mark DeAngelis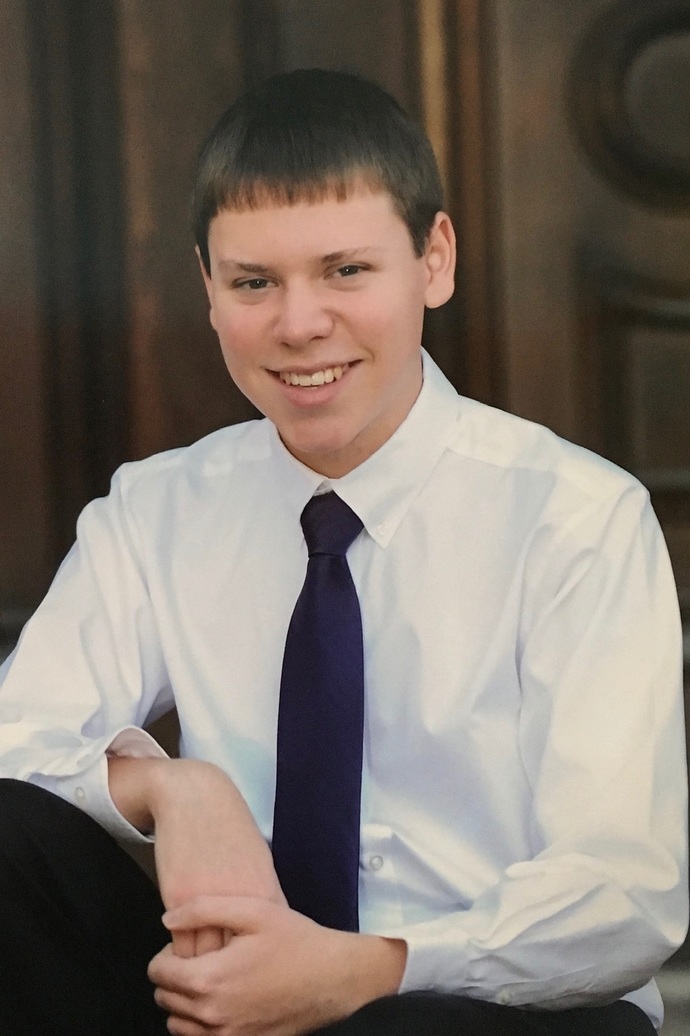 Why he's awesome: During his senior year, Mark has spent most of his time designing and building a rover to compete in the NASA Lunabotics Competition. In this competition, which YSU has participated in for the past 2 years, teams are tasked with creating a rover that can traverse a simulated lunar surface, collect gravel from below the surface, and place that gravel in a collection bin to earn points. Additionally, through the Ohio Space Grant Consortium (OSGC), Mark has been designing a potential suspension system for the rover. He hopes these experiences will be beneficial as he pursues graduate school for a PhD in Mechanical Engineering with a focus in robotics.

What he had to say about it: "As the President of the YSU Robotics Club, I have had the pleasure of not only getting to work with students of a variety of majors, but also a number of industry sponsors for the project. To build our rover and obtain supplies for the student organization, we have worked with over a dozen sponsors to get monetary donations, reduced manufacturing service fees, and free materials/components. Furthermore, with this network of sponsors, it is my goal to create a lasting partnership with each of them in an effort to sustain the student organization, as well as to create opportunities for members to obtain internships or jobs."

Mark on the value of honors: "The Honors College provided me with a wide variety of opportunities and experiences to prepare myself for my future goals. Beyond allowing me to take more academically rigorous coursework that advance my understanding of important concepts, the Honors College allowed me to meet faculty members who could help me throughout my whole academic career. In fact, one of the honors calculus professors I had freshman year wrote one of my letters of recommendation for graduate school, which I believe was a significant reason as to why I have been accepted at several schools so far. Additionally, by encouraging students to to get involved on campus, I helped lead two student organizations - the YSU Robotics Club and Mats for Mahoning - to assist both the YSU and Youngstown city communities. Overall, the Honors College has formed me into the student I am today, and for that I am extremely grateful."

Emilee Smrek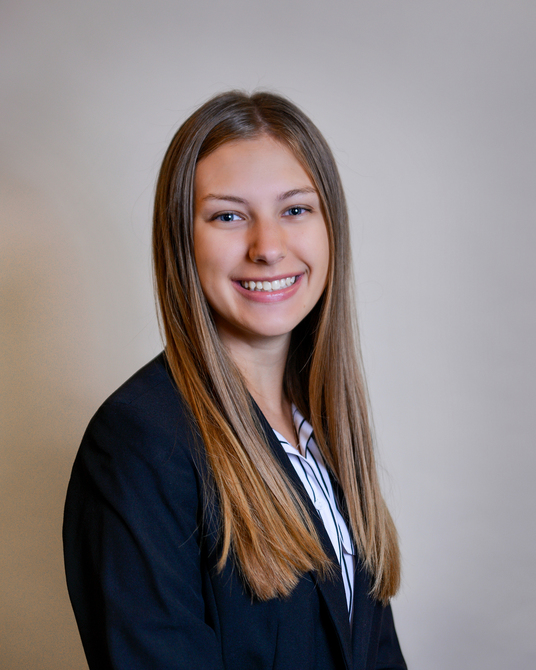 Why she's awesome: Emilee is currently in her second year of interning for SSB, a local public accounting firm. Her job includes completing tax closings, business tax returns, and individual tax returns. This year, she will also assist on an audit for one of their clients. In addition to working on tax returns and audits, she works on any random projects that a partner will give her to work on, such as setting up a new client in their Workpaper software.

What she had to say about it: "I love working for SSB and I have learned so much from working there. I hope to work there full-time after graduation!"

Emilee on the value of honors: "The Honors College has always encouraged me to set strong goals for myself and to work hard to reach those goals. I carry this mindset with me every day I go into work. I set daily goals for myself on what I want to get done, and I work extremely hard to make sure that everything I do is completed to the very best of my abilities. The Honors College has also encouraged me to go above and beyond the call of duty, and I try to do that as much as possible both at work and in my life in general."

Nirmiti Shah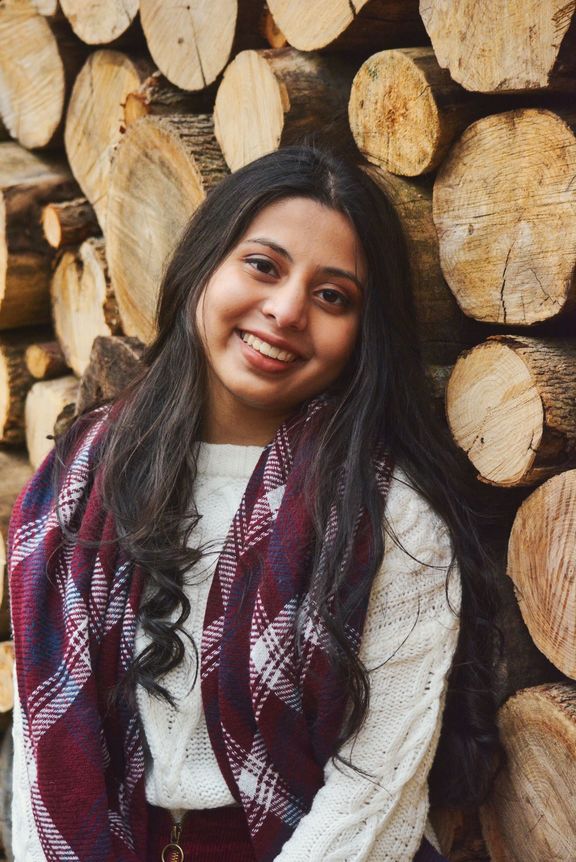 Why she's awesome: Throughout high school, Nirmiti took part in an organization called Universal Health Aid (UHA) Toledo. UHA is an organization that hosts a free annual health screening each summer for the uninsured and underinsured individuals of Downtown Toledo. She served as both chair and director in which she worked to recruit doctors to volunteer for the screening and manage the logistics.
What she had to say about it: "At the event, I was able to witness the impact of the screening on the youth especially because they would look forward to receiving physicals in order to be eligible to play sports at school. Due to COVID-19, last summer we were unable to host a health screening. We expanded our mission by working throughout the summer to donate food and healthcare items to different food pantries throughout Toledo. Reflecting on this experience, I have learned about the importance of care and compassion through contributing to the betterment of health. I have also learned the importance of responsibility and effective ways to lead an organization that I hope to carry throughout my future."

Nirmiti on the value of honors: "For this summer, I have been selected to serve as Advisor for UHA Toledo. Through the Honors College, I have learned many skills about leadership and service that I can bring to the success of our chapter this summer. I want to continue to serve with a compassionate mindset, which is a key quality that I have learned through honors. I also have learned how to be an effective communicator, which I feel is very important when I work to facilitate communication between directors, chairs, and core team members. Additionally, I learned the impact of service on a community through the Honors College. I have come to realize the value of the impact we make on our Toledo community especially through emphasizing the importance of healthy living and working towards sustainable health solutions. I will work to incorporate interdisciplinary perspectives as I work throughout the summer on this service endeavor and continue to keep in mind the values and goals of YSU Honors."

Julianna Sandine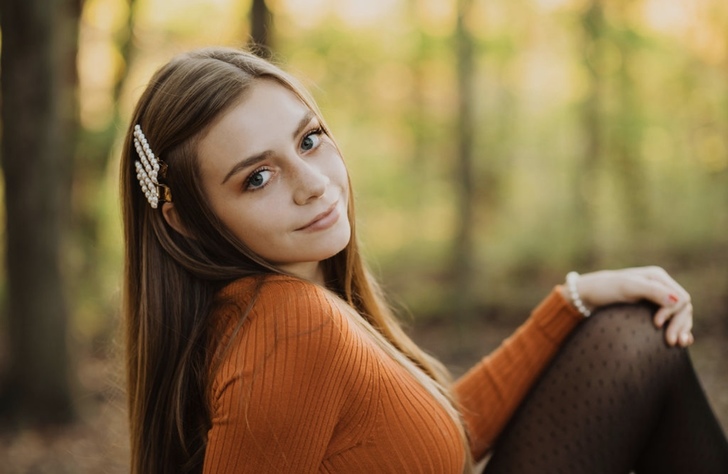 Why she's awesome: Julianna is a member of the Choose Ohio First Program, which provides students an opportunity to do research with a group. Julianna's group is researching Project HOPE to learn more about how to stop the opioid epidemic that affects our communities. In this research project, YSU students went to schools and taught the students about the epidemic and its consequences. They then implemented pre- and post-tests to see if their course benefitted the students and now are currently inputting data to analyze its effectiveness.

Julianna on the value of honors: "I wouldn't have known about the Choose Ohio First Program without the Honors College. The Honors College also helped me step outside the box to develop my character and presented me with this amazing research experience!"

Scott Gregory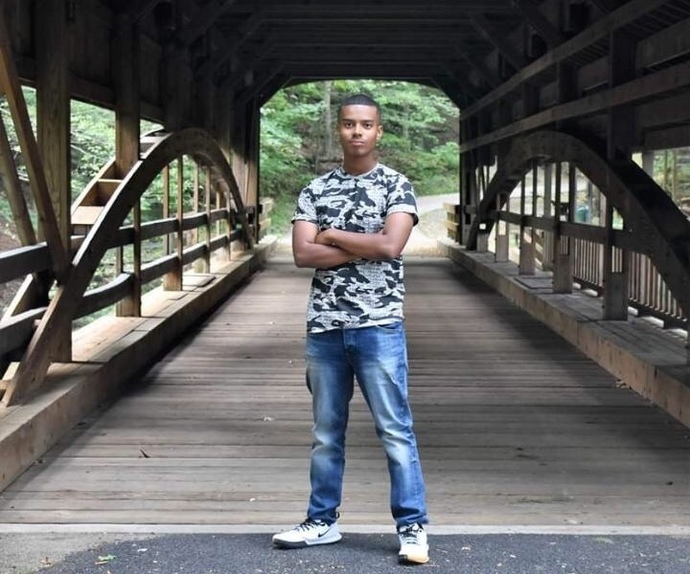 Why he's awesome: Scott is a freshman film major and an aspiring film director who has curated many videos for personal and contracted projects. Scott spent his summer learning various aspects of film in his freetime, mostly focusing on editing, and became a video editor for the Honors College this spring. Videos have focused on topics like the Cafaro House residence hall, the Intro to Honors experience, and the value of honors for both current and future YSU students.

Scott on the value of honors: "The Honors College helped me sharpen my video editing by offering me a job as an editor. At first, this offer began as a volunteerism opportunity, but working with the honors staff, we realized this could become a more long-term partnership. Through my time working at YSU, I have become a better editor and have also learned many skills that will help me in any future film career."
Zachary Barber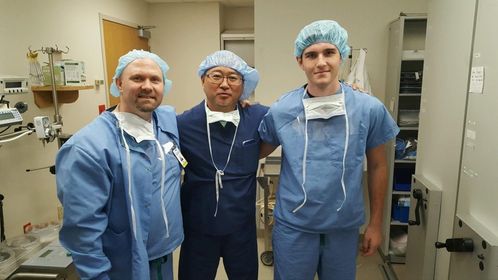 Why He is Awesome: In 2017, Zachary became involved in an organization called Poverty Awareness in Youngstown, Ohio (PAYO), which aims to improve the conditions of families in the community dealing with hunger and poverty. In his senior year, he became president of the organization and is currently organizing a food drive to help families that were affected due to the pandemic.

Zachary also worked from 2018 and into this 2020 in the emergency room at Trumbull Regional Medical Center as a medical scribe, working alongside nurses and physicians throughout the early days of the pandemic. While working, he elected to quarantine from his family during the start of the pandemic so he could focus on working there and not infecting his loved ones at home. Zachary has also been volunteering at St. Elizabeth's Hospital in Youngstown since 2017, and during the pandemic has volunteered by helping distribute masks and PPE to the staff there.

Zachary is currently applying to medical school and hopes to one day become a physician so he can give back to the community he grew up in.
The Value of Honors: "The Honors College allowed me to connect with a lot of like minded students on campus and allowed me to be exposed to many of the clubs and organizations on campus. The people I met through the Honors College made it really easy and fun to collaborate on projects to benefit the Youngstown area."
Julie Centofanti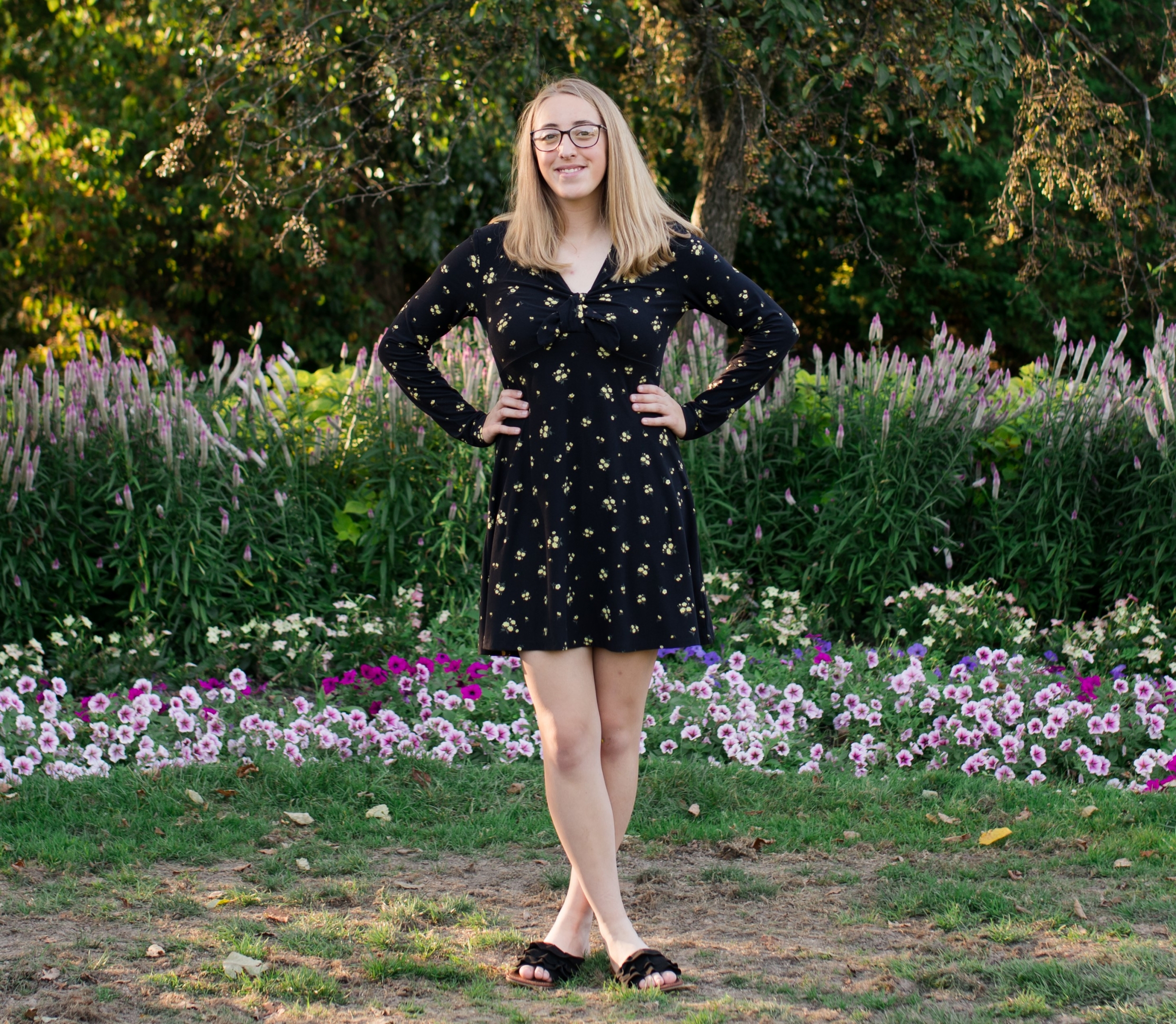 Why She is Awesome: Julie began her leadership prior to coming to YSU by envisioning a transcribe-a-thon as a group service project for the Honors College. She coordinated and led two transcription events - a pilot event in August and a larger event in September. The second event had more than 50 students participate, and more than 200 pages were transcribed. Additionally, every Sunday night she hosts a group of students in her Webex room where they transcribe together for two hours. You can read a little more about Julie's background and her passion for creating remote volunteer opportunities here.
The Value of Honors: "The transcribe-a-thon was a valuable learning experience because it allowed me to plan logistically for an online event. The Honors College gave me free rein to plan and conduct this event but helped me throughout the process. Another important benefit of transcribing is the relationships that we are building during our meetings. For example, one of our music majors played a beautiful piece on the violin before the meeting! Other transcribers discuss some of their adventures throughout the week, their pets, and their social life. We built newfound relationships through transcribing despite the COVID-19 restrictions."
Annabelle Himes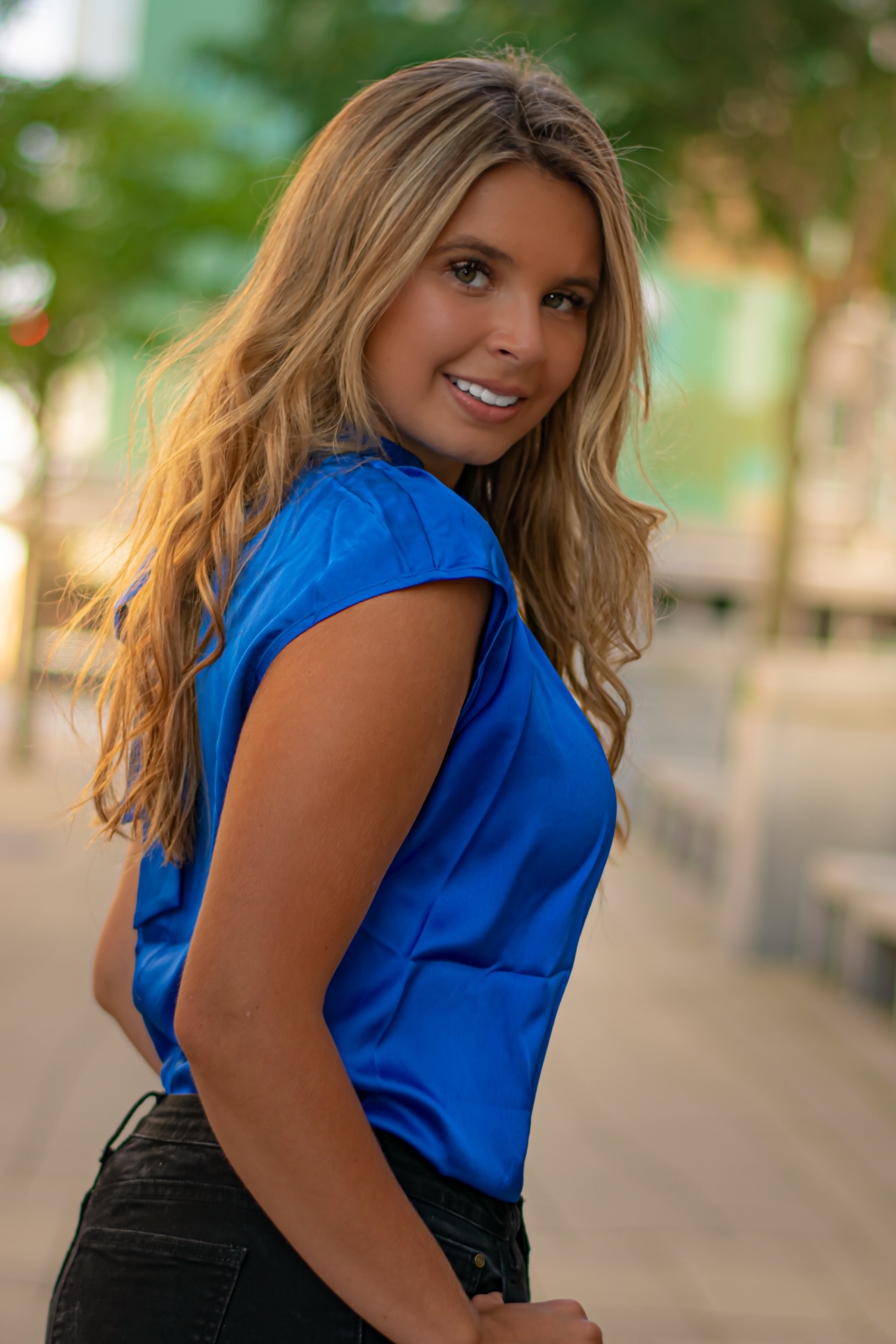 Why She is Awesome: Annabelle was chosen as Phi Kappa Phi's "Find the Positive" speaker for her involvement with Heroes and Tiaras, a children's organization dedicated to bringing superheroes and princesses to life at birthday parties and other events throughout the year. Annabelle helped her organization pivot throughout the pandemic, holding yard visits and video chats with characters, proceeds of which went partly to the Rescue Mission of Mahoning Valley, Angels for Animals, and her cousin, Kristin Fox, for medical expenses.
The Value of Honors: "The Honors College has really taught me how important it is to get involved in the community and give back!"
Brooke Schaefers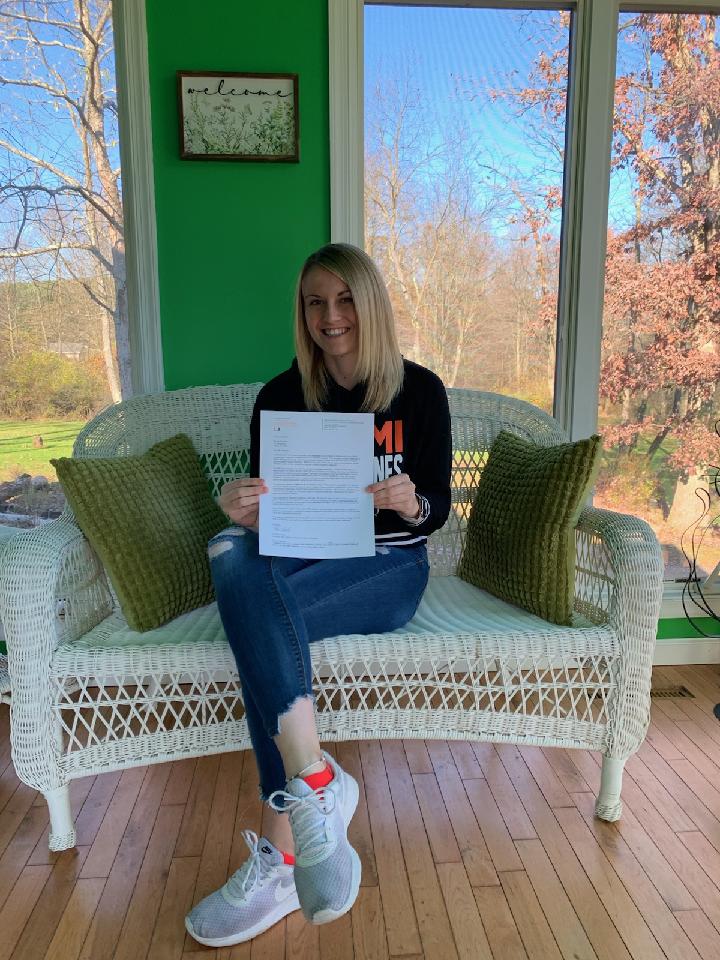 Why She is Awesome: Brooke was recently accepted into graduate school at the University of Miami Rosenstiel School of Marine and Atmospheric Science. She was 1 of 8 students selected into the Department of Marine Biology and Ecology in the Marine Mammal Science track (which is the most competivitie track offered at University of Miami). RSMAS is one of the world's premier marine and atmospheric research institutions, and Brooke has also been selected to join one of their research teams! She has dreamed of being a marine biologist since she was 7 years old, and now she finally gets to make that childhood dream a reality!
The Value of Honors: The Honors College prepared me in so many ways that I can't even put it into words. All the professional experiences working for and being involved in honors set me apart from the other applicants. When the head of the program reached out to me, the one thing she noted in my application that stood out to her was all my research and professional experience, such as being a TA for Intro to Honors. All the networking connections I made during my time in honors also helped me branch out beyond YSU and come across new learning experiences. I can't thank honors enough for everything I have gained throughout this program. Even though I know I will be leaving YSU soon, I'm always reminded of this quote: "Some people come into our lives, leave footprints on our hearts, and we are never the same." This quote speaks volumes about my honors experience because every single person I have met through honors has impacted my life. No matter where my journey takes me, the Honors College will always hold a special place in my heart.
Elainie Huncik
Why She is Awesome: Elainie is working with the Ward Beecher Planetarium on campus at YSU to create several pre-recorded video series in addition to livestreams to continue their outreach to the community and local schools during the pandemic. Her recent video series, Life of a Scientist, consists of short biographies about various scientists, such as Vera Rubin, one of the most influential women in astronomy.
What's next for Elainie: Elainie is currently doing remote research with a planetary scientist from the SETI Institute on Saturn's largest moon, Titan, and she will be publishing a paper within the next few months! Elainie was able to present some of the knowledge she gained from her research in one of the livestreams she did for the Ward Beecher Planetarium.
The Value of Honors: The Honors College showed me that networking, enthusiasm, and taking on leadership roles are very important, as these skills helped me get involved with my current research with the SETI Institute, as well as be a leader on many projects with the Ward Beecher Planetarium.
Aubrie Hargenrader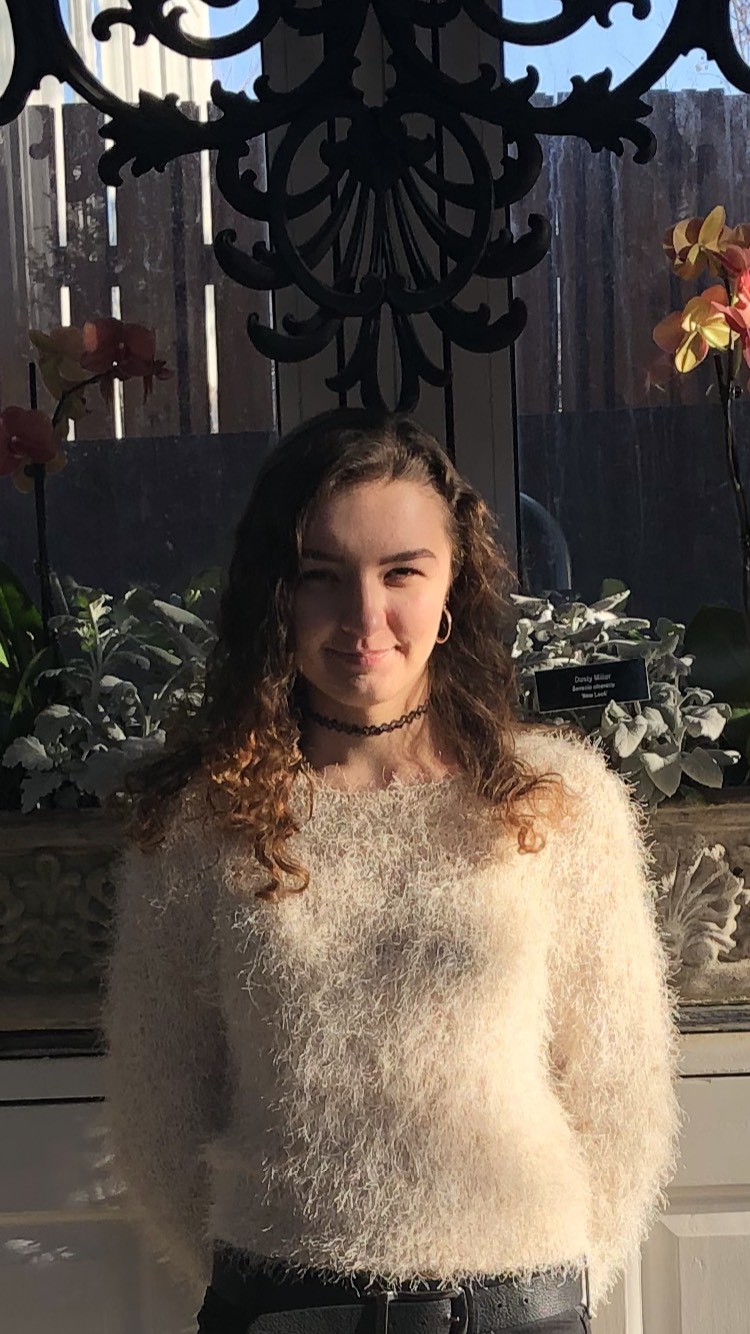 Why She is Awesome: Aubrie is a second-time attendee at the National Collegiate Honors Council Conference where she presented "Deafening silence: disparities in deaf education." This presentation examines how systemic shortcomings in education and support are impacting the lives of deaf children and adults.
The Value of Honors: The Honors College experience has allowed me to meet great people, travel to present my ideas, and overall enriched the education that I am getting at YSU.
Shilpa Bhandari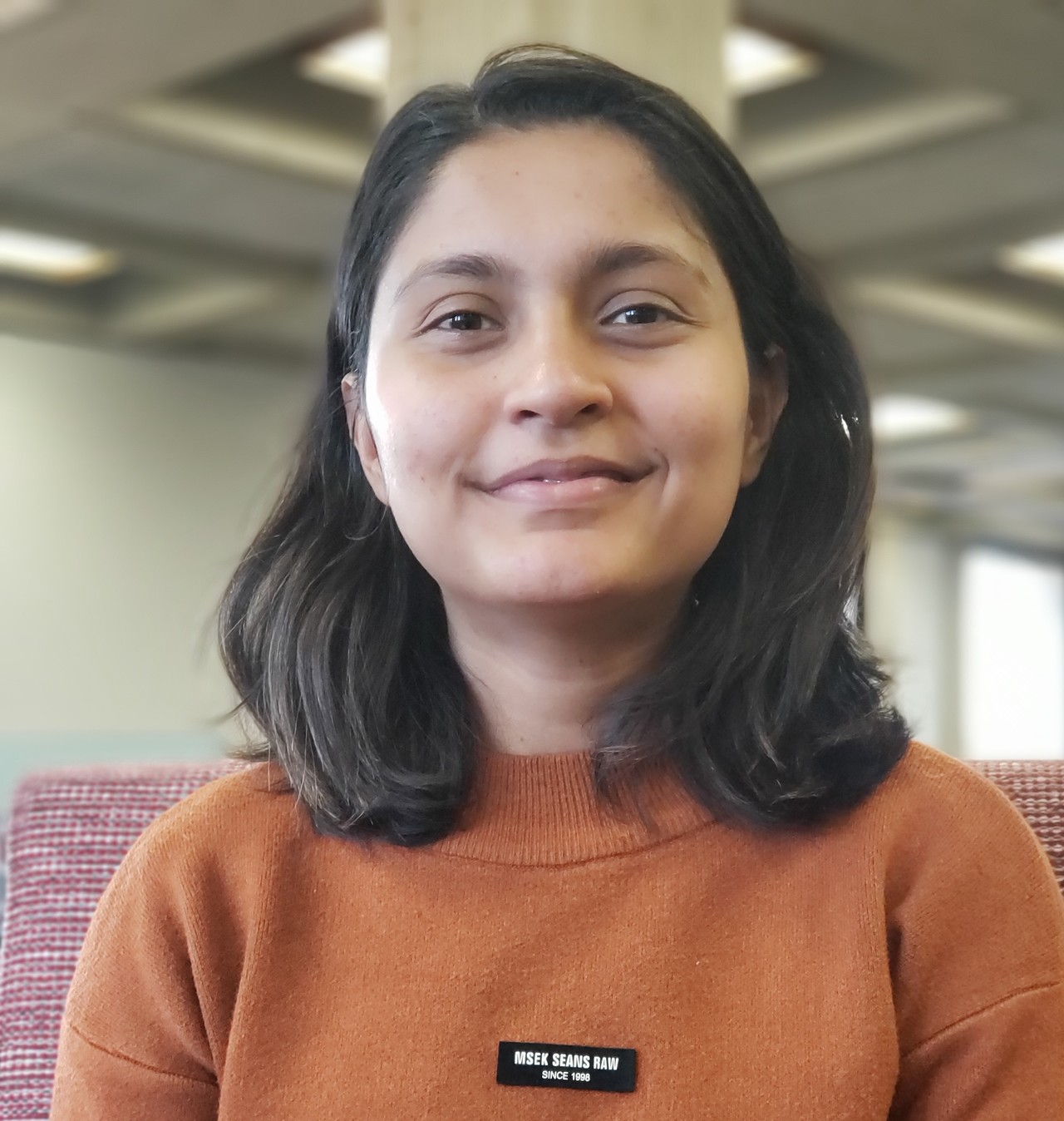 Why She is Awesome: Shilpa is going to the National Collegiate Honors Council Conference for presenting "Intrusion Detection in Wireless Network Using Machine Learning." This presentation, which can be viewed here, is about Shilpa investigating which machine learning model performs best to detect intrusions in a wireless network.
The Value of Honors: The Honors College has helped me grow outside of the classroom by encouraging me to participate in volunteer and research activities.
Rojen Shahi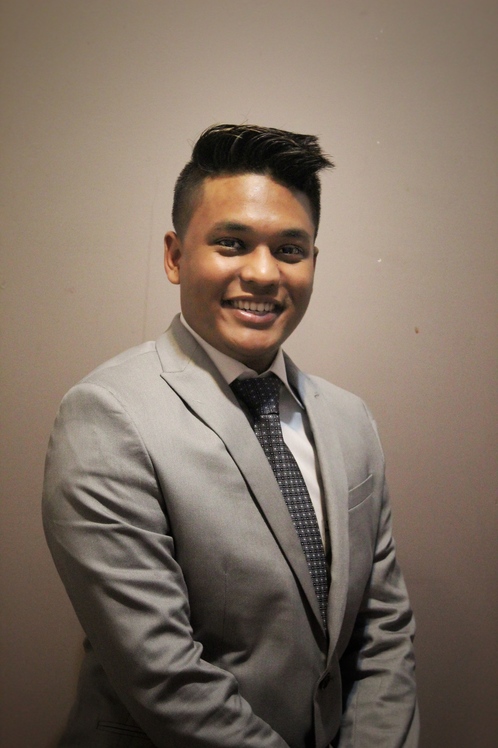 Why He Is Awesome: Rojen is returning to the National Collegiate Honors Council Conference for the second time, this year presenting "Deep Learning for Detecting Anomaly in IoT Network." This presentation, which can be viewed here, is about Rojen using deep learning to protect our privacy and safety from intrusion.
The Value of Honors: The Honors College has provided me with a big platform to present my work, as well as a way to meet wonderful individuals along the way. I am grateful to be apart of such a supportive and caring Honors family.
Lauren Rager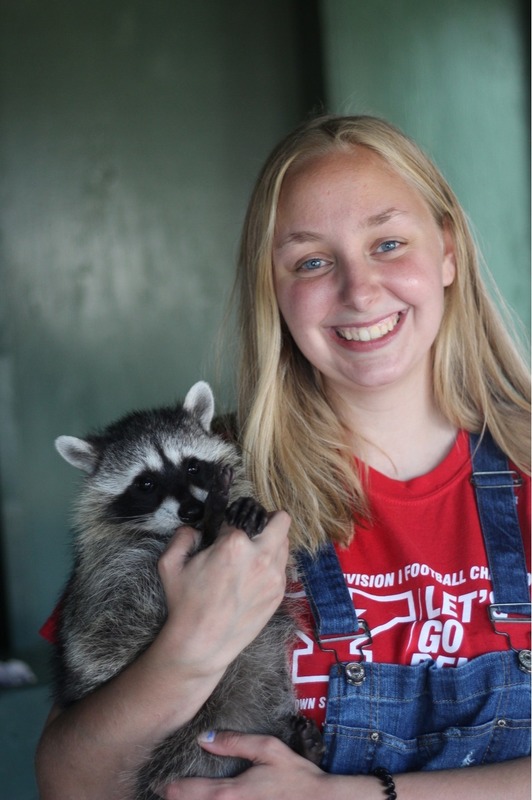 Why She Is Awesome: Lauren is returning to the National Collegiate Honors Council Conference for the second time, this year presenting "The Importance of Innate Behaviors and Enrichment Activities in Animal Rehabilitation."
About her presentation: Lauren was an intern at an animal rehabilitation center in Langley, B.C., where she observed, studied, and created different methods of enrichment to enhance the rehabilitation of raccoon kits. She explored ways to incorporate enrichment activities that strengthened the innate behaviors of raccoons to help better prepare them for release into the wild.
The Value of Honors: "The Honors College has allowed me to make lifetime friends and connections that I would have not found elsewhere. Thanks to this opportunity from the Honors College, I hope I can learn more ways to incorporate engagements for our students by attending the NCHC Conference."
David gessler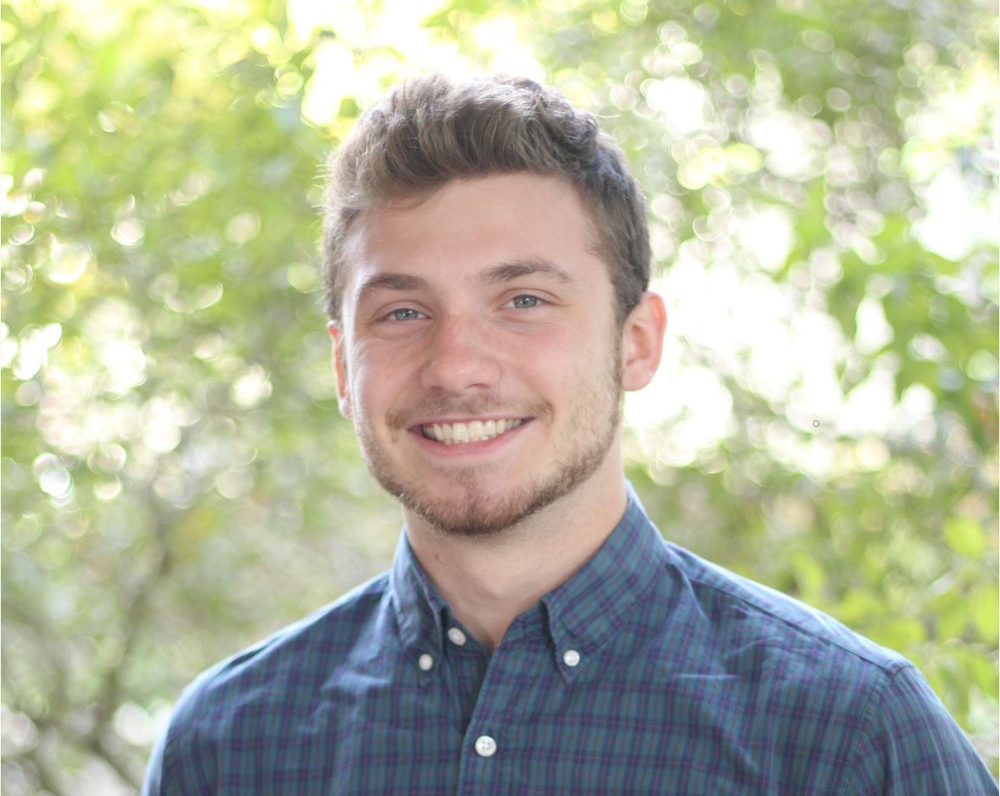 Why He Is Awesome: David is returning to the National Collegiate Honors Council Conference for the third time, this year presenting "Home is where the heart is - growing an honors family through kindness and care" with Lexi Rager and Mollie Hartup. The presentation is about how honors has been able to create and maintain connections with current students and alumni through expressions of thoughtfulness and care. The presenters also shared personal experiences of their own to show how honors instills a familial sense within them and how honors has positively impacted the YSU and Youngstown communities.
The Value of Honors: "I see the Honors College as being one big team. The interactions I've had with the faculty and other students prepared me for the interactions I had later on with the basketball team."
Jamison Jenkins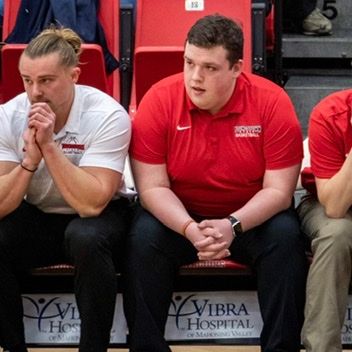 Why He Is Awesome: Our students are leaders inside and outside of the classroom (and on and off the court!). Jamison worked his way up from an unpaid intern to a student staff member for the YSU Women's Basketball team!
The Value of Honors: "The Honors College has provided me with a multitude of opportunities that I would otherwise had not received during undergrad. It has given me a support system of caring students and staff who want to help in any way they can. I have made lifelong friends through honors and I am very thankful for everything they have done for me."
Guinathon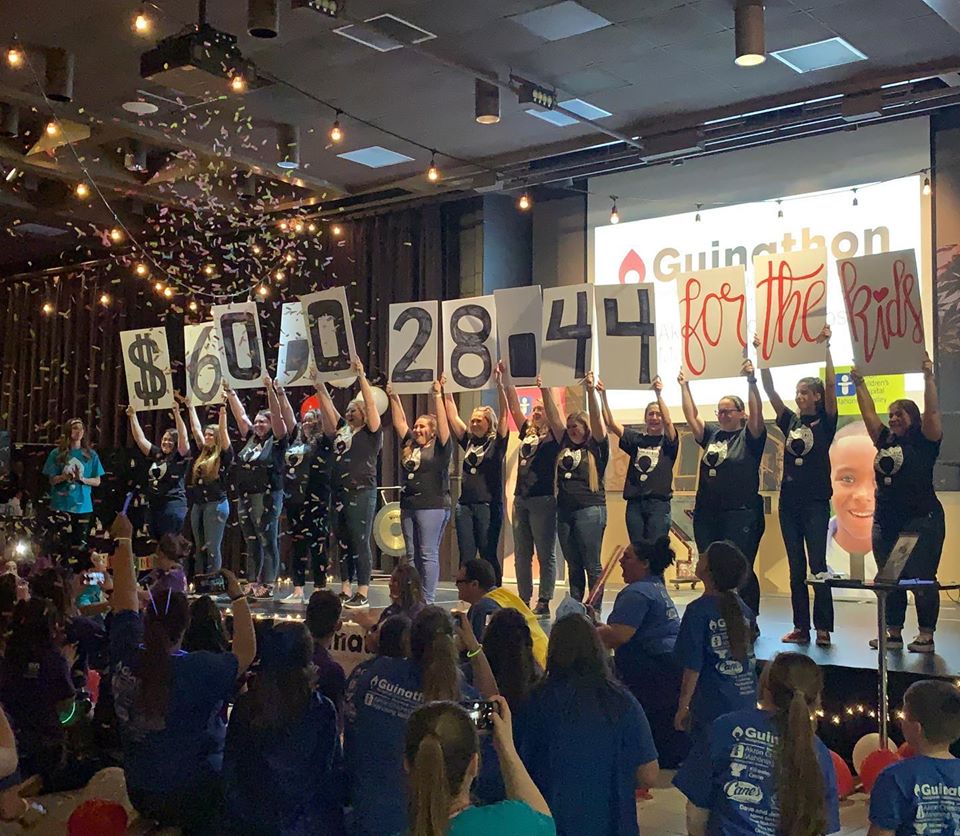 Why Guinathon Is Awesome:
Guinathon, YSU's Dance Marathon, is dedicated to raising funds and awareness year-round for Akron Children's Hospital Mahoning Valley. Each February, an eight hour dance marathon is held where students play games, listen to miracle families' stories, and celebrate all of the hard work done throughout the year. This year, they were able to raise over $60,000 for the kids! Many students on the executive team for Guinathon are honors students, including executive director Jaycie Watt, internal director Erin Puskas, external director Samantha Neral, co-morale managers MaKenzie Nasci and Kendall Orris, fundraising manager Erin Heaton, corporate sponsorship manager Kira Bowman, dancer relations manager Jenna Guthrie, and event operations manager Gabrielle DiCesare. Additionally, countless honors students danced the night away on Guinathon teams from across campus! Congratulations to all of those who helped make this amazing accomplishment possible!
Samuel Baker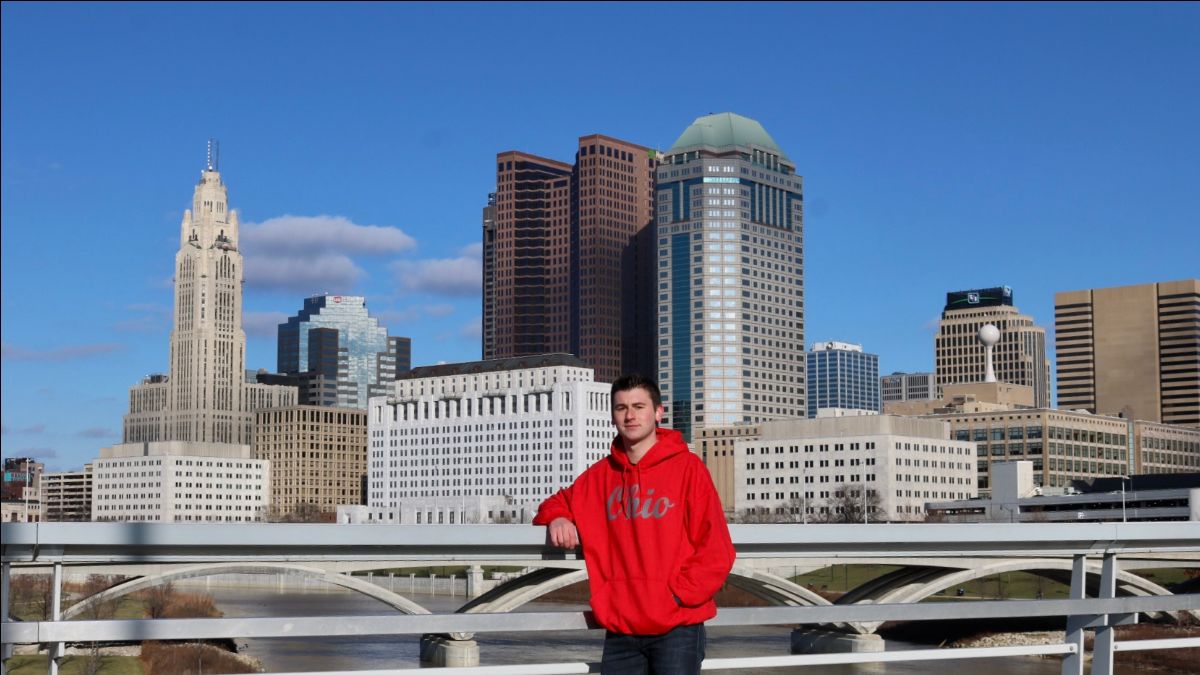 Why He Is Awesome:
Sam was accepted into three dental school programs and will be attending The Ohio State University College of Dentistry!
What He Had to Say About It:
"Originally, I came to YSU as a BS/MD student, planning to matriculate to NEOMED for medical school after two years of college. I chose to extend my college experience by adding a third year and by doing so, I was able to remain active in the YSU Honors College while also adding an additional minor in public health and a certificate in molecular biology and biotechnology to my biology major and chemistry minor. I also spent time volunteering and shadowing in various healthcare environments. With this exploration came my shift towards a career in dental medicine. After a short time spent shadowing and volunteering in dental settings, I was sure that this was the career for me."
The Value of Honors:
"The Honors College has helped me in many ways throughout my pre-dental experience here at YSU. Being an active member of the Honors College has enhanced my ability to balance rigorous academics, community service, and leadership, all while working towards being accepted into dental school. Dental school applicants are tasked with a number of things, including maintaining a relatively high GPA, scoring competitively on the Dental Admission Test (DAT), spending numerous hours shadowing dental professionals, and becoming involved in the field of dentistry in other ways such as volunteering, working, and research. Nearly my entire 2019 was spent juggling coursework, DAT preparation, shadowing, volunteering, multiple jobs, and of course, YSU Honors College involvement. I feel strongly that my time in the YSU Honors College has had a major impact on my ability to multitask, a skill that will be essential for dental school and for my future as a whole. I am thankful for my time here at YSU and will certainly take many lessons with me as I continue on my path to become a dentist!"
Sarah Elisabeth Odidika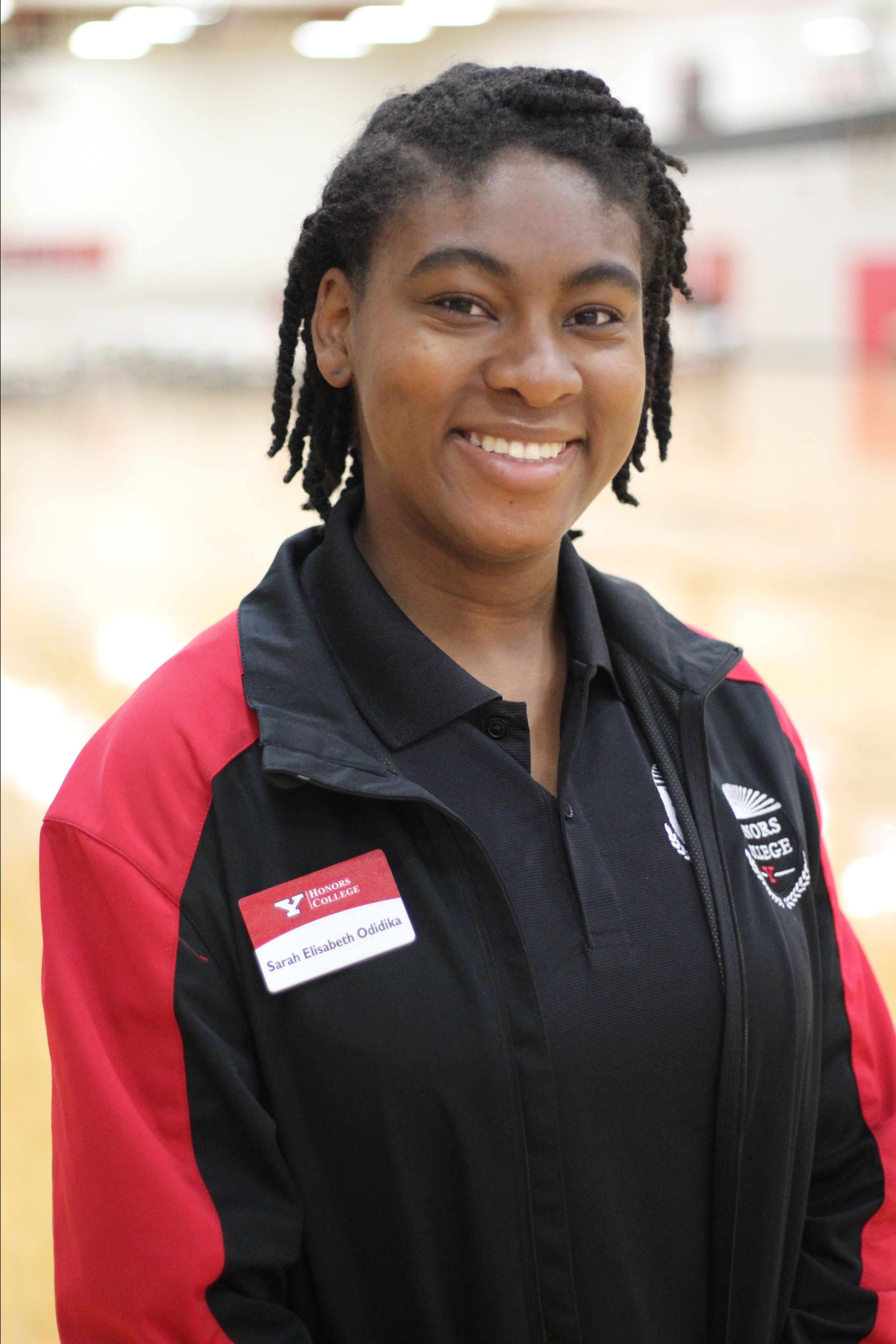 Why She Is Awesome:
Sarah Elisabeth got accepted into the Masters Direct Entry / Doctorate of Nursing Practice program in Nurse Midwifery at Columbia University as well as the Accelerated BSN/MSN program in Nurse Midwifery at Emory University! She attributes some of that success to her participation in the Sokolov Honors College.
What She Had to Say About It:
"My experience in Honors has been beyond anything I would have ever imagined. Now in my senior year, I have reflected over my experiences at YSU and how they have shaped me to be who I am today. Honors has been at the root of many of my experiences. Without Honors, I am not sure who I would have become today. From living in Cafaro House to being in an Intro to Honors class where I met my best friends through PAYO (Poverty Awareness in Youngstown), my involvement in Honors has prepared and challenged me to become more involved around campus. Above all, Honors has taught me to be a servant leader and for that, I am most grateful."
The Value of Honors:
"The Honors College has prepared me for graduate school through service-learning and volunteerism. Going into the healthcare field, one should have a true connection to and passion for service. I began my Honors College experience through PAYO and National Hunger and Homelessness Awareness Week, and expanded that idea of service to other Honors organizations such as MALAINA and Honors Trustees. I am nervous about attending graduate school (because it IS graduate school), but I am more excited to take my passion for service with me to graduate school and create new connections with those around me."
Melody DeMatteis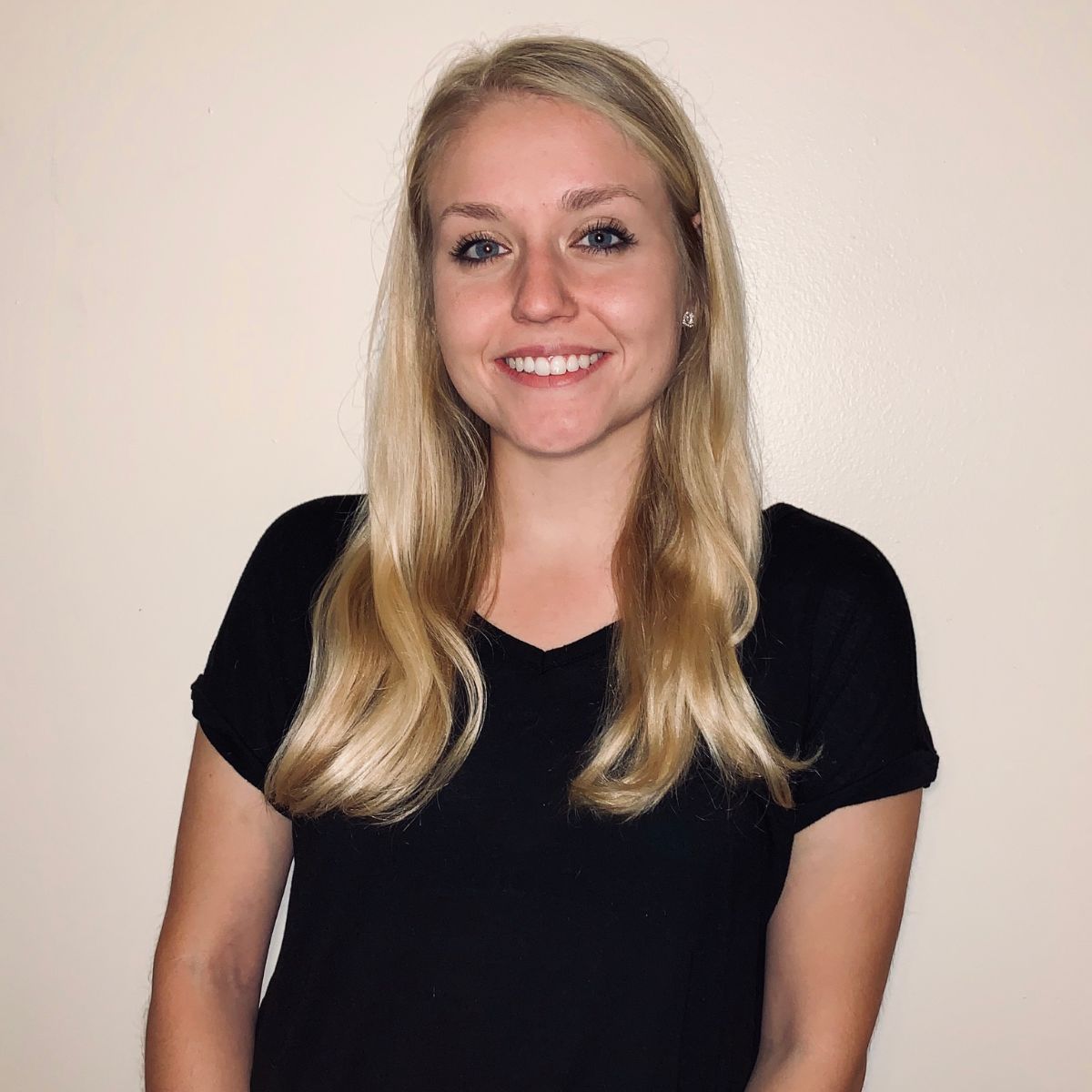 Why She Is Awesome:
Melody was recently accepted into the University of Pittsburgh School of Dental Medicine!
What She Had to Say About It:
"Getting accepted into dental school has been an extensive journey. Since Pre-Dentistry isn't exactly a common major at YSU, it took a lot of extra work and research to determine the right path that I needed to follow. As soon as I began my first semester of school, I made an extensive list for several dental schools that would help make my journey a little easier. It included prerequisite classes, required grades, acceptance rates, class sizes, class demographics, volunteer and shadowing requirements, etc. Looking back, this was probably the most helpful thing I'd done for myself and it really helped take away some of the stress of applying to dental school!"
The Value of Honors:
"The Honors College helped me in several ways throughout my experience. The most obvious way was by the volunteer requirement given to us! This helped me TREMENDOUSLY in the application process, as when the time came I had already greatly exceeded any volunteer requirements listed by every dental school I had looked at. While it takes work to get those 60+ hours every year, it is definitely worth it if you're looking into applying to medical/dental schools in the future! I also believe the Honors College provided me many opportunities to work on leadership and teamwork skills. When it came time for interviews, my experiences in the Honors College were brought up in conversation by many of my interviewers.
Brendan McEvoy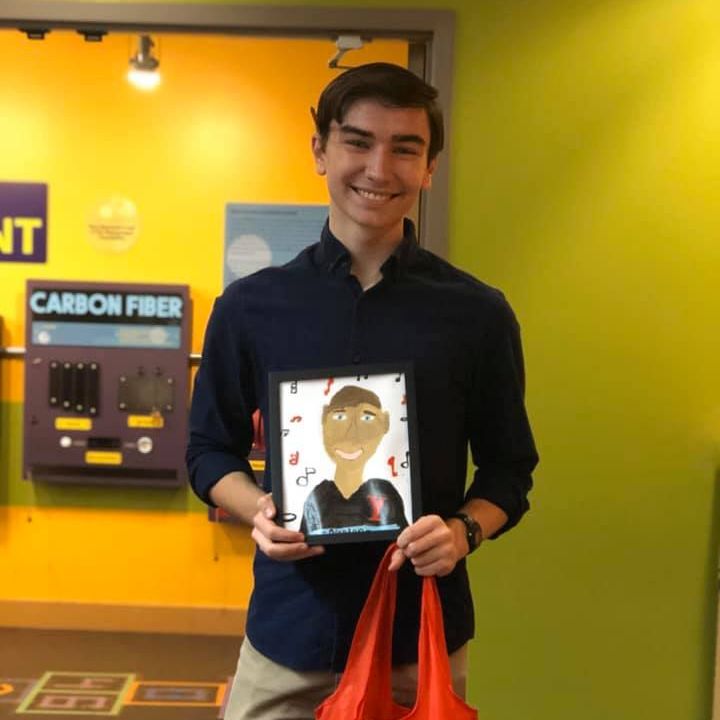 Why He Is Awesome:
This past November, Brendan was named OH WOW! Children's Center's Volunteer of the Year! He has been been volunteering with the organization for three semesters.
What He Had to Say About It:
"I've spent a lot of time volunteering with the OH WOW! science center downtown - from assembling exhibits for their Silly Science Sunday event to packaging flyers for local school districts and assisting with general upkeep during their everyday hours. In my Intro to Honors seminar, two other music students and I created an interactive exhibit with musical instruments for kids to explore, which was a wonderful way for all three of us to explore the connections that children form with music and the arts. These volunteer experiences helped give me insight into how non-profits can have wonderful impacts on the community, big or small!"
The Value of Honors:
"The Honors College helped make these opportunities accessible to me and encouraged me to connect with the Youngstown community, motivating me to become a more engaged citizen and learn from different perspectives!"
Hannah Crites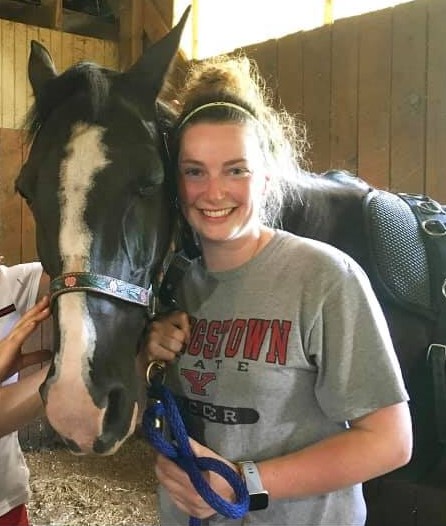 Why She Is Awesome:
A senior double majoring in psychology and exercise science, the past two summers Hannah has been interning at the Forget Me Not Horse Farm, which provides equine therapy to children with physical, mental, and emotional disabilities.
What She Had to Say About It:
"For my internship, I was able to sidewalk and assist the kids as they were on the horse by either helping them stretch their muscles, play games to improve their core strength, or just stand by them and talk. This experience was very rewarding, because I got to see the children improve their strength and social skills over the whole summer, and knowing that I helped them achieve this is a wonderful feeling."
The Value of Honors:
"The Honors College prepared me for this experience by giving me opportunities to improve my personal skills, communication skills, and leadership skills, as well as become a well-rounded student. All of these skills helped in some way as I interned at the horse farm, and I am very thankful for Honors!"
The Moot Team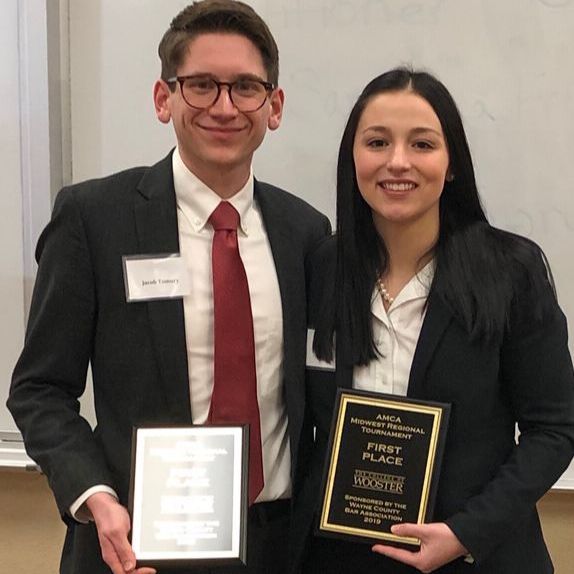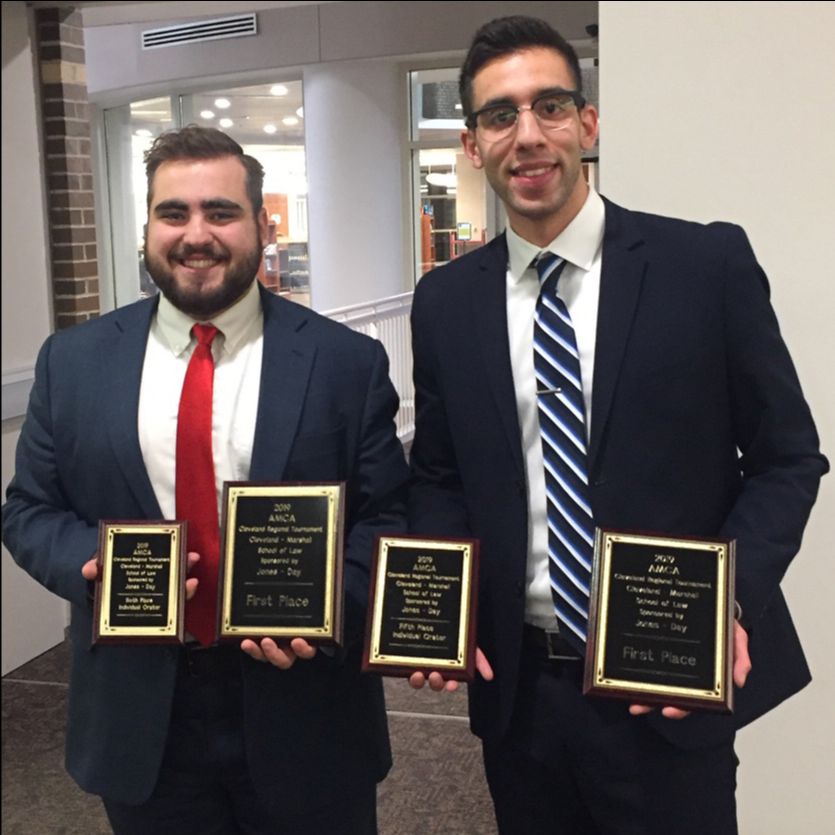 Why They Are Awesome:
Four honors students - Moataz Abdelrasoul, Michael Factor, Samantha Fritz, and Jacob Tomory - on the YSU Moot Court Team are advancing to nationals after winning two regional competitions this November. This is the 11th year the YSU Moot Court Team has qualified for nationals, helping to rank it as the 5th best undergraduate program in the country.
On Their Accomplishment:
"Participating in moot court has undoubtedly been one of the most valuable experiences I've had as a student at Youngstown State University. The skills that we are able to develop and refine through legal reasoning and oral argument are extremely beneficial to those who are planning on pursuing law school post-graduation. Winning both the Cleveland-Marshall Regional Tournament and the Midwest Regional Tournament in the same year is an accomplishment that is truly a reflection of the quality of our program. We are proud to represent YSU and are very much looking forward to competing at the National Tournament in January! -Moataz Abdelrasoul"
Jasmine Smyles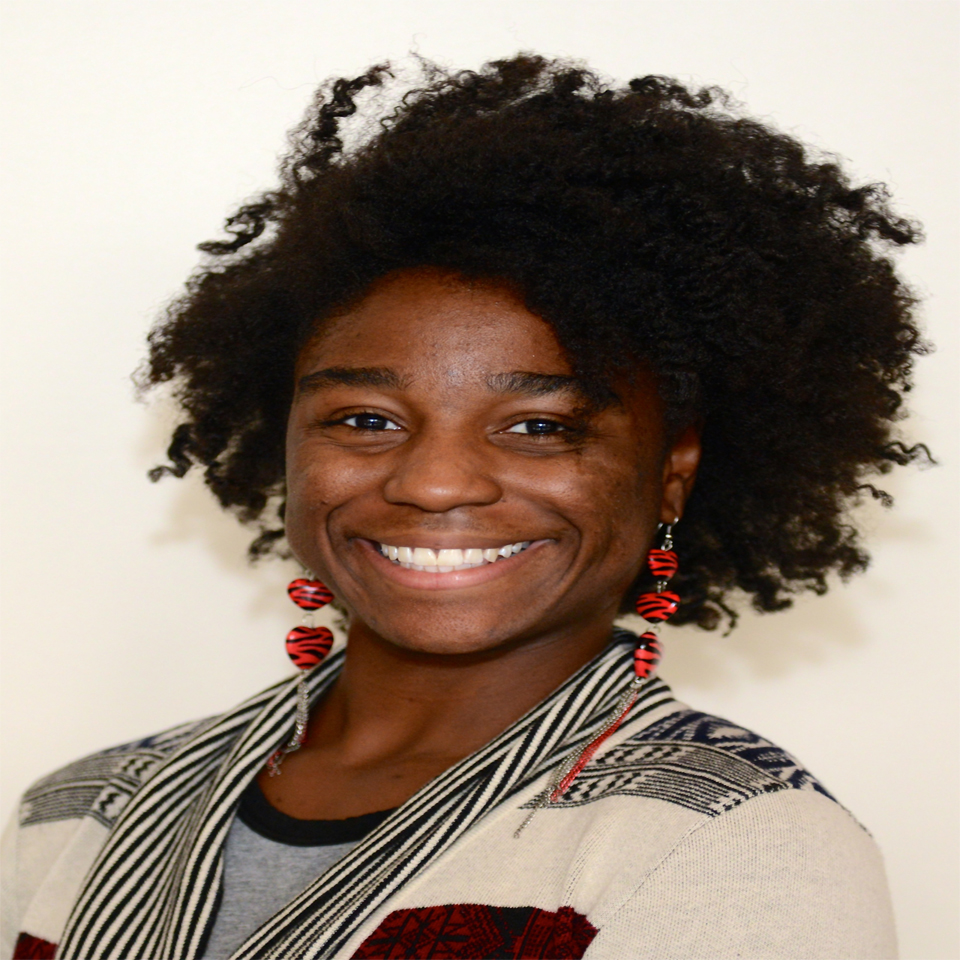 Why She Is Awesome:
A senior exercise science major, Jasmine not only leads the MALAINA initiative in the Sokolov Honors College (which seeks to unify, educate, and empower students of diverse backgrounds), but she also is an athlete on YSU's track team!
What She Had to Say About It:
"My life as a student athlete is very busy, running from classes to practice and being involved throughout campus. My schedule is detailed, planning out each hour to ensure that I have enough time to do well in all parts of my college life. While being a student athlete isn't always easy, I love being among the athlete community and the Honors College family."
The Value of Honors:
"The Honors College, along with being an athlete, taught me to be disciplined, have time management skills, and to plan which I know will carry throughout my life. I feel that being an Honors College student and an athlete has provided me with so many opportunities that it only makes sense to be a part of both communities."
Noor Khalayleh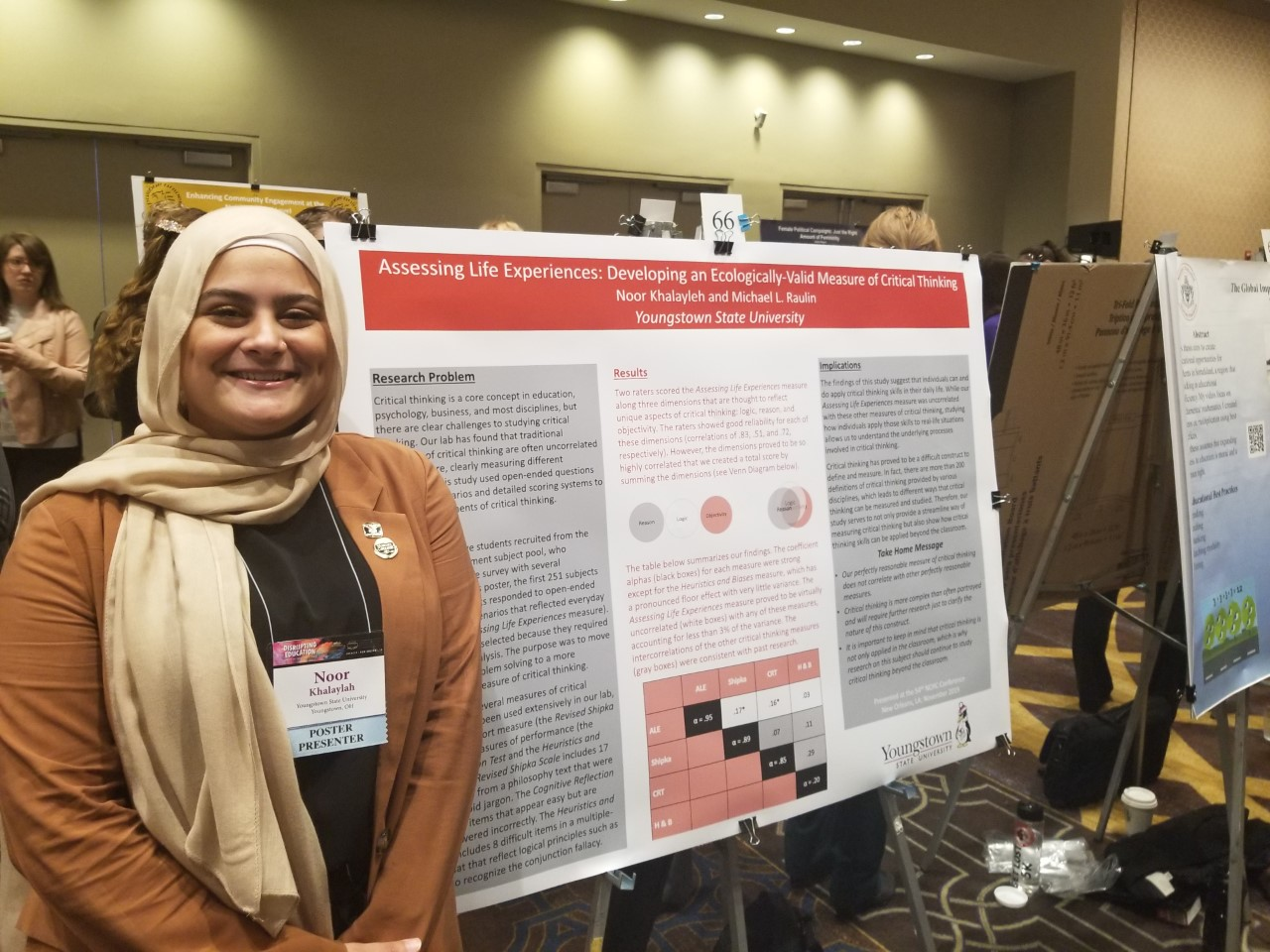 Why She Is Awesome:
At the National Collegiate Honors Council Conference in New Orleans last week, Noor took home 1st place in the Education & Pedagogy category for her poster! Entitled "Assessing Life Experiences: Developing an Ecologically Valid Measure of Critical Thinking," her project focused on the many different definitions of critical thinking in academic settings and how to measure it in order to find a universal way of teaching critical thinking in the classroom and beyond.
What She Had to Say About It:
"I joined Dr. Michael Raulin's research lab sophomore year, and he's been researching critical thinking for a while. I wanted to take what I was learning in that lab and implement it in my own research, because I was just so interested in the topic. We're always told critical thinking is an important skill to have, and as students it is, but when faculty teach it and students have to apply it, they are unable to do so. I wanted to find where that disconnect was and implement a solution with the aim of better understanding critical thinking as a construct."
The Value of Honors:
"As students, honors empowers us to take on opportunities you never would think to take on, whether it be within a major or leadership opportunities such as student orgs, university programs, or student events and activities. For this research in particular, if it weren't for the Honors College encouraging its students to apply to the conference, I wouldn't have had the opportunity to present my research this past week in New Orleans. Along with Dr. Raulin, to whom I thank very much for investing his time in me and our research, the value of honors helped to empower me to believe that I can not only do research and be a scholar in the field, but also excel in it."
Katie PlatT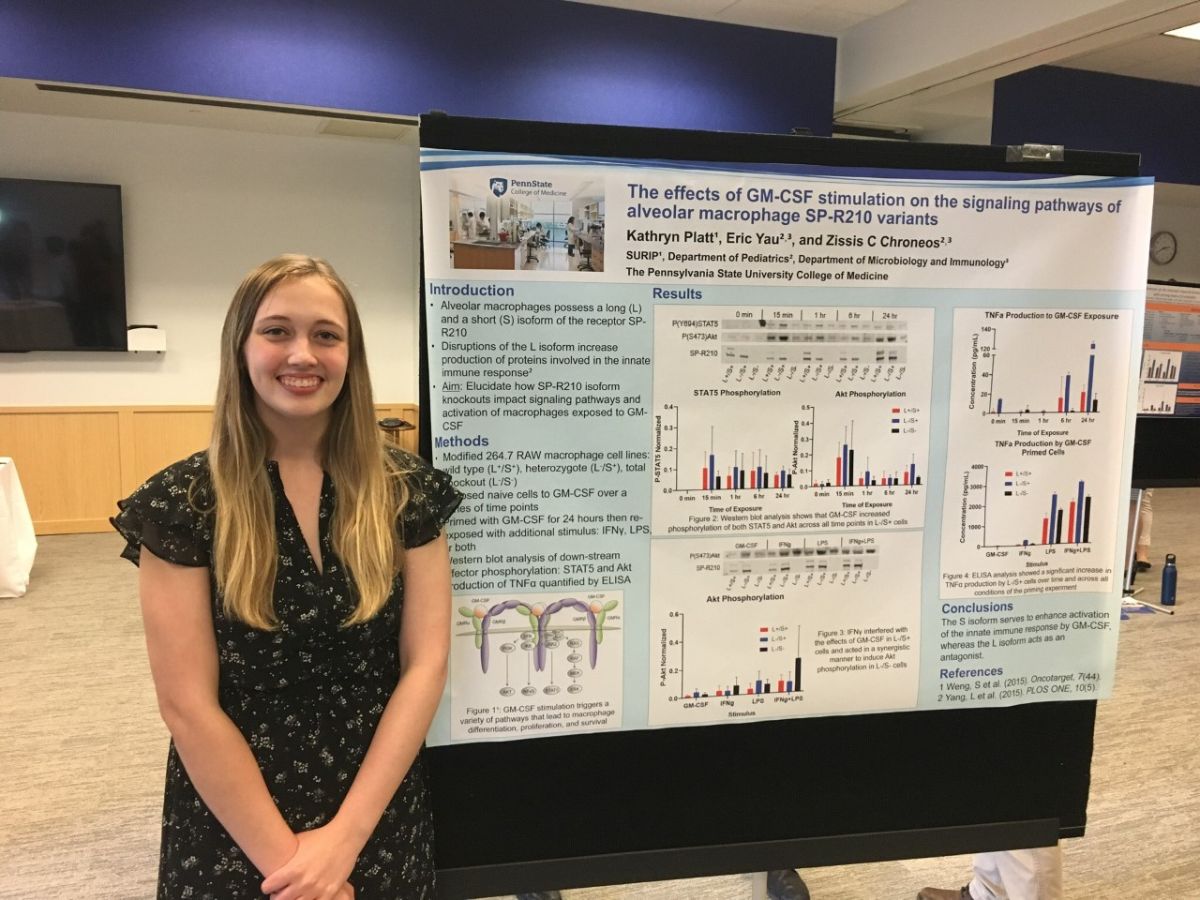 Why She Is Awesome:
This past summer, she completed a research internship in the Pulmonary, Immunology, and Physiology laboratory in the Department of Pediatrics at the Penn State College of Medicine. There she worked to measure pathway induction of genetically modified macrophages with differential expression of the membrane receptor SP-R210. She also had the opportunity to present her work to her peers and to university faculty.
What She Had to Say About It:
"This experience gave me the chance to apply laboratory skills that I had learned in the classroom setting to real biomedical research while also teaching me new analytic techniques. I gained confidence in my abilities as an aspiring scientist and researcher and am eager to continue expanding my knowledge within the field."
The Value of Honors:
"The Honors College has taught me to think critically, and it has prepared me to continuously pursue new knowledge and understanding of the world around me. This passion for learning is a huge motivator in research and discovery."
Victoria Woods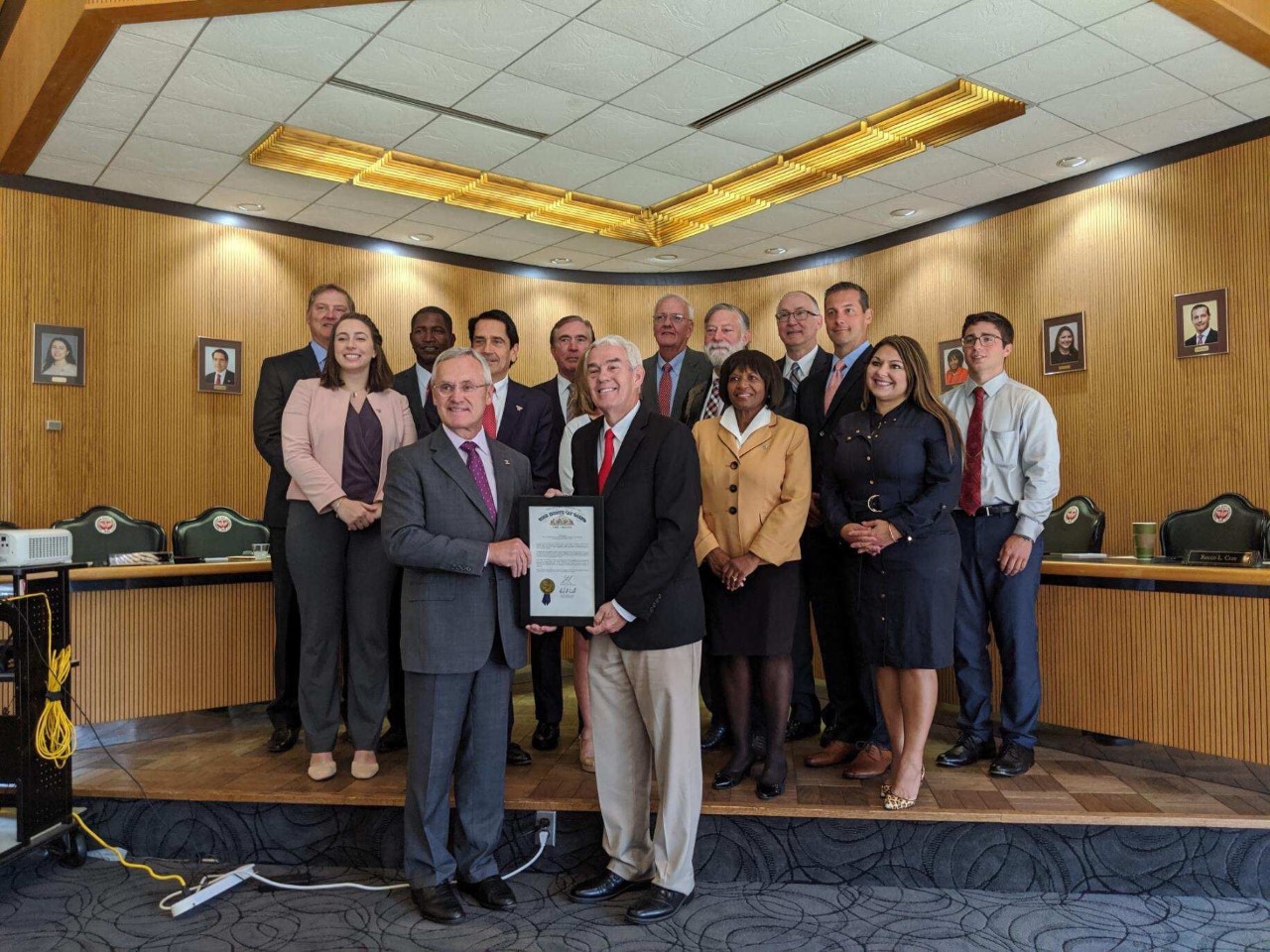 Why She Is Awesome:
Victoria serves as one of two YSU students who sit on the YSU Board of Trustees, the governing body of the university. She was appointed by Ohio Governor Mike DeWine in June and will serve a two-year term on the board. As a student trustee, she attends board meetings where her input informs the board of the student perspective on university affairs.
What She Had to Say About It:
"A big focus for the board this year is the idea of shared governance. We want to promote the idea that all members of the campus community have the ability and responsibility to make YSU a better place. Because of this mission I spend a lot of time in meetings with different administrators and groups on campus such as SGA and Academic Senate. I love being the student trustee because I can use my position to advocate for students and help improve their YSU experience."
The Value of Honors:
"Being a member of the Honors College prepared me for this role by helping me feel connected to campus. The Honors College has a wonderful way of making students feel connected to YSU and to each other. I believe that if I did not have this sense of connection to the YSU community, I would not be able to be an effective board member."
Brandon Maffitt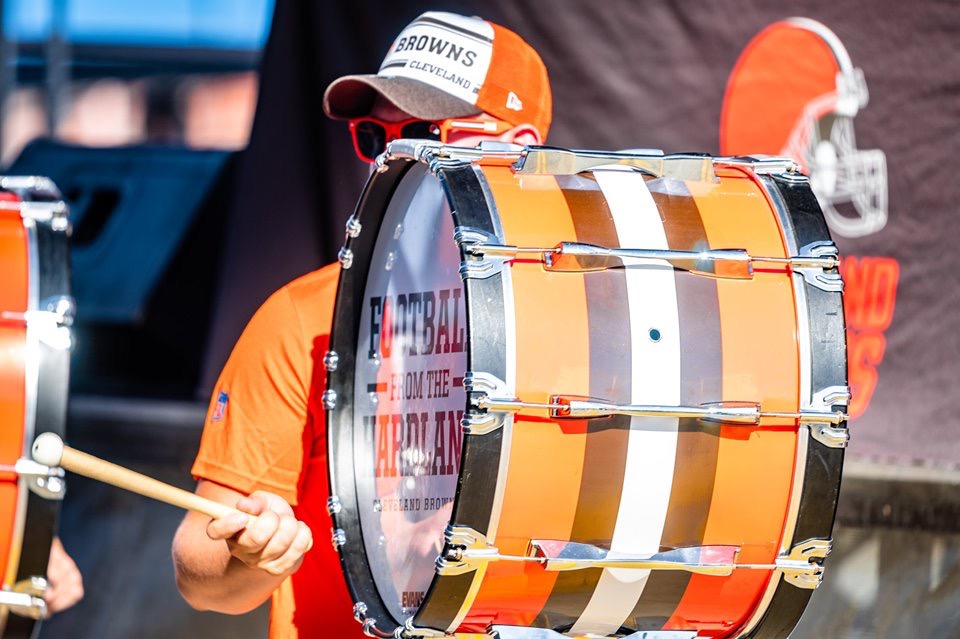 Why He Is Awesome:
Brandon is on the Cleveland Browns Drumline! A music education major, he had to submit video auditions of himself playing 15 pieces of music. He then was called in for a live audition, and after a hard-fought battle, you'll now find him armed with a bass drum on Sundays at FirstEnergy Stadium.
What He Had to Say About It:
"The experience is beyond insane. I get to play great music with incredible musicians and watch my favorite football team all at once. When the Browns hosted a Sunday Night Football game for the first time in ages, the broadcast crew asked the drumline to be present at their pregame stage. We literally got to play on national television! It was so surreal! I just love getting to play music in one of my favorite places all the time. I already can't wait for the next game!"
The Value of Honors:
"The work ethic required with being an honors student really helped me push through this one. There were times when I was preparing music and didn't think I would even get a shot at a callback, let alone a spot. I just kept working my butt off and grinding away at it, and it got me so far. This has helped me in many aspects of my musical career."
Nadine Jones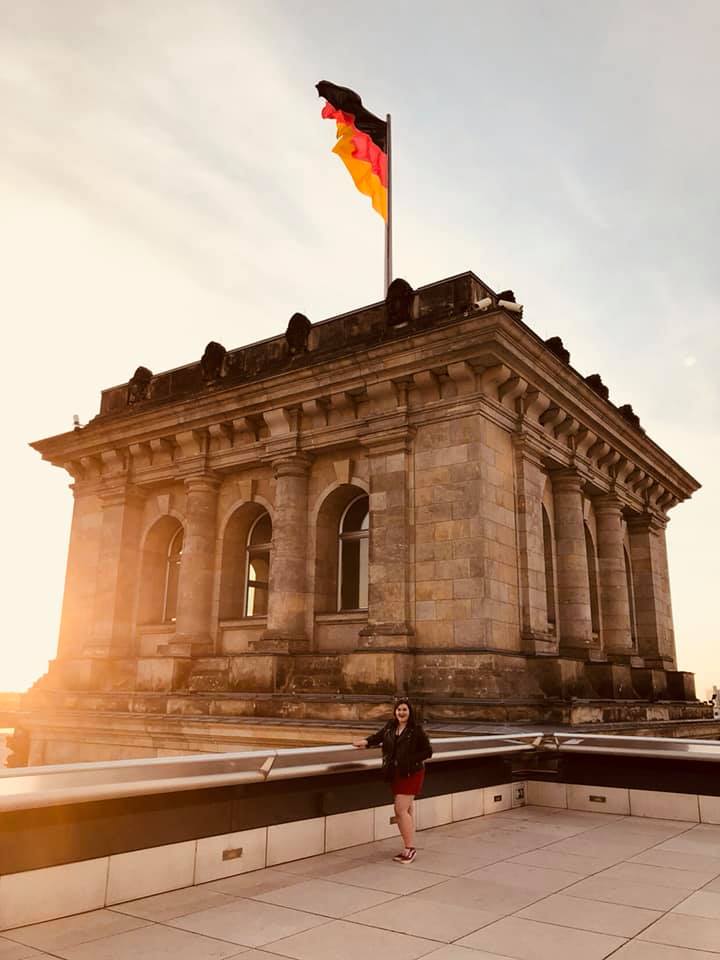 Why She Is Awesome:
This past May, she traveled with the YSU History Department to study the Holocaust and human rights in Central and Eastern Europe. During the course of three weeks, she traveled through the Czech Republic, Poland, and Germany to visit sites relevant to the Holocaust, Communism, and modern day memorials to victims of state-sponsored violence.
What She Had to Say About It:
"I was able to contract this summer course for honors credits. Not only did the course allow me to gain a better global perspective of human rights issues faced in other cultures, it also allowed me to better understand those issues academically through research. This class gave me the opportunity to speak with human rights activists in these countries for various marginalized groups, the ability to listen to their stories regarding human rights in these regions, and the time to discuss the work that still needs done for equal rights."
The Value of Honors:
"For my contract, I chose to write on the relationship between the state, society, and victims of mass atrocity crimes and how all are interdependent for healing. I would not have been able to write on this subject without first understanding what my role as a global citizen is, and I learned this role through the Honors College."
ASHLEY AMENDOL & HANNAH HAYNIE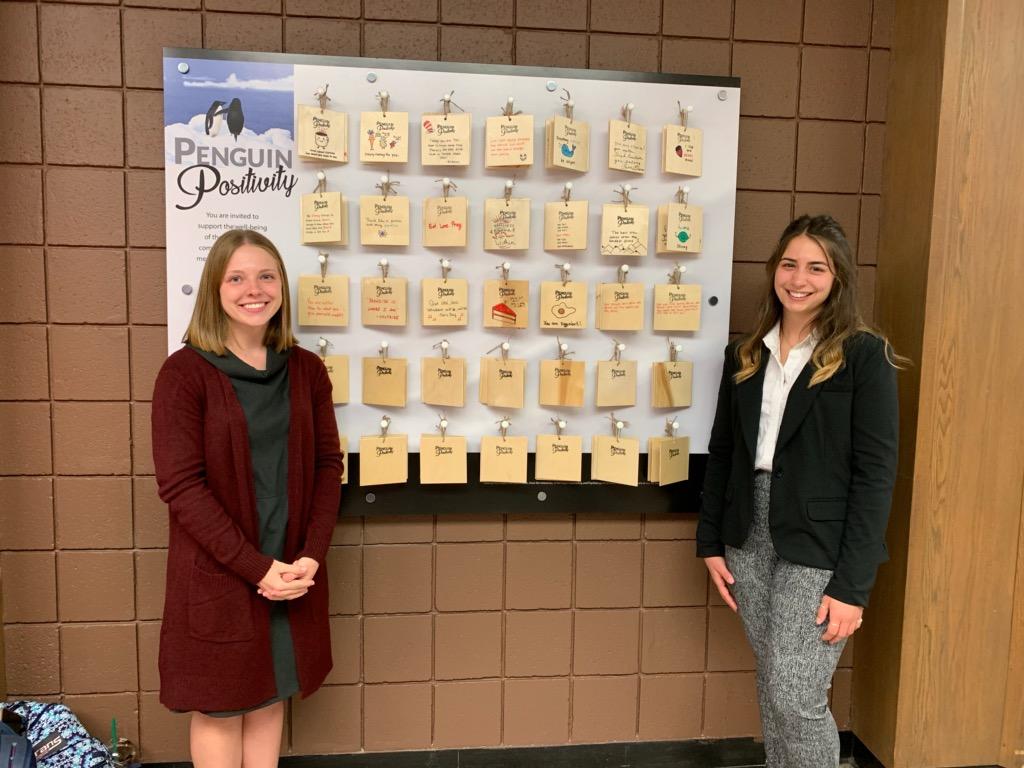 Why They Are Awesome:
They helped create Penguin Positivity Boards across campus. Positive messages are written on wooden tiles with the thought that students will take one when they need some words of encouragement and leave one for other students to pick up. The idea stemmed out of the idea that more mental health support is needed for students on our campus. The first board went up in Kilcawley Center with another 3 boards to be put up in the dining hall, the bridge to Meshel, and in the Student Veterans Resource Center.
What They Had to Say About It:
"I am so thankful for the opportunity to be apart of this mental health initiative at YSU. I have received advice from so many campus community members throughout this process, many of which contributed in such unique ways. An example is of the campus carpenter, Mr. Andy Philips. Without his help, we would not have even considered the Veterans' Center location, and there is such a great need among our student veterans!" - Hannah
The Value of Honors:
"The Honors College taught us to become involved within our community, and I believe this motivated me to be active in pursuing my passions."
KELCEY NORRIS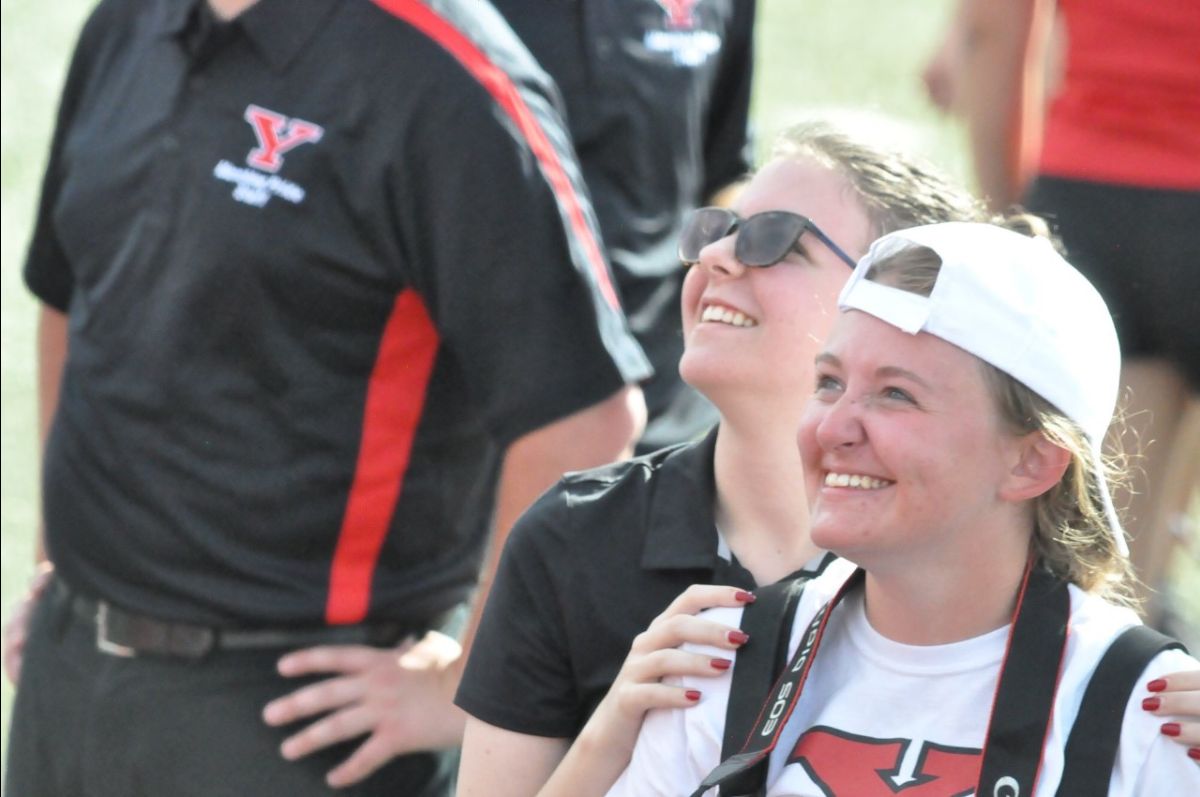 Why She's Awesome:
She's a multimedia journalist with the Jambar and a line producer for Penguin Rundown and Jambar TV (the first news show ever at YSU!). She's also the editor in chief of the YSU digital yearbook, The Guin, and freelances in other areas such as taking photos and videos for the YSU Marching Pride. So basically her formal title should be "The Boss Behind the Camera."
What She Had to Say About It:
"In addition to the work I do on campus, I had an internship with a local church and was able to help increase their presence with graphics and photography. I like to strive to push myself in all of my classes while participating within the community and various organizations!"
The Value of Honors:
"The Honors College taught us to become involved within our community, and I believe this motivated me to be active in pursuing my passions."
LAUREN RAGER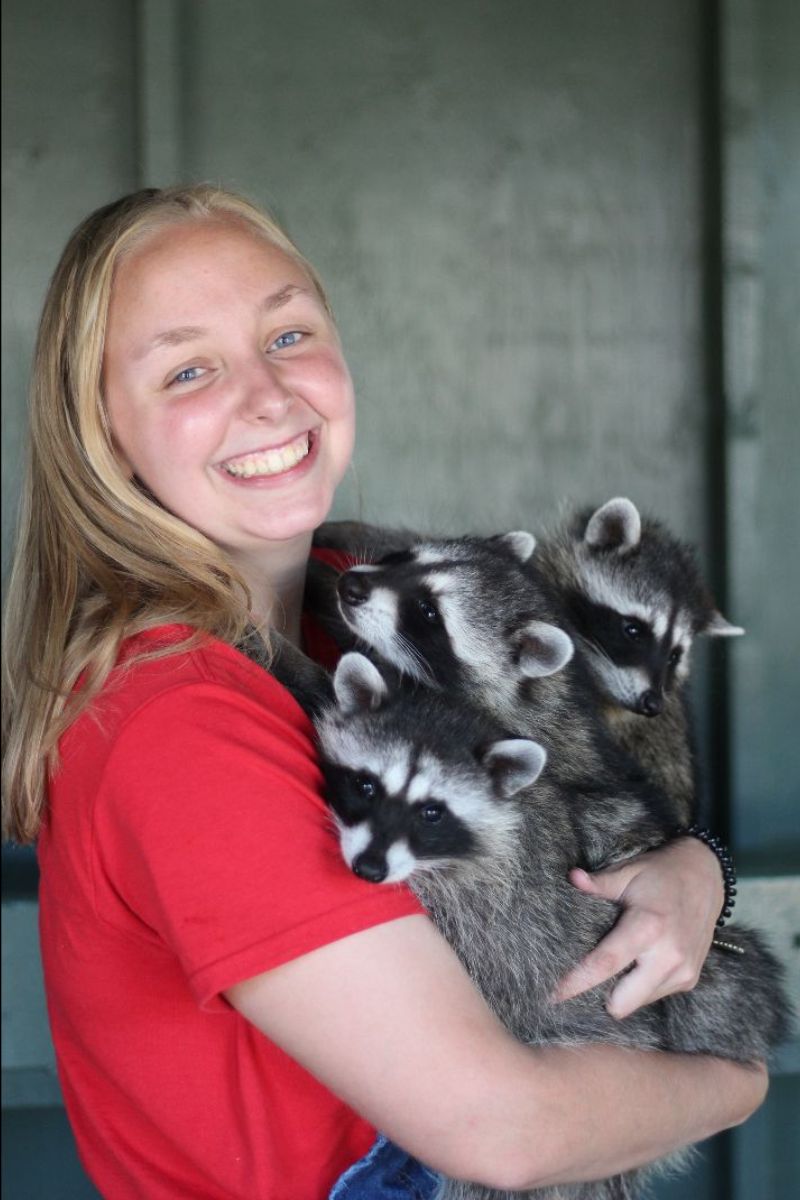 Why She's Awesome:
She spent three months this summer taking care of squirrels, skunks, rabbits, and raccoons at Critter Care Wildlife Society in Langley, British Columbia in Canada. She worked with people around the world, bottle feeding babies and going on animal rescues and releases. In total, she cared for roughly 48 animals throughout her internship!
What She Had To Say About It:
"Previously to Critter Care, I had experience bottle feeding kittens. I did not realize how incomparable that would be to feeding and raising baby raccoons! They are wild animals, but they also became my children. My memories of them are something I will cherish for the rest of my life. Nothing can replace the proud moment in your heart when your first animal gets released. Based on the entire opportunity, I can say that it was the most challenging but also most rewarding adventure I have ever been on."
The Value of Honors:
"The Honors College helped give me the courage to try for an opportunity that seemed out of my reach. A year earlier, I would have thought traveling to British Columbia for three months was not a journey I was ready for, but Honors helped me realize my time to succeed starts now."
MOATAZ ABDELRASOUL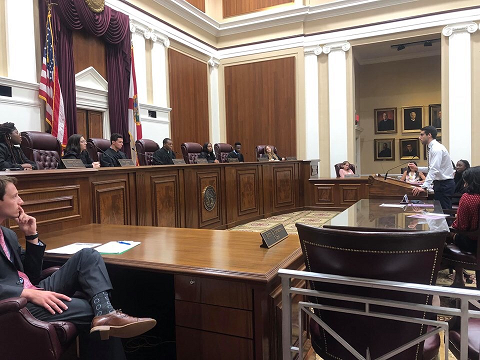 Why He's Awesome:
This past summer, he was one of 60 students selected to take part in the Donald J. Weidner Summer for Undergraduates Program at Florida State University College of Law. The month-long immersion into legal study consisted of taking two law school courses, experiencing a law school final exam, delivering a mock oral argument, visiting the Florida Capitol and Supreme Court, and networking with prominent judges and attorneys. To top it off, he made us all proud by receiving the Professionalism Award at the conclusion of the program!
What He Had To Say About It:
"The program provided the opportunity to learn of various career paths available to law school graduates, including non-traditional professions. In addition, the relationships formed with fellow program participants will prove to be extremely valuable as we each progress through our academic and professional journeys. I cannot stress enough how invaluable the experience is to anyone who has even the slightest interest in attending law school."
The Value of Honors:
"The Honors College, and the qualities it has instilled in me, proved to be extremely beneficial during my experience. The tenets of Research & Scholarship and Leadership & Engagement were on full display as the program allowed me to both compile and present legal research, as well as engaging productively with others in a group-based environment. The Honors College has also impressed upon me the importance of leadership, and I believe this proved integral to being given the Professionalism Award."
Jacquelyn Chapman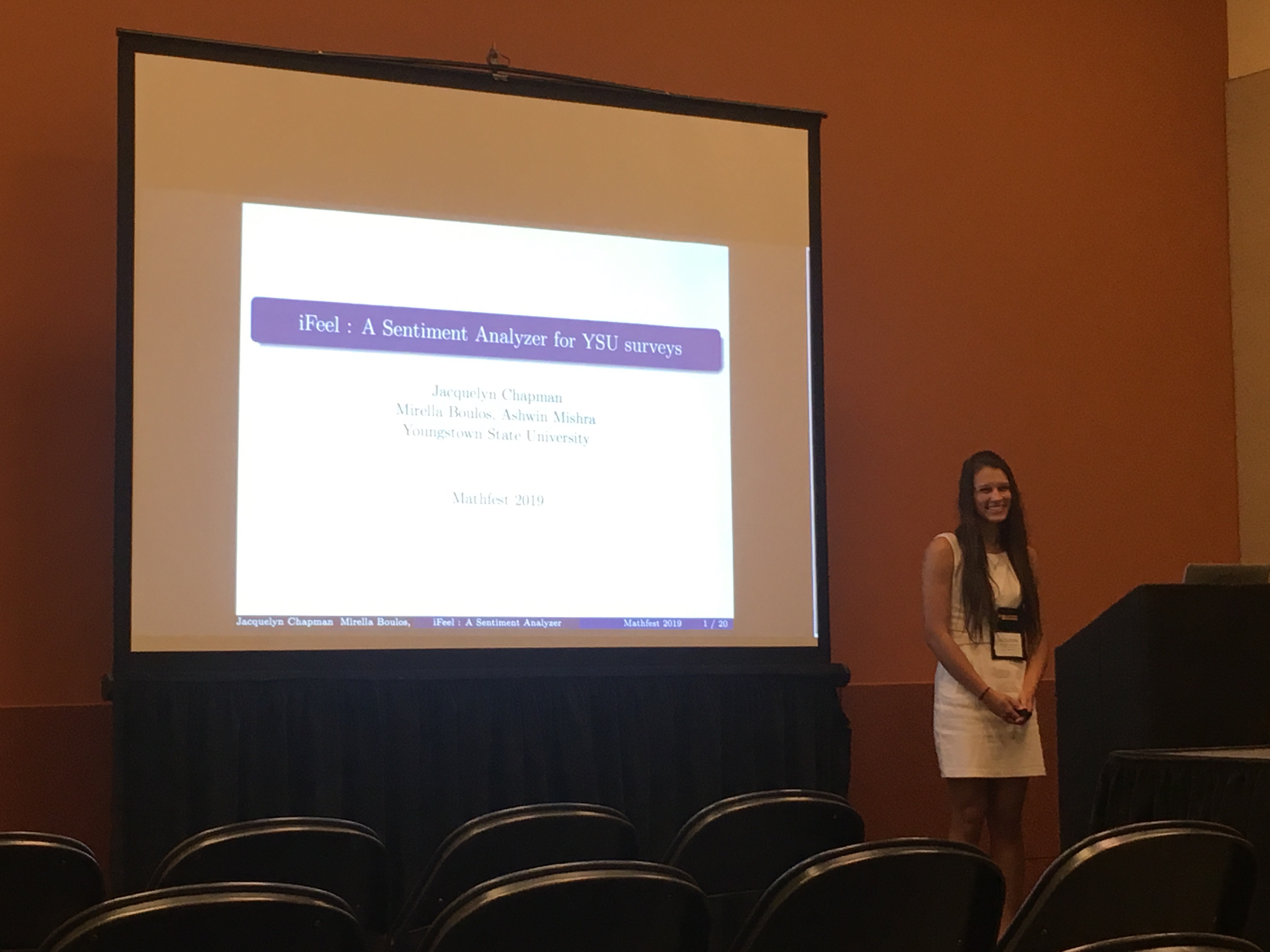 Why She's Awesome:
She's been doing research in mathematics since spring semester of her freshman year. Her most recent topic is sentiment analysis, where she and her group created a program to judge the emotional tone behind text. Imagine the value of this if you're a business trying to see if people are saying good things about your products on social media! She has presented her work at several local and national conferences.
What She Had To Say About It:
"While my commitment to research during busy semesters has been not as strong, I see the value in doing research and could not picture a semester without it! It was incredible to be able to share something as fascinating as sentiment analysis with others, but it was equally as great meeting people and spending time with my math family."
The Value of Honors:
"The Honors College prepared me for the experience of presenting research by fine-tuning my public speaking skills. Through Introduction to Honors and other Honors classes where making speeches and presentations are required, I have learned what it takes to make a good presentation and how to keep people interested in what you're talking about. They also helped me come out of my shell and not be afraid to jump on board with opportunities like this."
Brooke Schaefers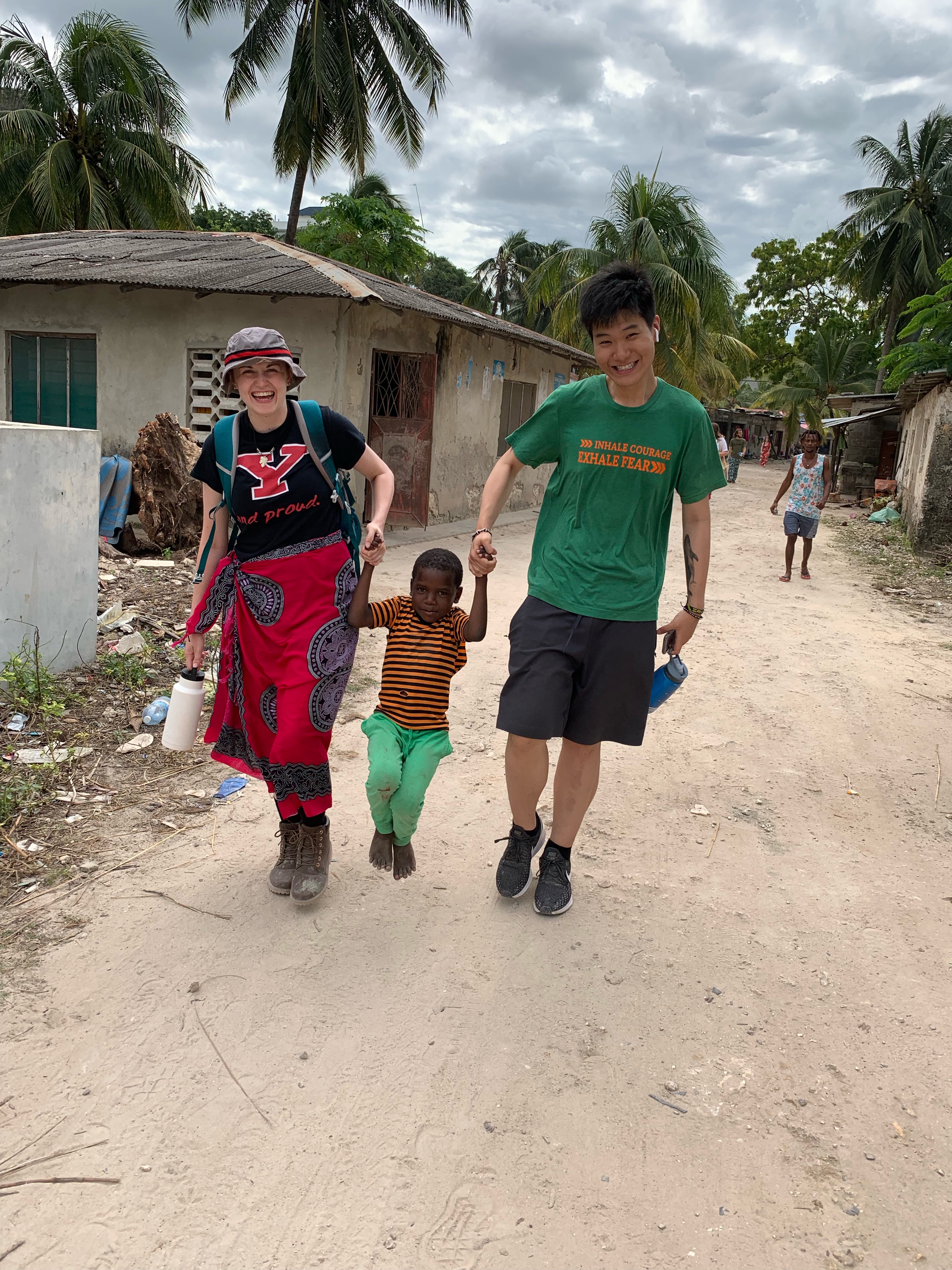 Why She's Awesome:
She spent four weeks in Tanzania, Africa this summer teaching a men's intermediate class on English, helping them perfect their grammar. She also worked on construction projects in the afternoons such as eco-blocks and permaculture gardens. Oh, and she climbed Mt. Kilimanjaro. No big deal.
What She Had To Say About It:
"From this trip, I came back a completely different person. Not only did I dive into a completely new culture, the locals accepted me as their own. My eyes were opened to see the daily struggles in life that these people endure just to survive. Even though times may have been tough, the locals have a strong sense of community. A huge lesson I took home is the importance of education by seeing the locals dedication to their education. Students would wake up 2 hours early just to make sure they arrived to school on time. Overall it was truly a humbling experience and it inspired me to continue making a differences in people's lives who don't have access to the opportunities we take for granted."
The Value of Honors:
"The Honors College provided my with a good foundation of many skills that I was able to use while volunteering, like leadership skills that I was able to incorporate into my lesson plans. All my organizations in the Honors College allowed me to feel comfortable speaking in front of the students and confident to try new things. It also taught me that there is a bigger world out there than Youngstown, Ohio and that there are always doors to new opportunities if you willing to take that step."