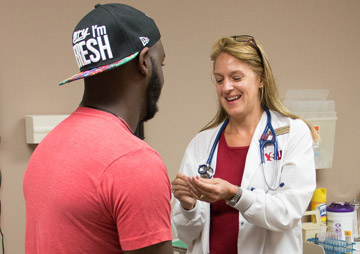 The CDC continues to recommend vaccination for everyone 6 months of age and older. The flu vaccine protects against influenza viruses. Every year a vaccine is developed that contains virus strains that are believed will cause flu in the upcoming influenza season. For this reason, and also because immunity decreases after a year, the influenza vaccine is given yearly.

A flu vaccine clinic is done in October at Mercy Health Student Heath Center. Students, faculty and staff will be notified of date and time in Campus Announcements on the YSU website. In the past flu shots ranged from $15 -$25.

The CDC also recommends flu treatment with antiviral drugs for those at risk of serious complications. Those at risk include young children, pregnant women, anyone with chronic health conditions, and individuals older than age 65. Complications of the flu include bacterial pneumonia, ear infections, sinus infections, dehydration, and worsening of chronic conditions.

Be proactive get vaccinated!