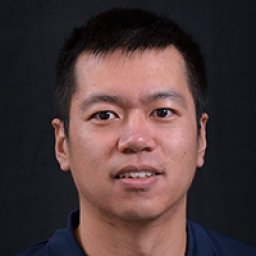 Bio
Dr. Yu completed the Ph.D. degree in Computer Science at Southern Illinois University, Carbondale, IL in May 2013. His Ph.D. thesis focused on query processing and optimization in database management systems. He received an M.S. degree in Mathematics from Shandong University, Jinan, China in 2008 and a B.S. degree in Information and Computational Science from Northeastern University, Shenyang, China in 2005.

Dr. Yu has published many papers in high-quality journals and conferences such as the International Journal of Big Data, BMC genomics, IEEE Big Data, SIGMOD, DEXA, etc. His paper was awarded the Best Paper Award of the International Conference of Software Engineering and Data Engineering (SEDE) in 2019. He serves as a reviewer and an associate editor for scholarly journals and a committee member of international conferences. His research was supported by external funding sources including Amazon Inc. and the Computer Research Association.

Dr. Yu serves as the Campus Champion of NSF Extreme Science and Engineering Discovery Environment (XSEDE) at YSU. His services include helping YSU researchers to apply for computing grants in XSEDE and use its vast supercomputing resources. In addition, he has been collaborating with XSEDE and Pittsburgh Supercomputing Center (PSC) to bring national workshop series on High-Performance Computing (HPC) to YSU since 2014.
Research Lab
YSU Data Lab is a research lab focusing on the research of data-oriented sciences. Dr. Yu and his students work on multiple cutting-edge research projects in this lab. This lab is also operating multiple high-performance research clouds including Sarah Cloud and YSU STEM Cloud.
Research Interests
Database Management Systems

Query Processing and Query Optimization
Semi-Structured Databases

Big Data Management and Analytics

Approximate Query Processing
NoSQL Databases

Data Science

Bioinformatics
Analytics of Social and Business Data

Cloud Computing

Cloud-Based Data Management
Hybrid Cloud Infrastructure