YSURF partners with Israeli startup, PrintSYSt
The Youngstown State University Research Foundation has signed a partnership agreement with the Israeli startup PrintSYSt to help make 3D-printing simpler and more accessible.
"YSURF and the Youngstown Business Incubator look forward to bringing PrintSYSt's state-of-the-art technology platform to Youngstown," YSU President Jim Tressel said.

"This partnership is yet another result of our continuing efforts to create strong ties to Israel and to build relationships that benefit our students, our faculty and the entire Mahoning Valley community."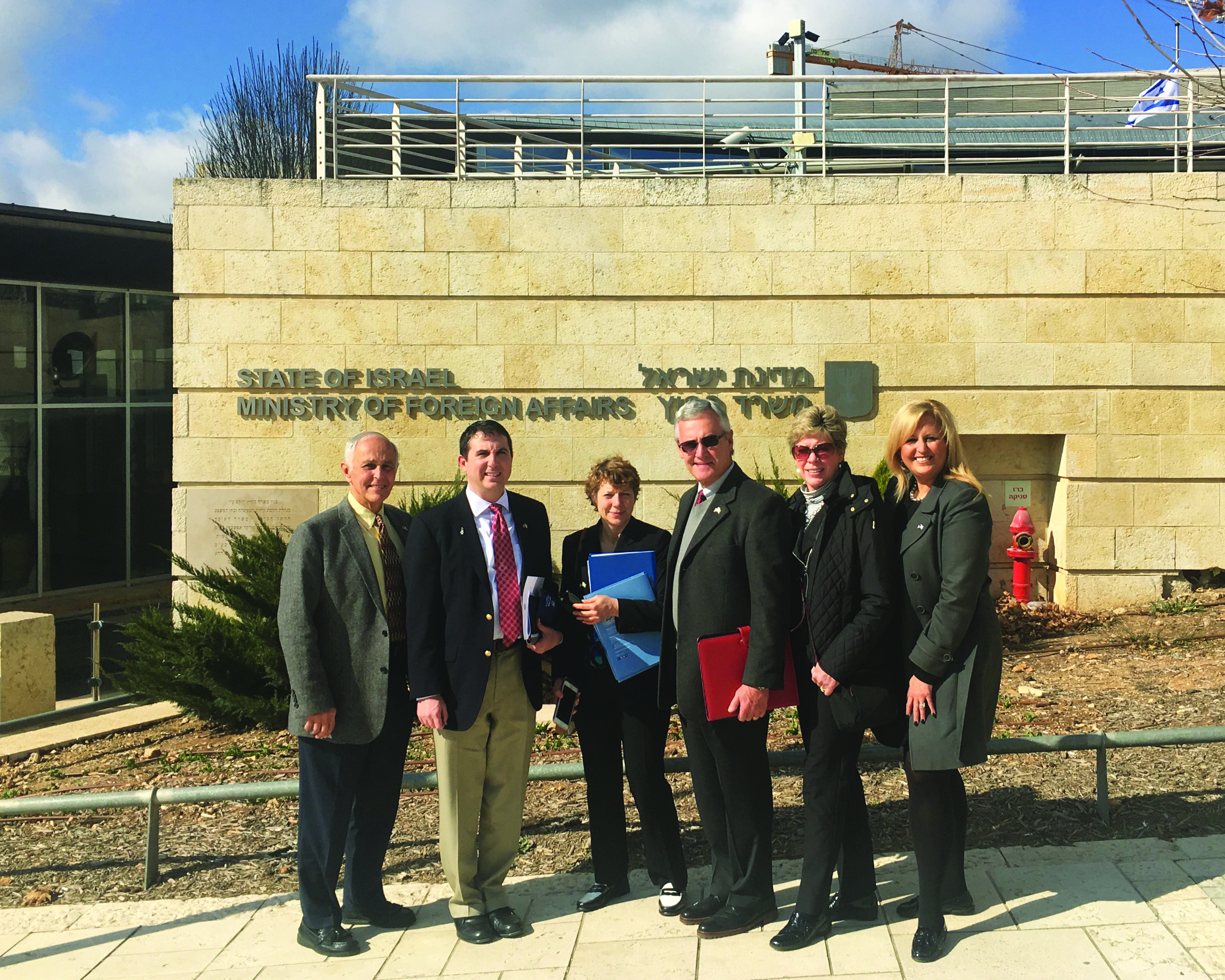 Tressel and YBI Chief Operating Officer Barb Ewing were part of a delegation that visited Israel in January 2017 to help explore possible joint research, industry partnerships, business connections, student internships and faculty exchanges.
PrintSYSt was one of the companies identified during that trip, which also included Brett Conner, YSU director of Advanced Manufacturing and Workforce Initiatives and associate professor of Mechanical and Industrial Engineering.
The visit was organized by the Youngstown Area Jewish Federation and sponsored in part by the Thomases Family Foundation of the Youngstown Area Jewish Federation.
PrintSYSt has patented an application that is designed to assist users to 3D print faster with a variety of designs and to achieve new peaks in printing. The company released its PrintSYSt Beta 0.1 version in June 2017 and is collaborating with academic and commercial 3D printing service providers in Europe, Asia, Australia and now, with the YSU partnership, in the United States.
"Using artificial intelligence and machine-learning patented technologies, PrintSYSt developed a one-button, 3D printing solution to enable intuitive user experience that bridges the gap between users and the complex 3D printing process," said Itamar Yona, chief executive and founder of the startup.
Mike Hripko, YSU Research Foundation president and YSU associate vice president for Research, said PrintSYSt will be applied in support of printing equipment at YSU and YBI. YSU is home to commercial equipment representing all seven methods of 3D printing, believed to be the first such technological milestone in the eastern United States.
The YSU-PrintSYSt agreement is the latest partnership coming out of the 2017 trip to Israel. In July, the president of Western Galilee College, Dov Dvir, made a return trip to Youngstown and signed a memorandum of understanding for a variety of educational collaborations with YSU. In October, YBI announced a new partnership with The Junction, a business accelerator in Israel, to create the Israel-YBI Collaborative. And in March, a group of 10 Criminal Justice majors and 10 Nursing majors travel to Israel, including visits to prisons and medical facilities.
"America Makes and the National Center for Defense Manufacturing and Machining are pleased to support this effort and specifically this investment in the North Eastern Ohio Additive Manufacturing Cluster," said Scott Deutsch, America Makes communications manager.

"This exciting innovation — integrating automated software with the potential of additive manufacturing — brings new possibilities to the additive community. Accelerating the adoption of additive manufacturing is at the core of what America Makes is all about. Innovation such as this increases the awareness and understanding of the amazing possibilities of this technology to the end user and the manufacturing supply chain."

America Makes is the National Additive Manufacturing Innovation Institute. As the national accelerator for additive manufacturing, America Makes is the nation's leading and collaborative partner in AM and 3DP technology research, discovery, creation, and innovation. Structured as a public-private partnership with member organizations from industry, academia, government, non-government agencies, and workforce and economic development resources, we are working together to innovate and accelerate AM to increase our nation's global manufacturing competitiveness. Based in Youngstown, Ohio, America Makes is the first Institute within the Manufacturing USA infrastructure and is driven by the National Center for Defense Manufacturing and Machining (NCDMM). For more information about America Makes, visit http://americamakes.us.

The YSU Research Foundation is a non-profit corporation operated for the benefit of Youngstown State University. YSURF provides innovation support services, enables regional economic development, administers intellectual property, and sponsors and markets research for the benefit of Youngstown State University.

YBI, recognized as the No.1 High Impact Incubation Program in North America by UBI Global, is an internationally-recognized program focused on the development of software and additive manufacturing companies in the Mahoning Valley.