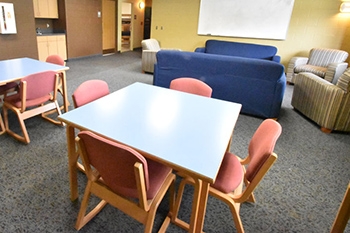 18 Person Suite Common Area
An 18 person suite consists of nine double rooms surrounding a large, fully furnished private common area with sink and cabinet storage, and a bathroom.
---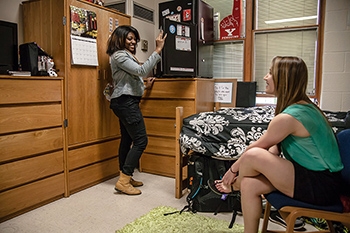 18 Person Suite Bedroom
Two beds (extra long twin mattresses).
Two of each: wardrobes, desks, dressers, bookcases, trashcans.
All furniture is moveable.
Each room has its own individually controlled heating and air conditioning, wireless internet access, 1 wired internet connection per person, 1 phone jack and 1 cable jack.
---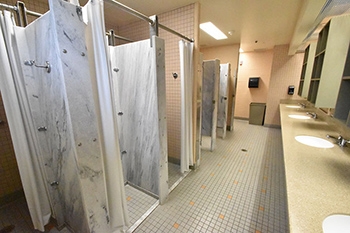 18 Person Suite Bathroom
Four sinks.
Three stalls.
Four showers and a bathtub.
Built in shelves to store personal items.