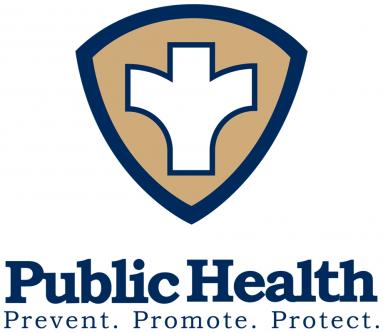 Welcome to the Online Bachelor of Science in Applied Science,
Public Health Program at Youngstown State University
YSU offers the Bachelor of Science in Applied Science (BSAS) in Public Health degree program in an online format. The program can be completed in eight semesters if students average 16 hours per semester. The program offers minors in public health, community health planning and promotion, and environmental health and safety.
There are five standard areas in public health training that enable students to perform the essential services of public health. These are epidemiology, biostatistics, health services administration, environmental health and behavioral science/health education. The curriculum for the online bachelor's degree in public health addresses each of the five core areas through multiple courses. This curriculum enables mastery at the bachelor's level of the nationally recognized Public Health Core Competencies, and it requires an internship tailored to the area of public health interests of each student. This contemporary major also includes two 3-semester hour courses in bioterrorism, mass casualty, and crisis management in public health. 
The BSAS in Public Health degree program can also prepare the student to become a Certified Health Education Specialist (CHES) or be eligible to take the sanitarian examination. CHES assesses individual and community health needs; plan and implement effective health education and health promotion programs; coordinate and manage the provision of health education and promotion services; effectively communicate health and health education needs, concerns and resources; and conduct program evaluation. Sanitarians promote public health by conducting environmental health inspections and related activities for settings such as food service establishments (restaurants), children's camps, hotels, campgrounds, swimming pools, bathing beaches, water and sewage treatment systems, hospitals, long term and adult care facilities, and diagnostic and treatment centers.
Public health professionals work in multiple settings: public, non-profit, academic, and private.