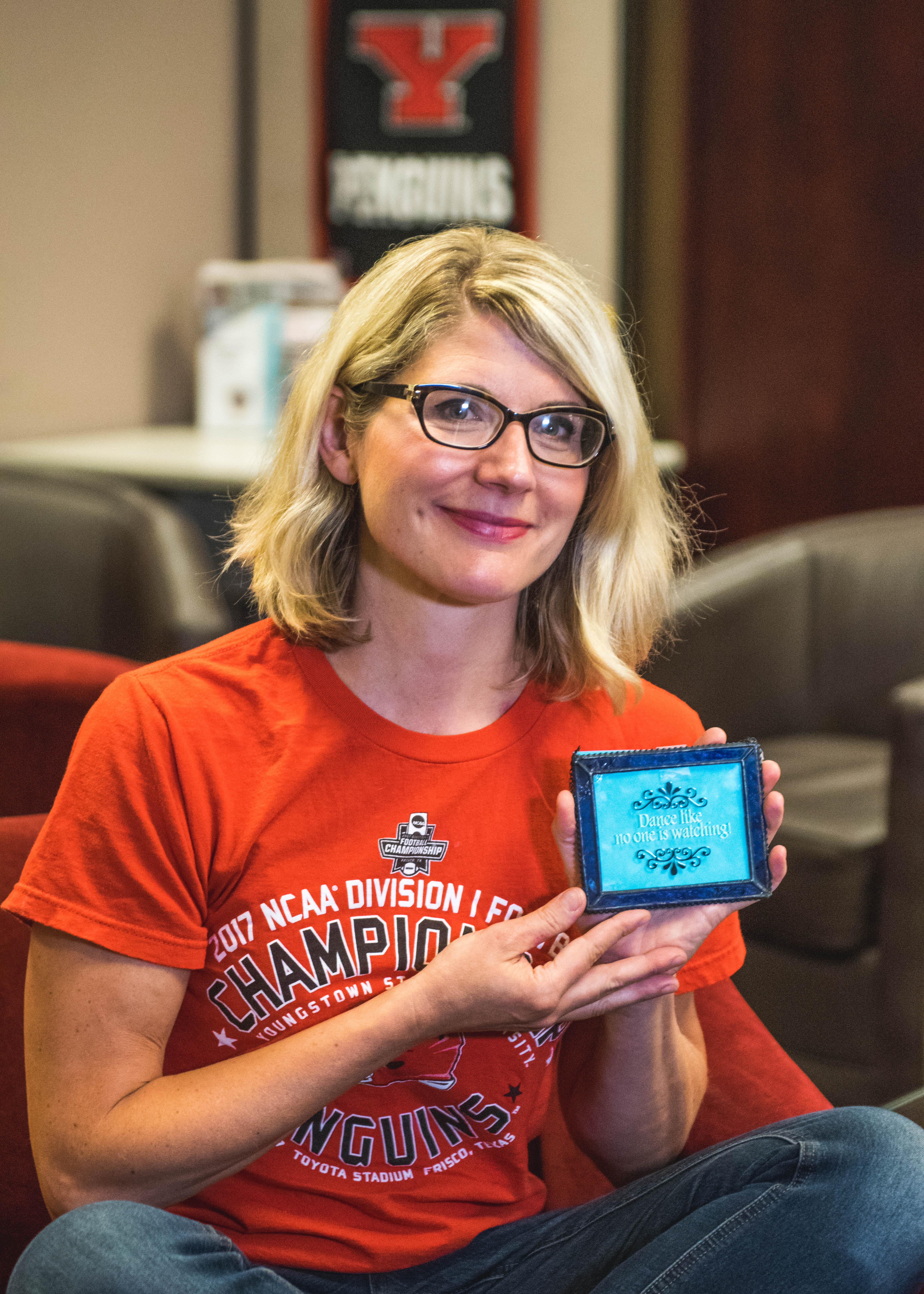 Hello! My name is Robin Sakonyi, and I am the Associate Director in the Center for Student Progress. I've worked in the CSP for the past 11 years, overseeing both the tutoring (2005-2016) and Supplemental Instruction (2005-2011) programs. As Associate Director, I am involved in all aspects of the learning center.
I earned a Bachelor of Arts Degree from the University of Pittsburgh (PA) in 1996 and Master of Arts Degree in Student Personnel from Slippery Rock University (PA) in 2002. It has been my pleasure to have worked with students in a variety of capacities in higher education for the past 16 years. Students, parents, faculty and staff…I look forward to forging fruitful partnerships with all of you as we work together to create YSU success stories!
Please stop by and see me in the CSP in Kilcawley Center!
Get to know more about me...
What is your favorite hometown restaurant?
Muscarella's in Sharpsville, Pennsylvania
If you knew you could never fail, what is something you would try?
What advice would you give your 20 year old self?
Take advantage of as many opportunities as you can, including Study Abroad!
If you could see anyone in concert (dead or alive) who would you go see?
Favorite memory in college:
Interning at the Baltimore Museum of Art.