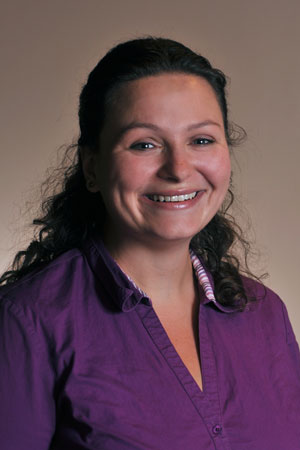 Associate Professor in the Department of Communication
Education
PhD, Kent State University
MA, Northern Illinois University
BA, Olivet College
Recent Publications
Curnalia, R. M. L., & Ferris, A.L. (in press for 2014). Concepts, Sources, Integration: A Step-by-Step Guiding to Writing Your Literature Review in Communication. Dubuque, IA: Kendall-Hunt.
Curnalia, R. M. L. (in press for 2014). Fear Tactics in Political Campaigns. In M. Shally-Jensen (Ed.) American Political Culture: An Encyclopedia. Santa Barbara, CA: ABC-CLIO.
Curnalia, R. M. L. (2014). Frugal reality TV during the Great Recession: A qualitative content analysis of TLC's Extreme Couponing. In A. F. Slade, D. Givens-Carooll, & A. J. Narro (Eds) Reality Television: Oddities of Culture. Lexington Press.
Curnalia, R. M. L., & Mermer, D. L. (2014). The 'Ice Queen' melted and it won her the primary: Evidence of gender stereotypes and the double bind in news frames of Hillary Clinton's 'emotional moment'. Qualitative Research Reports in Communication, 15.
Curnalia, R. M. L., & Wecht, C. L., & Ferris, A. L. (2014). Becoming a Critic: An Introduction to Analyzing Media Content. Dubuque, IA: Kendall-Hunt.
Curnalia, R. M. L., & Mermer, D. L. (2013). Integrating uses and gratifications with the theory of planned behavior to explain political disaffection and engagement. American Communication Journal, 15.
Curnalia, R. M. L. (2013). The frightening state of political discourse: A case study of the use of fear in the 2012 GOP primary. In C. E. Rountree (Ed.) Venomous Rhetoric on the Political Right and Left. Praeger.
Research Interests
Persuasion theory as it applies to political campaigns, news, and ideology in entertainment media
Scholarship of teaching and learning
Recent Awards
Dean's Award for Curricular Innovation, 2014
Top three competitive paper, Eastern Communication Association Annual Conference, 2013
Distinguished Professor in University Service, 2012
Advisor to the OCA Student Organization of the Year, Iota Pi Chapter of Lambda Pi Eta, 2009 Dr. Rebecca M L Curnalia
Professor
Communication
Bliss Hall 2017
phone: (330) 475-9295
Bio
A theorist and mixed methods researcher specializing in motivation, learning, and attitude theories. As a teacher, I foster a mentoring relationship with my students and work with them through the process of conducting research to study the issues and topics that are personally and professionally relevant to them. As a researcher, I explore individual differences in media uses, motivations, and effects in my research on literacy and learning.
Research Interests
Literacies: Digital, information, media
Mindsets
Teaching and learning
Political activity and knowledge


Teaching Interests
Survey design
Theory applied to social media / digital media
Professional writing / development
Teaching and learning / instructional communication