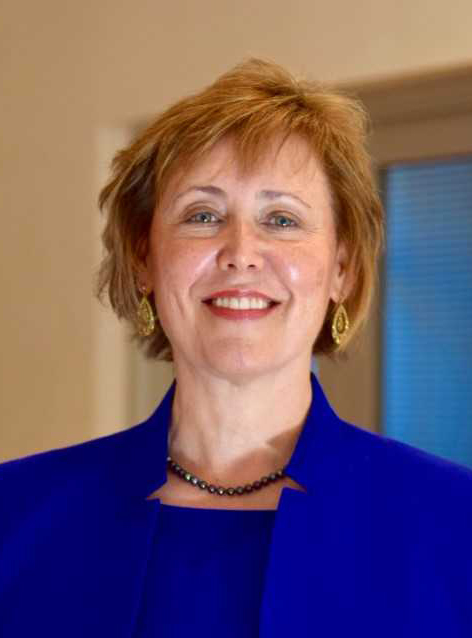 Phyllis M. Paul, Ph.D
Phyllis M. Paul is Dean of the Cliffe College of Creative Arts and Professor in the Dana School of Music at Youngstown State University. Phyllis received the B.M. degree from Lenoir-Rhyne University and the M.M. and Ph.D. in Music Education from Florida State University. She also holds a certificate in music in special education and master class certification in Orff-Schulwerk. Prior to her appointment as Dean, Phyllis taught at the University of Oregon for 13 years, serving as Associate Dean for Graduate and Undergraduate Studies and Head of Music Education.
Phyllis' primary research interests include children's aesthetic experiences with music, music teacher preparation and continuing education, and pre-school at-risk populations. She has published articles in the Journal of Music Therapy, Update: Applications of Research in Music Education, Bulletin of the Council for Research in Music Education, Contributions to Music Education, and General Music Today and is co-author of the text, Winds and Hymns: Resource Guide to Hymns, Chorales, and Spirituals in Select Wind Band Literature, published by Meredith Music. Additional scholarly and professional pursuits include conference and research presentations, grants, workshops, and clinics. She is a past Chair of the National Association for Music Education (NAfME) Affective Special Research Interest Group (SRIG) and previously served as the Northwest Division Representative for the NAfME Early Childhood SRIG.
Phyllis is committed to providing YSU students and our region access to the finest quality arts education and experiences. To that end, she works with faculty, staff, students, and community stakeholders to encourage and support the development of cutting-edge curricular and co-curricular opportunities and increase investments in advanced technologies and facilities. She partners with university and community organizations to host the Pipino Performing Arts Series, which complements the College's already robust arts scene with performances by nationally and internationally renowned artists from various genres. Series highlights have included the Harlem String Quartet, David Krakauer, Philip Huber Marionettes, and Dance Theatre of Harlem. Phyllis collaborates broadly across campus to promote and expand interdisciplinary opportunities, the most recent resulting in the Minor in Interdisciplinary Game Studies, which is offered by faculty in the Cliffe and STEM Colleges. She is also leading a consortium of the area's legacy arts organizations in the development of a formalized Arts Coalition, an initiative that will broaden and further support our relationships and collaborations with our arts and cultural partners and expand our impact in our local schools. Phyllis is dedicated to working with our region's stakeholders to continually increase the presence of the arts in our community, which elevates the quality of all our lives and supports and contributes to the business and economic climate of our region