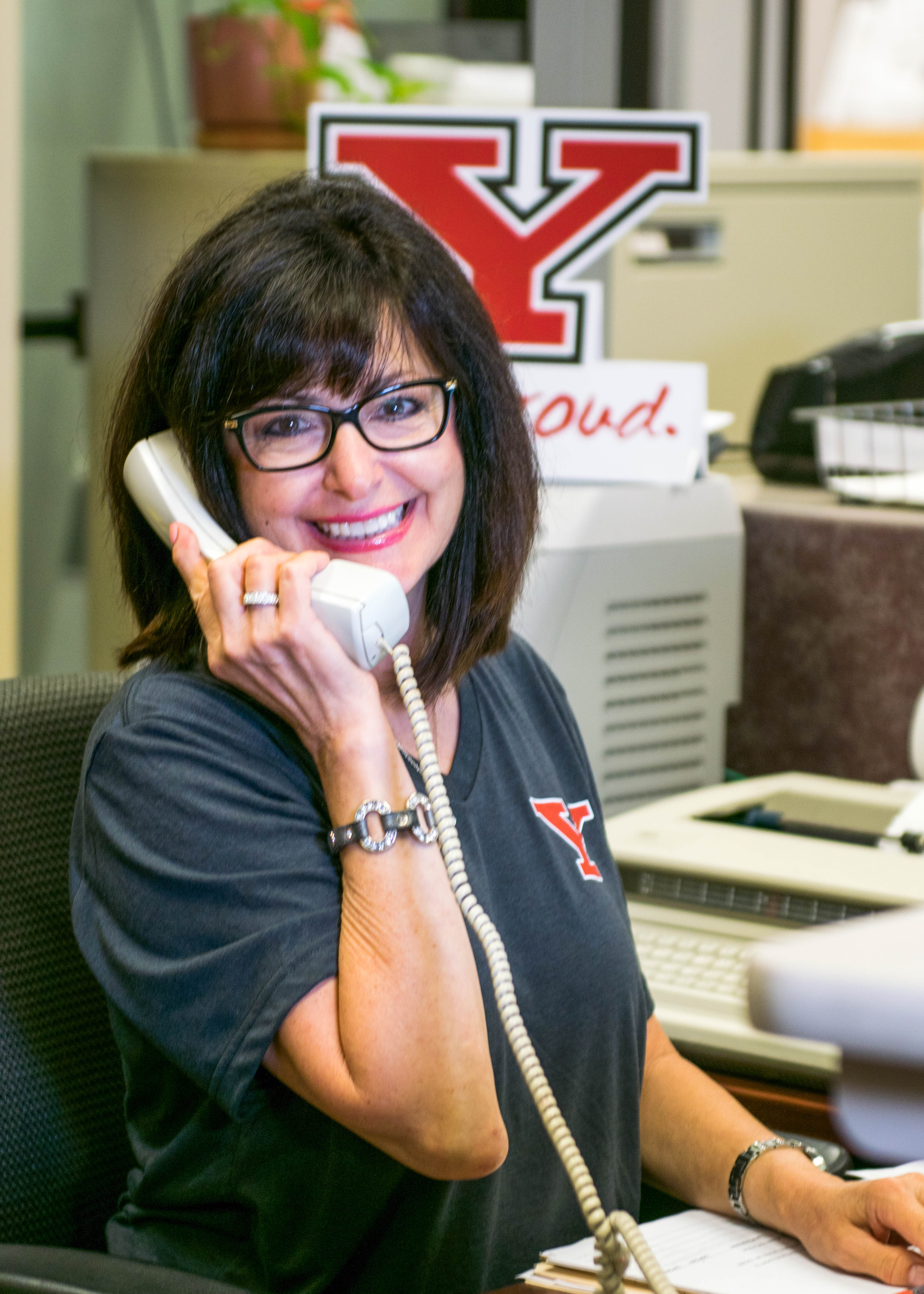 Hi! I'm  Noreen Yazvac, CSP Administrative Assistant 2. I have been employed at YSU for 25 years. My work began in the Athletic Department as a secretary in Sports Information. In 1999 I began working in the Center for Student Progress where I am happy to offer my support to the wonderful students and staff.
I am a graduate of Boardman High School where my concentration was in the business course of study. I furthered my secretarial education at the Mahoning County Joint Vocational School, and have also taken course work in secretarial studies at YSU.  In addition, I received an Associate of Arts Degree in Humanities in 2002; and in 2006, I graduated cum laude with a BA in Art History from YSU.  My hobbies include painting, visiting art museums, and anything related to the art world!  I also enjoy traveling and reading.
If I can be of any assistance to you, please feel free to contact me.
Get to know me more...
What did you want to be when you grew up?
If you could only eat one flavor of ice cream your entire life what would you pick?
Chocolate Pecan — you've got your chocolate which is good for you, and the nuts are protein. So it is healthy!
If you could never fail what would you try?
I'd open an art gallery in Youngstown on the Mahoning River featuring my artist friends' and my own artwork. I'd turn the Mahoning River into an artsy area with restaurants and boutiques.
If you won a free trip to anywhere in the world, where would you go and why?
Italy — I'd like to explore all regions, and especially see where my grandparents came from. Also I want to eat authentic Italian food and drink wine under the Tuscan sun!