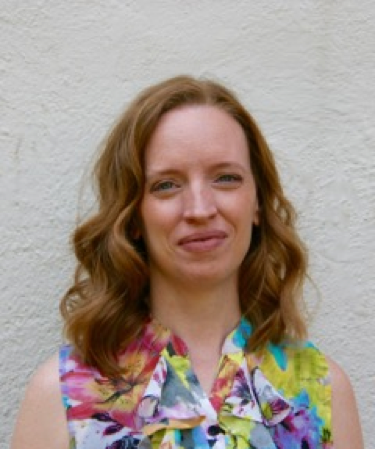 Education
Ph.D., Georgia State University, 2017
Teaching & research interests
A former ESOL and Spanish teacher, Dr. Pettitt's current research and teaching center on literacy and language learning in contexts of migration, as well as the historical, political, and local contexts that shape emergent bilinguals' (English Language Learners') educational experiences. Her work and research with emergent bilinguals spans 20 years, having begun in her hometown of Minneapolis in the late 1990's with refugee-background learners from East Africa, particularly Somalia. Since then, she has taught, conducted teacher development, and carried out research with numerous K-12 and adult schools, teachers, and non-profits serving emergent bilinguals in several areas of the U.S. (Minnesota, Georgia, Ohio). She and her TESOL colleagues support Youngstown-area schools through professional development for TESOL professionals. Her most recent publications focus on ethics in research with refugee-background English learners, particularly those who have experienced interruptions in formal, school-based learning. She particularly enjoys carrying out research and publishing with current and former students, as well as community partners. Her publications appear in Writing Systems Research, Second Language Research, Applied Linguistics, and International Review of Education: Journal of Lifelong Learning.
Select Recent Publications
Pettitt, N. (in press). Weaving reciprocity in research with(in) immigrant and refugee communities. In M. Bigelow and D. Warriner (Eds.), Relationships, Reciprocity and Research with Minoritized Communities: Methodological Meta-reflections on Power and Equity. Bristol, UK: Multilingual Matters.
Pettitt, N. (2018). Refugee women writing themselves into new community spaces: Social inclusion in/beyond the classroom. In J. Crandall & K. Bailey (Eds.) Global perspectives on educational language policies. pp. 56-70. New York, NY: Routledge.
Ennser-Kananen, H. & Pettitt, N. (2017). "I want to speak like the other people": L2 learning as a virtuous spiral for migrant women? International Review of Education: Journal of Lifelong Learning, 63, 583-604. doi: 10.1007/s11159-017-9653-2
Pettitt, N., Ekers, A., Campbell, C. & Gure, M. (2017). Critical service-learning in adult ESOL teacher preparation: Reflections from the field. GATESOL In Action, Oct. 2017. ISSN 2331-6845.
Thomas, M. & Pettitt, N. (2017). Informed consent in research on second language acquisition. Second Language Research, 33, 271-288. doi: 10.1177/0267658316670206
Courses regularly taught at YSU
ENGL 3750 (Language & Culture), ENGL 4852 (Linguistics & Literacy), ENGL 4856/6956 (TESOL Methods).
Special projects/service initiatives
Director of TESOL/Linguistics Program