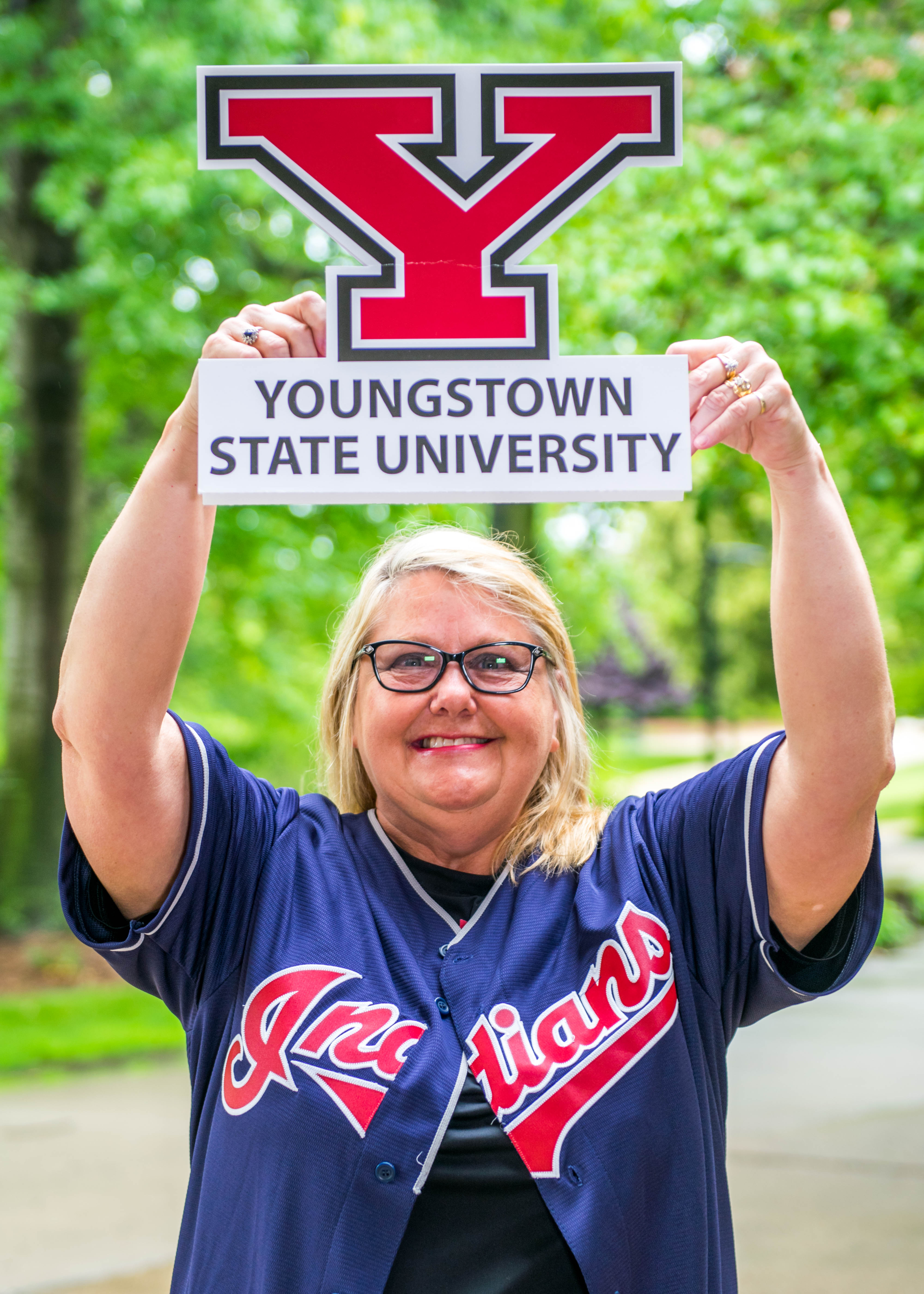 Hi! My name is Debbie Moy and I am the Administrative Assistant 1 in the Center for Student Progress Disability Services.
Following graduation from Mathews High School, I was employed at two local financial institutions then moved to the Detroit area, and was employed by an on-line computer company in customer service installing and training credit union software. I returned to the area and began with a Sharon, PA computer company traveling nationwide installing and training custom accounting and word processing packages. I assisted in a family contracting business part time while starting my family then returned to the work force full time as an administrative assistant at a local trucking company, in the sales department of a local television station, and then a newspaper.
I proudly began my career at Youngstown State University in 2000 teaching introductory computer courses through the Metro College. I started full time with YSU as a secretary in the Office of Professional Practice in the Williamson College of Business then moved to the School of Graduate Studies and Research before joining this team in the Center for Student Progress. I am excited to be here and look forward to assisting you.
Please feel free to contact me.
Get to know me more...
If you could be any animal what would you pick and why?
Cat — they are independent, know what they want, and are deeply loved (by their owners)
Cleveland or Pittsburgh?
If you won a free trip to anywhere in the world, where would you go and why?
What advice would you give to your 20 year old self?
Stay the course and never give up