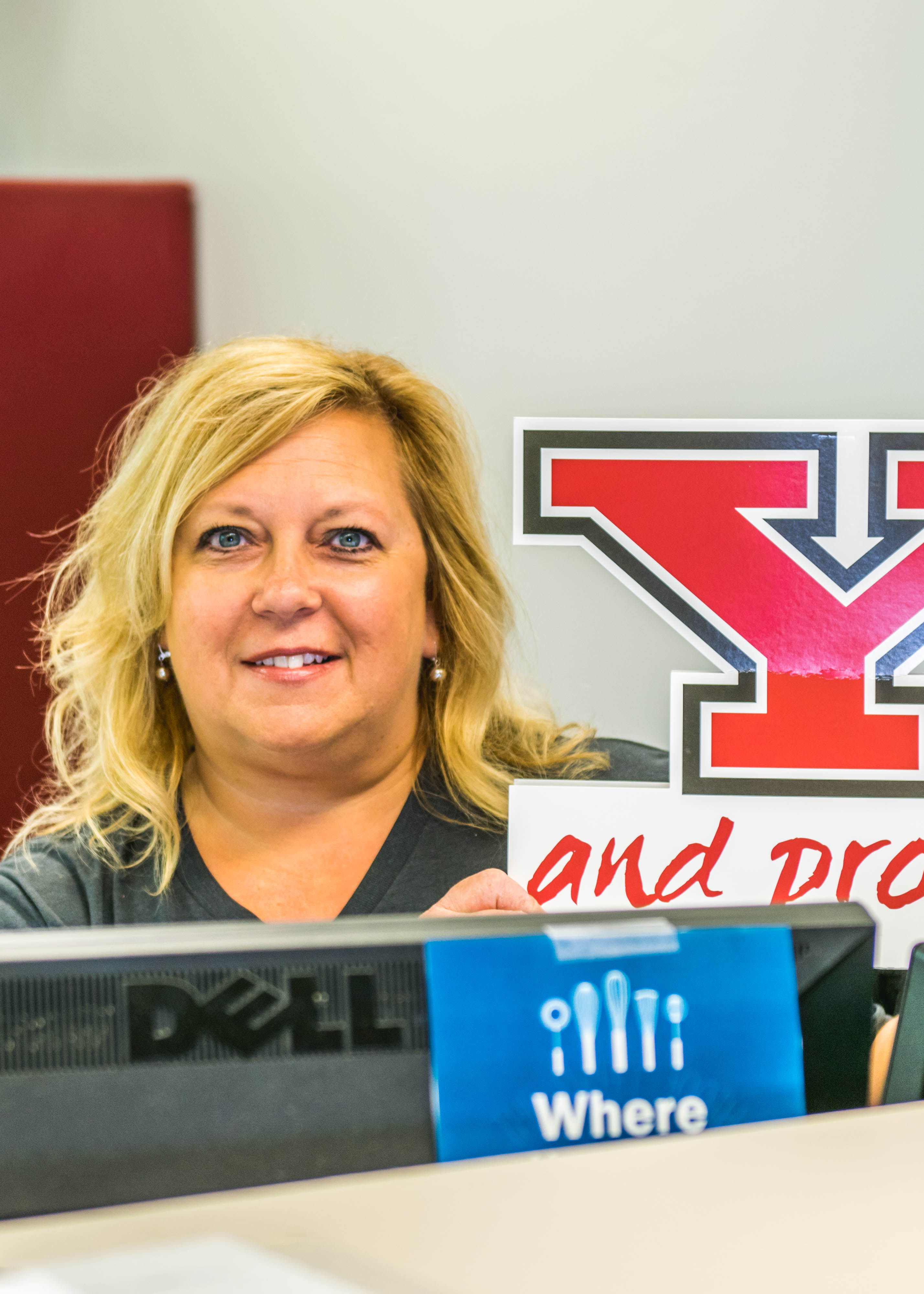 Hello! I am Chris DiIanni, CSP Administrative Assistant. I started my career here at YSU at the Center for Student Progress/Tutorial Services in 2007. I was previously employed as a secretary at Glenwood Middle School in the Boardman Local School District. I enjoy being part of such a wonderful team and assisting the students, coordinators, the associate director and director.
I am a graduate of Chaney High School and I furthered my secretarial and medical education at the Mahoning County Joint Vocational School with courses in Medical Assisting and Transcription. I also attended YSU for two years.
My husband Frank and I have four children, I enjoy watching sporting events, cooking, baking, and being at a beach whenever I can!
If I can be of any assistance to you, please feel free to contact me.
Get to know me more...
Favorite hometown restaurant:
If you knew you could never fail what is someting you would try?
If you won a free trip to anywhere in the world, where would you go and why?
Italy, I would love to see the small village my in-laws came from.
Your favorite thing about Youngstown State Univeristy: