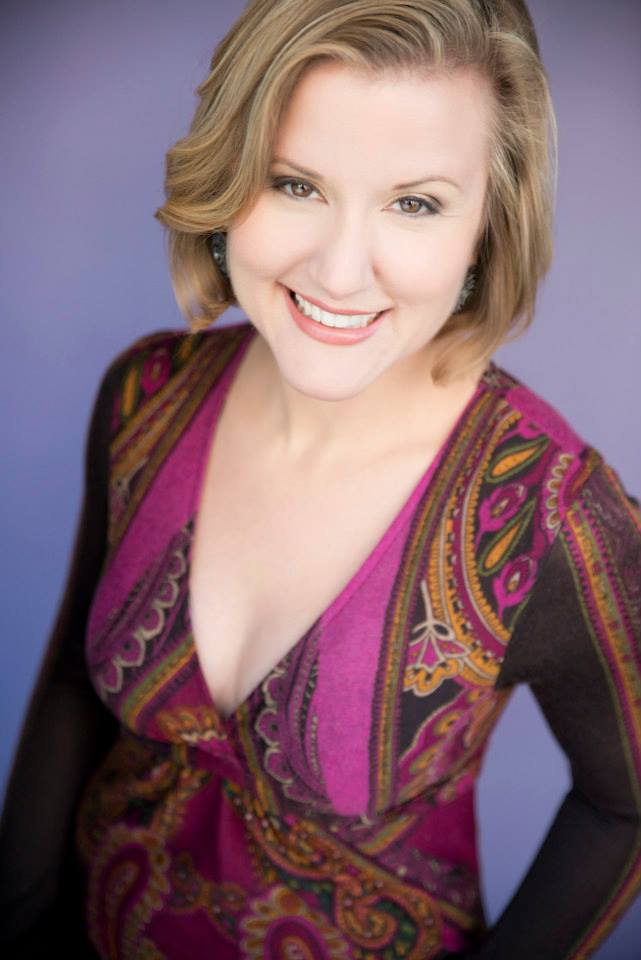 Amanda Beagle has spent the greater part of her professional life invested in the development of young people through the arts. From teaching artistry to private vocal instruction, she is committed to empowering young artists to live their values, honor their stories and take charge of their careers with confidence. A native of Howland, OH Amanda obtained her Bachelor of Music in Vocal Performance from the Dana School of Music and earned a Master of Science in Entertainment Business from Full Sail University.
Ms. Beagle's professional performance career has crossed into several different arenas. She made her NYC debut at Lincoln Center in the Little Orchestra Society's production of Babes in Toyland. She toured the world as a production vocalist for Holland America Cruise Lines singing in their Showroom at Sea productions and has performed in several regional theater productions. A proud member of the Actors Equity Association, some of her favorites include The Wizard of Oz, Les Miserables, Into the Woods, The Music Man and Beauty and the Beast. She has produced her own concerts at The Metropolitan Room and has performed at Don't Tell Mama's NYC and on Lake Chautauqua's floating stage. In 2017, she produced and recorded her 2nd album, The Italian-American Songbook, paying tribute to the likes of Connie Francis, Rosemary Clooney, Dean Martin and many more. She has taken her Italian-American band show on the road throughout Ohio, Pennsylvania, New Jersey, New York, West Virginia and Washington, D.C.
Ms. Beagle has maintained a private vocal studio since 2001, both in the Warren/Youngstown area and New York City preparing young artists for careers as professional singer/dancer/actors. She believes in training singers as elite athletes who can maintain vocal health while sustaining the rigorous and ever changing demands of a career on Broadway and beyond. Ms. Beagle uses her background in Entertainment Business to help her students consider how they are marketable in this highly competitive field.
A former Miss Ohio, Ms. Beagle competed live in Atlantic City for the title of Miss America 2005 where she was a non-finalist talent award winner. An advocate for arts integrated classroom curriculum and after-school programming, Ms. Beagle made promoting literacy through the arts her platform issue for Miss America. A longtime teaching artist for Youngstown's SMARTS-Students Motivated by the Arts, Amanda helped facilitate the Metropolitan Opera Guild's Creating Original Opera program with numerous Youngstown City School students, guiding them to write, produce and perform their own works of music theatre. During her time living in NYC, she trained extensively with Lincoln Center Education and The City College of New York in teaching artistry and Educational Theatre and taught applied theatre for after-school programs in Manhattan.