An important determinant of a program's quality is the quality of the faculty. All of the faculty teaching in the Online Master of Arts in Financial Economics program have doctorates in either economics or finance.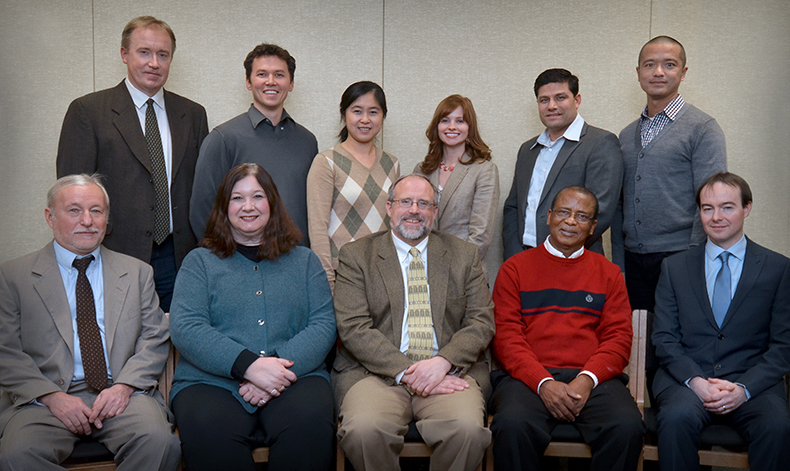 Department of Economics – Back row (from left): Tomi Ovaska, AJ Sumell, Yaqin Wang, Sarah Jenyk, Yogesh Uppal, Ou Hu.Front row: Dennis Petruska, Nancy O'Hara (Administrative Assistant), Tod Porter (Chair), Ebenge Usip (Graduate Coordinator), Joseph Palardy. Not pictured: Jolien Helsel. Finance faculty (not pictured): Hauiyu (Peter) Chen, Fran Wolf, and Xiaolou Yang.
The faculty in the Department of Economics have active research agendas and have published in a variety of finance journals, including:
Journal of Financial Research
Journal of International Financial Markets, Institutions and Money
Review of Pacific Basin Financial Markets and Policies
Quarterly Review of Economics and Finance
International Economics & Finance Journal
International Research Journal of Finance and Economics  
Frontiers in Finance and Economics
Journal of Multinational Financial Management
The European Journal of Finance
Finance Letters
Journal of Futures Markets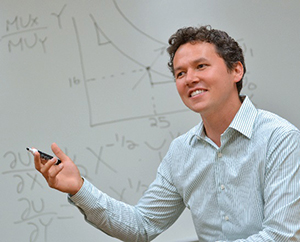 The Economics Department's faculty have also published in a variety of economics journals including:
Public Choice*
Education Economics
Journal of Economic Issues
Review of Applied Economics
International Journal of Development Issues
Journal of Private Enterprise
Economics and Politics
Journal of Education Finance
*An article by one member of the faculty was awarded the 2009 Gordon Tullock Prize for the Best Article in Public Choice by a Younger Scholar.
Visit the Department of Economics for more information about the economics faculty.
Visit the Department of Finance for more information about the finance faculty.