---FOR FACULTY USE ONLY---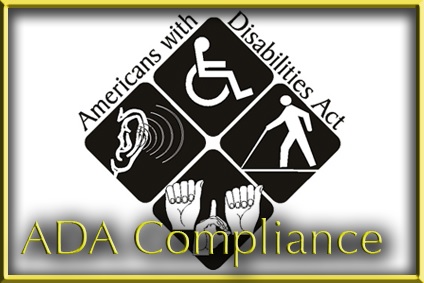 What is the EIT Lab?
EIT stands for Electronic Information Technology. The EIT Lab is part of YSU's Department of Cyberlearning. We provide faculty and the university community with training and support in meeting the federal ADA Compliance standards for their online course materials. The EIT staff is available to work with faculty one-on-one.  Due to limited staffing the lab is not designed to be a drop off service.
Faculty may e-mail or call the lab (x2762) to schedule an appointment to set up one-on-one training.
---
Progress being made on Accessibility Compliance
---
ADA Compliance Resources
ADA Online Accessibility Compliance Course -  This course is currently available for those who utilize the Learning Management System (LMS). For more information, please e-mail the Department of Cyberlearning's Instructional Design & Development Center.
EIT Compliance Project - This website provides information on YSU's commitment to accessibility and provides information on the EIT Work Group, desktop tools, training, software acquisition accessibility policy, printed materials, and frequently asked questions.