Industry & professional profiles
Career advice media
Company profiles & rankings
Job & internship board
Over 100 career guides
Full-text career e-books
All from inside Handshake
For some students, choosing a career is simple, for others, the path is not so clear.  The Office of Career Services offers an online assessment tool you may use from any computer to help you narrow your focus.  Please go to myplan.com and follow the instructions listed below.  Once you have completed the assessment, we encourage you to make an appointment with our Career Planning Coordinator to review your results and answer any questions you may have.  If you are having difficulty with the site, please contact us and we will be happy to assist you.
Creating your free account
Click on the Assessment tab (top of page)
Select Create Free Account (left side of the page)
Register (be sure to choose a username and password that you will remember!)
Enter the following license code: A5UCCLWB
Click on Take an Assessment

You may take all four assessments but our office only needs those listed below:

Career Personality Test (click on Start Test button)
Career and Interest Inventory (click on Start Test button)
What can I do with this major?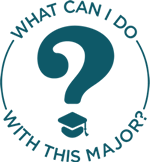 What Can I Do With This Major explores multiple majors and helps search for information about your chosen field. This site will help you connect majors to careers. Learn about the typical career areas and the types of employers that hire people with each major, as well as strategies to make you a more marketable candidate. Continue your research on majors and careers through the websites provided.