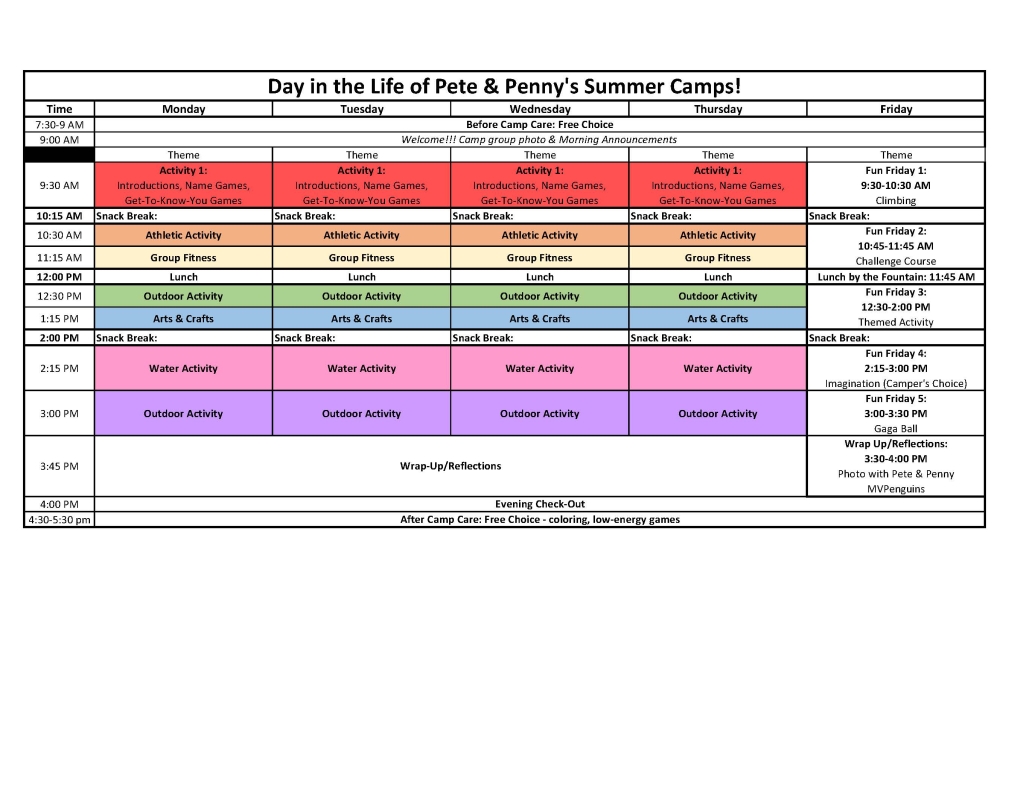 All of our campers will receive their camp shirt during their first week!
We will provide a nutritious snack Monday-Friday. The morning snack is hearty to get them through to lunch and the afternoon snack is tasty to help with their energy towards the end of the day.
Campers must bring their own lunch. Please ensure it is a peanut-free lunch due to allergies.
We will go on field trips to places on or around campus, such as the Planetarium, Mineral Art Museum, Wick Park, and more!
We invite visitors from campus, as well as the Youngstown community, to help lead activities based on the weekly theme!
Fun Friday: We LOVE Fridays! Since it is the last day of camp, we like to have fun. We start the day at the 53-foot rock wall and suspended challenge course. By noon, we make our way to the fountain at the center of campus to eat lunch. You are welcome to join us for fun lunch in the sun!
The rest of the day is filled their activities campers traditionally love the most: imagination (camper's choice activity), gaga ball (classic!), and finally ending the day with a picture with Pete & Penny.