The second Chapter Leaders' Summit took place October 11, 2019. Thanks to all of these dedicated individuals who spent their day learning about campus transformations and exchanging ideas to advance our chapters.
Connecting Proud Penguins to Youngstown State
Our alumni chapters are located all across the country, but if you don't see one near you, contact Heather Belgin and she'll be happy to help you. A full listing of our alumni chapters is located below, with contact info for you to join the fun!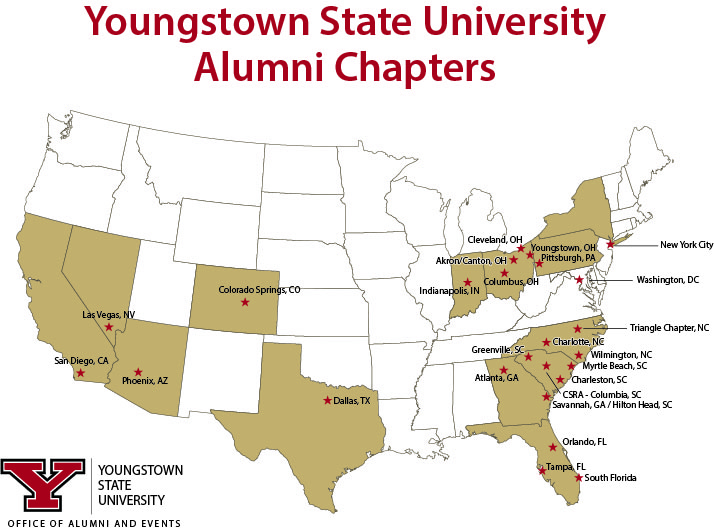 ---
Orlando, FL
Chapter leader: Chynna Thompson '17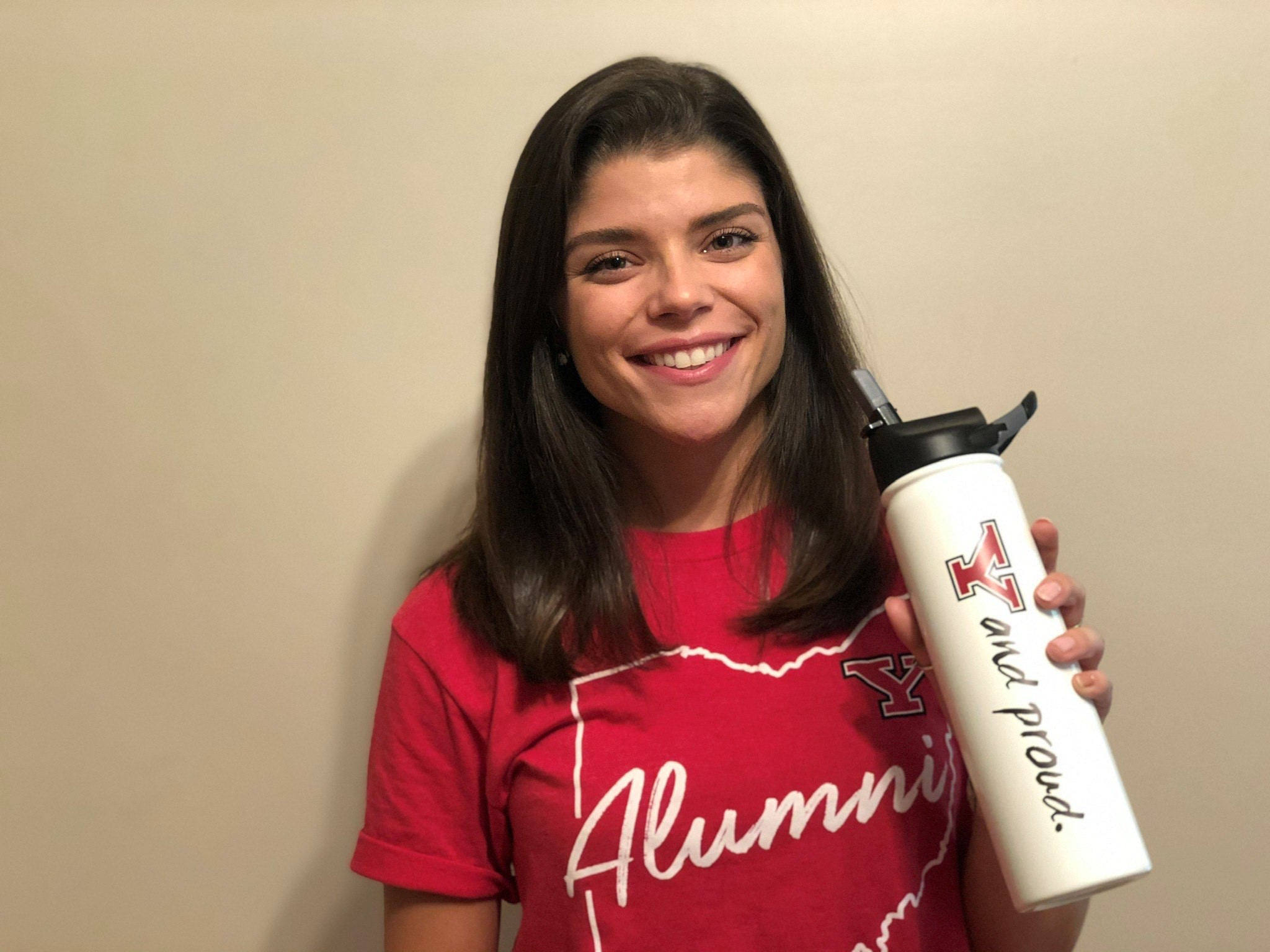 I love being able to bring alumni in the Orlando area together because of the stories we all have to share. Learning about the YSU of the past and sharing present and future endeavors of the university is one way we keep the Penguin Pride alive here in Central Florida! 
Pittsburgh, PA
Chapters leaders: Nick Dubos '88 and Regis Ryan '03.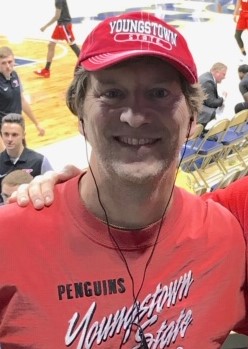 "I believe it is extremely important and valuable for alumni to feel connected to YSU no matter where they live but especially if they moved outside of the Youngstown area. This "connectedness" and pride brings shared meaning, joy, and wonderful memories to our lives. For these reasons I enjoy connecting alumni in Pittsburgh to YSU and each other." – Nick Dubos
South Florida, FL
Chapters leaders: Gina Harwood '11 & Megan Massacci '04.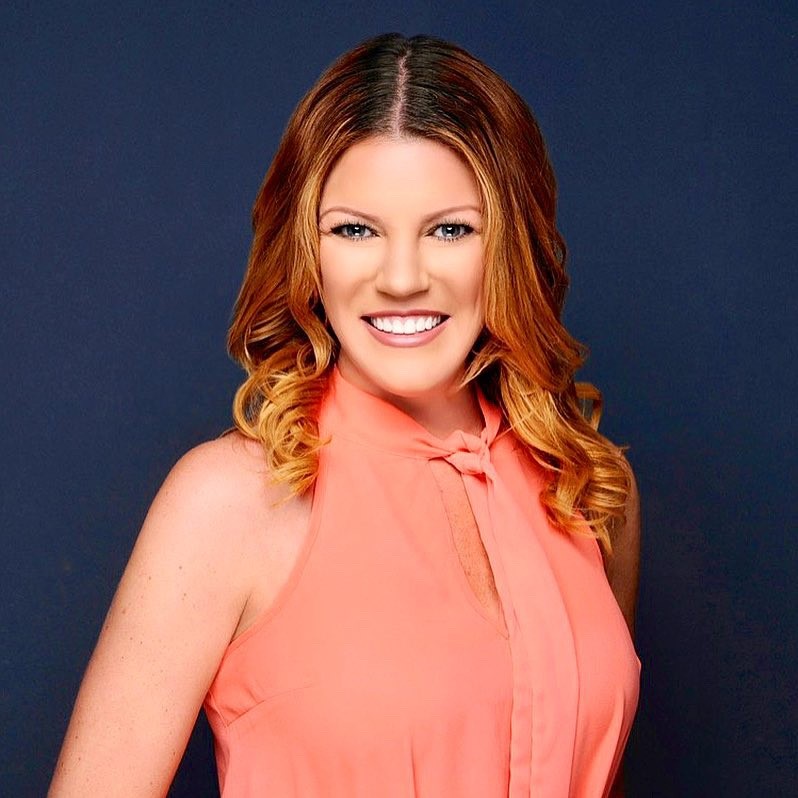 "It is always such a nice feeling to meet someone from home, there are immediate connections, whether it is through people we know in common or the food back home. It is always fun to reminisce about some of our favorite Youngstown "must haves" when going back for a visit, Miami has some amazing restaurants, but you just can't compare to the small hometown restaurants that Youngstown and Northeast Ohio have to offer." - Megan Massacci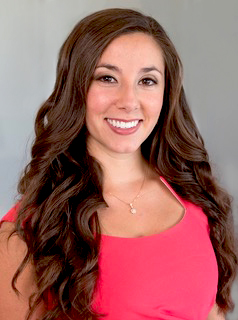 As one of the South Florida alumni chapter leaders, I enjoy connecting alumni with each other. We all seem to share similar work ethics, values and memories of our beloved Youngstown State University. When we gather, it feels like family!
Washington, DC
Chapter leader: Max Gocala-Nguyen '15.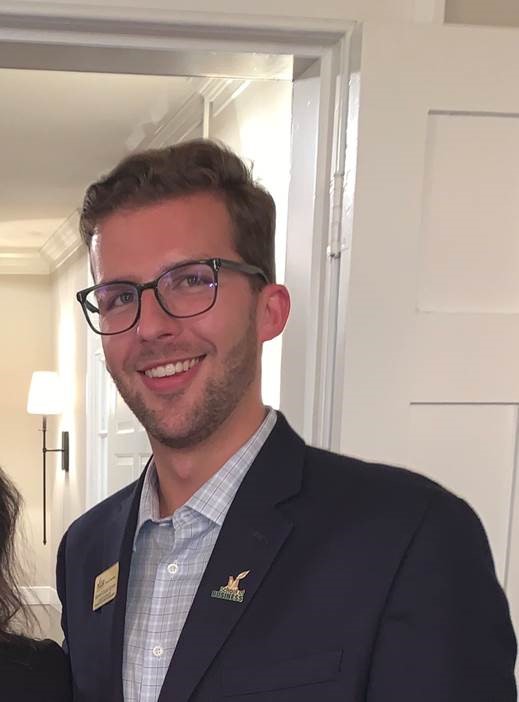 "I enjoy connecting with alumni because I thoroughly enjoy sharing memories of Youngstown and YSU. Through our alumni society I am able to hear so many new stories that help to create a deeper connection, but also strengthen our Penguin family. When you are in the D.C. area, please do not hesitate to reach out!" - Max Gocala
Messages From our Chapter Leaders to Current Students
---
* Requires Adobe Acrobat Reader.