A comprehensive STEM education extends far beyond the classroom. We help you get the workforce and research experience you need to offer employers the strong candidate they expect from today's STEM graduates.
STEM Careers, Internships & Co-ops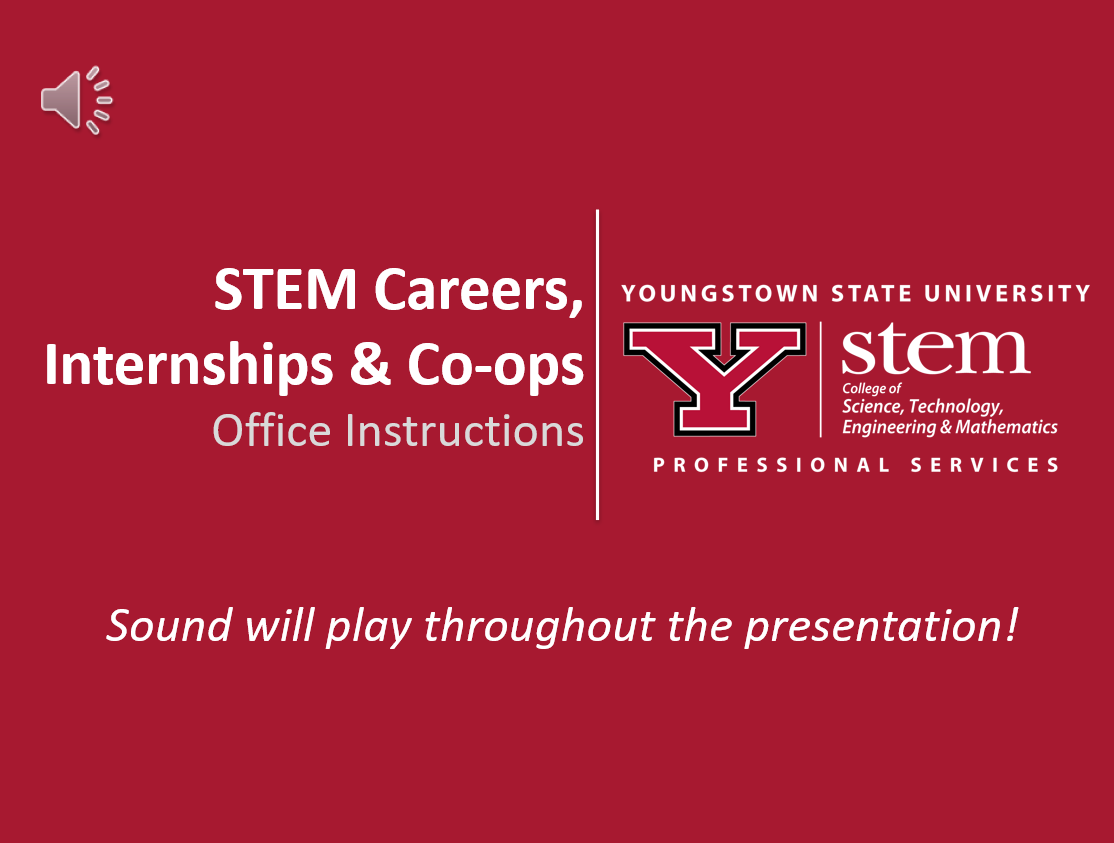 STEM Careers, Internships & Co-ops promotes partnerships between students, employers and YSU faculty.
As a student, you'll be connected to a unique hands-on opportunity that relates to your STEM major and education. Whether that's an internship, cooperative education opportunity or a Research Experience for Undergraduate Students (REU), you'll find yourself in a relevant, resume-building experience with industry partners and faculty mentors.
Make an appointment with us today. We can help you connect the dots to a successful experiential learning or full-time opportunity search!
Contact
STEM Careers, Internships & Co-ops
330-941-2151
stem.jobs@ysu.edu
Student Success at STEM Expo
2019-2020: More than 1200 STEM students and alumni visited with close to 200
employers at the Fall and Spring STEM Expos.

Click to view the Spring 2020 STEM Expo Employer Attendees.